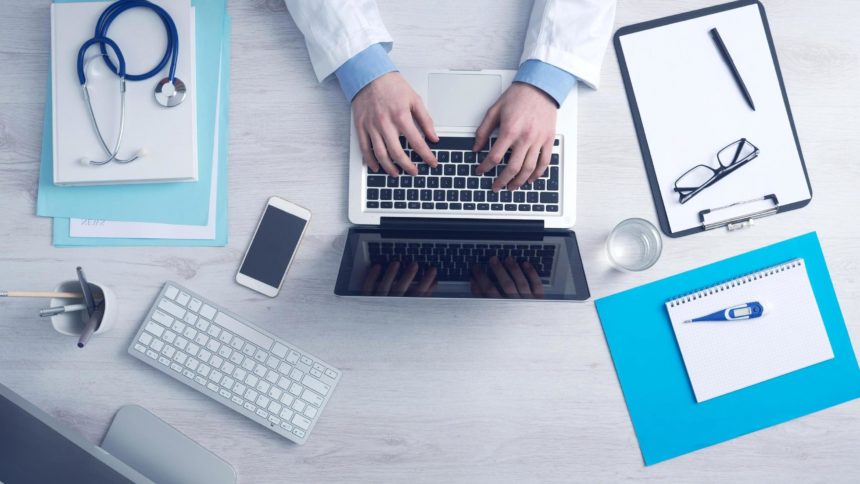 The importance of providing translated materials to multicultural patients cannot be overemphasized.
Unfortunately, many healthcare organisations are not sure how to expand their language access programs to include healthcare translation services.
(Editor's Note: "Translation" pertains to the written word, while "interpretation" applies to the spoken word.)
When implementing healthcare translation services, there are several best practices that should be considered.
Centralisation
The most effective healthcare translation programs start with a centralised process. Translation requests should be channelled through a specific department (such as Interpretation Services) or specific individuals at the department level.
It is a good idea to centralise requests in order to validate need, reduce duplicate requests, and manage translation budgets. For vital documents, most healthcare providers set up a formal committee that meets on a regular basis to identify documents that match the vital documents criteria and therefore should be translated into the threshold languages.
External Resources
Healthcare providers understand that there are many benefits to relying on outside translation agencies. Outside agencies will have expertise that is not available to most healthcare organisations, including linguists for hundreds of languages and those with expertise in specialised subject matter such as cardiology or paediatrics. Also, even though outside agencies only ever use professional translators, the best language service vendors will use multiple linguists on every project to check each other's work.
In comparison, healthcare providers that rely on internal resources rarely use a second translator to check the work of the first. External vendors will also perform other quality assurance procedures to check formatting and confirm that all text was translated, and, if there is ever any doubt, they will have a third linguist review the material to ensure a high-quality deliverable.
Because of the comprehensive translation process used by most agencies, certified translations that shift the liability to the external agency should a problem arise with a translated document are also available.
Lastly, turnaround times are almost always faster and more reliable when using an external language service provider, particularly for larger and more complex documents.
Managing Consistency
To produce the highest-quality translations, it is important to manage the consistency of translated materials. There are a number of tools that external healthcare translation agencies use to manage consistency. These include:
Translation Memory: A software tool that stores translated content, which allows for reuse of frequently repeated content. Over time, Translation Memory can produce significant savings of both time and cost associated with translation.
Glossaries: Industry or company-specific glossaries capture the organisation's terminology preferences so that consistent terminology is used for all translations. Input from the client's internal staff is very helpful when creating and maintaining glossaries.
Style Guides: All non-terminology preferences, including formatting requirements, treatment of acronyms and proper nouns, and style and tone of healthcare translations, are captured in a document or template that the translators use to define the style and layout of the translated materials.
Considering Health Literacy
Health literacy refers to a patient's ability to obtain, read, and understand healthcare information. When translating content in the healthcare sector/industry, health literacy needs to be taken into consideration. Simply providing a translated version of a document does not guarantee a patient will comprehend the material.
Health literacy levels may fluctuate depending upon the demographics of the patient population, but as a general rule, a KS3 reading level should be used to ensure patients can understand the information. For best results, we recommend creating the English source materials using the same reading level that you require for the translated documents.
LanguageLine Can Help
The NHS and other healthcare providers are seeing increasingly diverse patient populations, and effective communication is vital to the quality of care they receive. By utilizing the best practices detailed above, the healthcare sector can consistently provide high-quality translations that will be understood by their patients.
For nearly four decades, LanguageLine Solutions® has worked with the NHS and several private healthcare organisations to provide medical translations. If you would like to receive a free assessment of how LanguageLine Solutions could help to overcome language barriers and engage with the community, please contact us on 0800 169 2879 or at enquiries@languageline.co.uk.