November 9, 2017
by The LanguageLine Solutions Team
Three Technologies That Are Improving Interpreter-Connect Times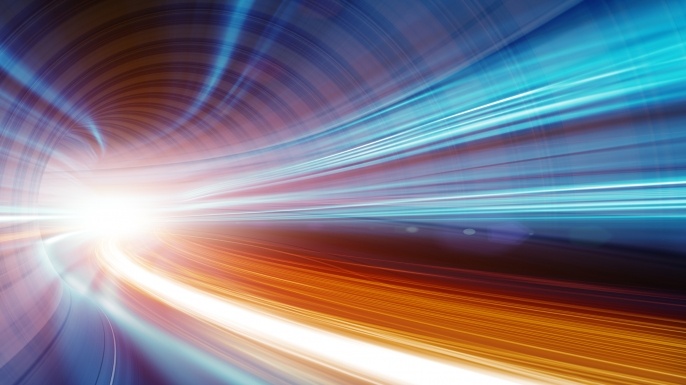 When a customer takes time out of their busy day to call, every second matters, because every additional second they spend on hold stands to amplify their frustration.
It's another second they're not getting an answer to their question, another second to dwell on their problem, and another second to consider taking their business elsewhere.
For customers who need to connect with an interpreter, the wait can be even longer – but it doesn't have to be.
Language access has evolved as the world has become more connected. Users are surrounded by smart, multi-function devices and expect to receive service anywhere and everywhere at any time. Fortunately, new technologies ensure that customer experience keeps pace with customer expectation.
When LSPs first came on the scene more than 30 years ago, the concept of a remote interpreter was novel. Decades later, our aim is to leverage technology in reducing wait times to mere seconds to ensure an optimal user experience.
Technological innovations are enabling faster connections to over-the-phone and video interpreters. Here's a look at three of the latest advances and the impact they're having on improving interpreter-connect times:
Cloud-Based Interpreting and Digitally-Enabled Interpreters
To access professional interpreters previously, organizations had to either have interpreters in their own contact center, talk with an agent who would connect them to someone who spoke the appropriate language, or be routed through an interactive voice response (IVR) automation menu ("Press 1 for Spanish, 2 for French, etc.") to select their language preference.
They would typically also have to provide an account number and other identifying information, adding as much as a minute to the time it took to connect to an over the phone interpreter.
Cloud-based interpreting platforms, such as LanguageLine's Olympus platform, have made it possible for organizations to select and save account information, language preferences and more. The system knows the user and his or her preferences, so there is no need to start over at the beginning. Within seconds, contact center agents can connect to phone interpreters in real time, cutting out the stage they spent talking with a middleman.
VoIP Technology
One of the most important factors impacting connect times is the availability of live phone interpreters. To ensure callers always have access to interpreters with subject matter expertise in any one of the 240 languages LanguageLine offers, we hire highly skilled remote interpreters around the globe.
Voice over Internet Protocol (VoIP) technology allows these interpreters to connect with callers securely and reliably 24 hours a day, 365 days a year, no matter where they are.
READ: Ensuring Quality and Security with Remote Interpreters
Multiple Modalities on One Platform
Sometimes an over the phone interpreter isn't enough, particularly when a customer is deaf or hard of hearing. With technology that enables multiple modalities to live on one cloud-based platform, agents can also connect to video remote interpreting through a traditional phone line, desktop, mobile phone app, or other device wherever they are.
Because all these modalities use the same platform, they can connect to an interpreter in the same way no matter what device they're using.
Comparing Connect Times
Technology plays an important role in keeping connect times short. As a top language service provider, LanguageLine has invested in a cloud-based platform that allows us to add world-class interpreters as we need them, wherever they are located, rather than adding call centers that come with high overhead costs. This allows us to invest more in the latest technology, enabling even faster connect times.
Our average time to connect to an over the phone interpreter is significantly less than the industry average shown in the most recent 2015 World Wide Industry Report for Contact Centers.
To learn more about how our technology reduces connect times and improves customer satisfaction, contact us today.