October 5, 2017
by Jeff Cordell
How Quality and Security Are Ensured With Remote Interpreters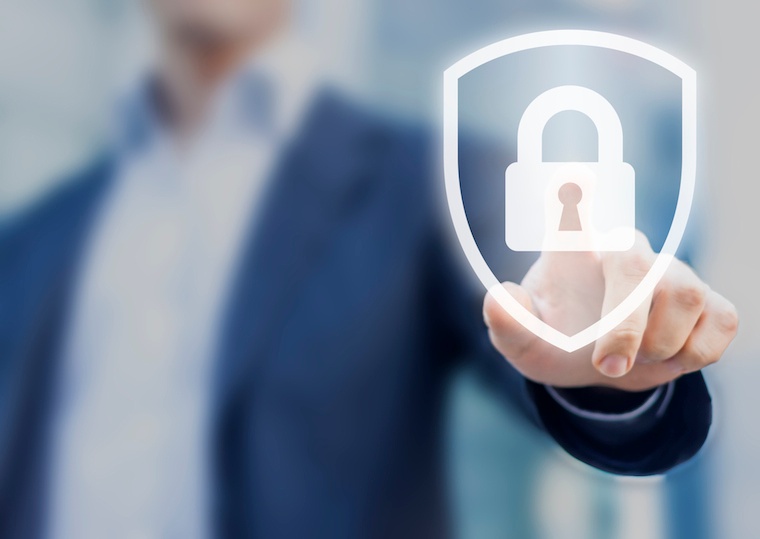 Imagine you're a sales manager at a telecommunications retailer that just rolled out the latest and greatest smartphone. A family of four has come into the store to upgrade their phones, a sale equal to well over $1,000. However, the family only speaks Vietnamese, a language that's not common in your region.
Fortunately, you can use a mobile app to connect with an interpreter in less than a minute. While you explain the features and benefits of the newest model, the interpreter relays the information to the family in Vietnamese, and in turn relays their questions to you. The interpreter does all of this securely from a remote office, hundreds of miles away.
Language-access clients love the idea that their customers, patients, and citizens have near-instant access to interpretation in a constellation of 240-plus languages, but they wonder about security. Is the private and personal information that is exchanged during these calls as secure as it would be if the interpreter was sitting in a brick-and-mortar call center? Furthermore, how can the quality of these remote workers be assured?
We can't speak for all providers of language solutions, but this is how LanguageLine reconciles these issues:At least 350 languages are spoken in America today. One in five U.S. residents speaks a language other than English at home, and almost 9 percent of this country's population over the age of five is considered limited English proficient, meaning they speak English "less than very well."
Language access will only grow more essential as the nation's composition changes; thus, it is vital that we assemble the world's finest linguist team to meet the needs of our clients and their customers.
The same technology that allows 43 percent of Americans to work from home at least part of the time, also allows us to source the globe in search of the best interpreters and translators. This means we do not have to be content with hiring merely the best linguists living within the vicinity of a brick-and-mortar location. The significance to the client is we can canvas a much broader swath of all the languages spoken in the U.S.
For the LanguageLine team, using remote interpreters isn't just a matter of convenience. It's about building a roster of all-stars who can be ready to meet our clients' needs at a moment's notice, 24 hours a day, seven days a week, 365 days a year.
While we are very proud of the team we've assembled, we also recognize this accessibility cannot come at the expense of quality or information security.
Here's a look at how we ensure all our interpreters and translators follow a uniformly high standard, while also maintaining maximum security.
Rigorous Screening Process
Quality and security begin with the integrity of the individuals we hire. We are extremely selective. After language proficiency is assessed, candidates must pass our proprietary six-component Interpreter Skills Assessment (ISA) test and a background check. On average, only one out of every 12 applicants is hired at the conclusion of our vetting process.
Once selected, our interpreters participate in a rigorous training and new-hire orientation program. More than 130 hours of training and skill development are offered to our interpreters depending on their career tracks.
All interpreters are checked monthly against the Office of the Inspector General's List of Excluded Individuals and Entities, which identifies individuals excluded from participation in Medicare, Medicaid, and other federal healthcare programs due to fraud, abuse, or other related convictions. This monthly check is combined with regular background checks and mandatory drug testing at all locations where feasible and permitted by law.
Information Protection
Sensitive or confidential information is often exchanged during the calls we interpret. We have many safeguards to assure this information is not retained after the completion of each interpretation session.
Remote interpreters use company-issued computers for encrypted communication. Interpreters do not have access to LanguageLine systems when they are online interpreting. Information they need to do their jobs is provided via a private circuit or encrypted tunnel. These systems are completely locked down.
It is industry standard for an interpreter to take notes during a session to ensure accuracy when relaying information. We mandate that these notes be destroyed at the end of each call. Notes taken on paper are destroyed using a company-issued shredder; those taken on a white board are immediately erased.
Monitoring Calls, Not Recording Them
Most of us have grown accustomed to hearing that our call to a customer service representative may be recorded for quality assurance. This practice can be a liability when an organization handles calls of a sensitive nature. For this reason, LanguageLine does not record any audio or video of interpretation sessions. Instead, live calls are monitored by senior language specialists who are trained in data privacy and ethics.
Our quality-assurance program is multifaceted:
We conduct formal service observations on each interpreter and evaluate their skills.
We offer a Voice of Customer (VOC) program. Our clients are encouraged to submit a VOC to express a comment, commendation, or concern about an interpretation session. Every VOC submitted on an interpreter is acted upon. Depending on the nature of the issue reviewed with the interpreter, two service observations may be required.
Our Interpreter Quality Assurance group is always analyzing the service observations and VOC submissions for continuous improvement opportunities. Trends may reveal the need to adjust the training curriculum or change a process.
No customer-call content for over-the-phone interpreting (OPI) and video remote interpreting (VRI) is stored on LanguageLine Solutions systems. We only retain the date and time of the call; the interpreter who took the call; the language requested; the length of the call; and responses to any client-requested prompts.
Independent Audits and Security Assessments
Many of our clients work in highly regulated industries, such as banking, insurance, telecommunications, healthcare, and government. For this reason, we routinely participate in audits performed by third parties or our clients themselves. These audits cover physical and cyber-security assessments; risk evaluations; internal controls and personnel policy reviews; privacy safeguards; business and disaster recovery processes; and vendor certifications.
In 2016, we successfully completed 539 of these audits and assessments. This demonstrates LanguageLine's strict management controls that minimize risk to our clients and their customers.
Technology-Assisted Quality Control
Live monitoring is an important part of our quality control process, but we also rely on advanced technology to ensure our clients get consistent quality every time they contact us.
For video remote interpreting, LanguageLine employs a proprietary quality control process using digital-image processing and machine learning to assure our remote interpreters meet our quality standards for each video session.
Having these quality and security measures in place allows us to recruit the best interpreters to our team, no matter where they are. In turn, this enables us to offer our clients access to 240 languages, while ensuring our call-connect times remain among the fastest in the industry. Finally, these measures allow us to ensure that our clients' data is safe and protected.
To learn more about these processes and procedures, please contact us today.