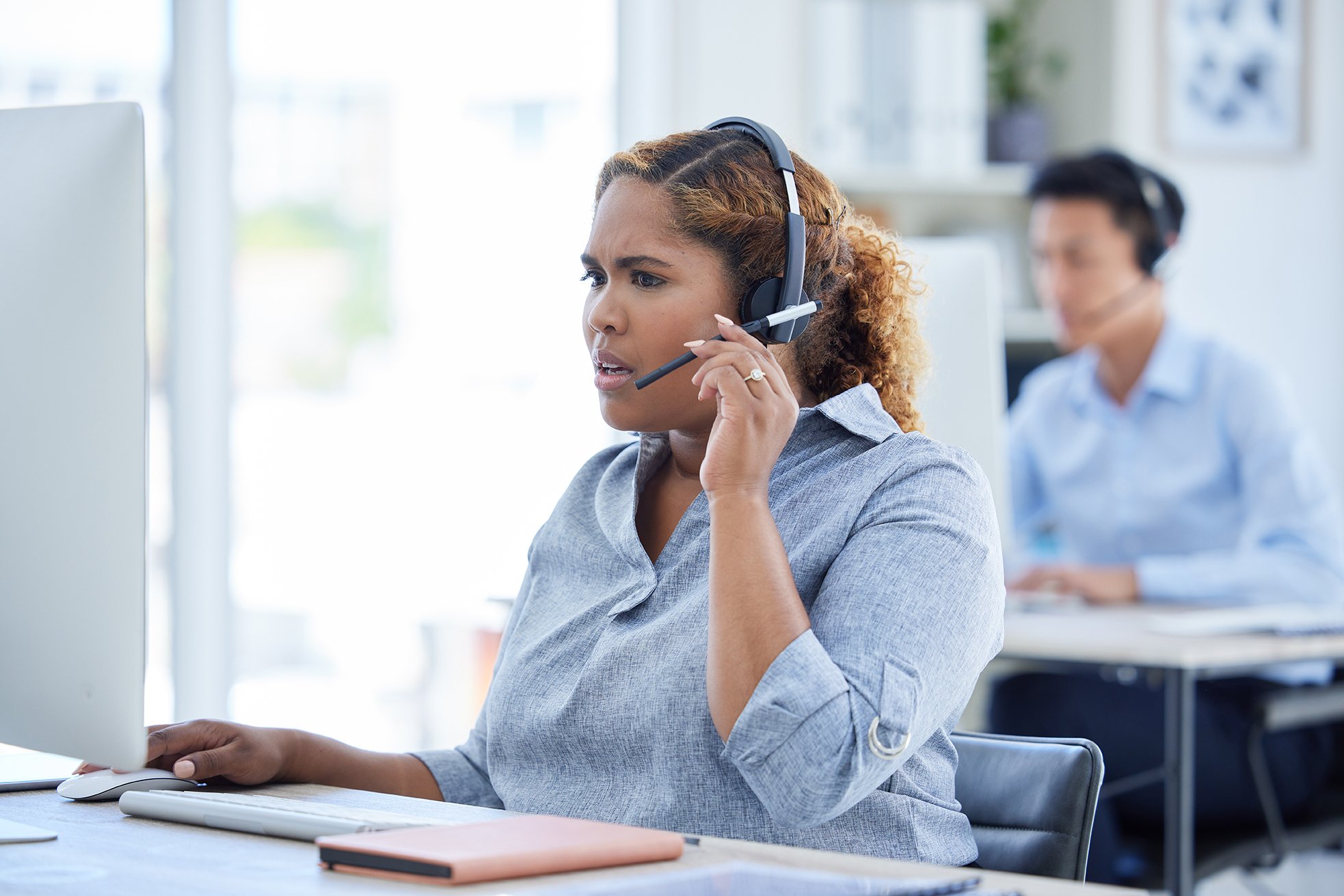 Getting vital information is critical in times of emergency. Operators in Louisville, KY, are using 911 interpreters to ensure that language barriers aren't barriers at all during matters of public safety.
There are an estimated 154 languages spoken in Louisville, according to the city's Office of Globalization. LanguageLine is proud to be working with Louisville's MetroSafe operators to make sure all callers have access to the help they need.
Sara Sparks is an operator with the city's MetroSafe call center. It's her voice (or those of her colleagues) that callers hear when they dial 911. She then connects with police, fire, or emergency services to determine which agency is best equipped to respond.
"It's definitely a job where you never know what you're going to get," Sparks said. "Every day is different. Every call is different.
"(If) English is not (a caller's) first language, we have access to LanguageLine. We can bring their linguists in on a conference call to help determine which language the caller needs and then get an interpreter in that language. That interpreter will interpret everything, including any medical protocols we may have to give."
WATCH: How LanguageLine is Working with Louisville 911 to Keep Residents Safe
Once connected, LanguageLine interpreters participate in three-person phone interactions along with 911 operators like Sparks and the callers themselves. The LanguageLine linguist interprets what the caller is saying to the 911 operator, and vice versa. The LanguageLine 911 interpreter follows a strict protocol. At no point do they interject or offer their point of view.
According to Louisville MetroSafe, the LanguageLine service was used 7,722 times in 2022. Interactions were handled in nearly 40 languages.
In a city as diverse as Louisville, Sparks said that LanguageLine has become an everyday necessity for doing her job.
"You can't go a shift without using (LanguageLine)," Sparks said. "I have not run into a language where they don't have an interpreter. (LanguageLine does) very well on having any language I've had to request."
CASE STUDY: LanguageLine Assists 911 Communication in Diverse South Carolina Community
First responders on the scene can also connect to LanguageLine, either via a toll-free number, or by using the LanguageLine app on their smartphone or other device. The on-demand service is available for over-the-phone interpretation or video interpretation. LanguageLine interprets more than 240 languages, including American Sign Language.
Sparks says having LanguageLine in place is critical in emergency situations.
"We have so many languages that get spoken in this area," Sparks said. "Not having access to LanguageLine would make this job even more difficult and make the calls take even longer."
How LanguageLine Works for 911 Interpretation
LanguageLine was co-founded by a police officer more than 40 years ago. Today we provide 911 interpretation services over the phone and video to hundreds of agencies across the nation.
Here's how it works: When a non-English speaker calls 911, the operator or dispatcher will ask what language they need. The dispatcher then contacts LanguageLine. If the dispatcher isn't sure what language to request, the LanguageLine representative can help.
The dispatcher then briefs the interpreter with what they know about the caller's situation, then adds the caller to the line. The dispatcher then asks specific questions, which LanguageLine interprets for the caller. These include "What is your emergency?" "What is the address of your emergency?" or "Do you need an ambulance?" Later, they may give instructions to wait until police arrive or provide emergency medical instructions.
Who Are 911 Interpreters and Why Are They Important?
LanguageLine 911 interpreters are specialized linguists who undergo training to assist during high-stakes calls. Not only are they proficient in English and the target language; they also know related emergency and medical terminology. They are subject-matter experts. Just as importantly, they have been trained to remain calm and accurately communicate in even the most stressful situations.
911 interpretation is vital because our communities are becoming more diverse with each passing day. Already one in five U.S. residents speaks a language other than English at home. Over 25 million people living in the U.S. speak English "less than very well" – that's more than 8 percent of the population. These individuals need and deserve support from dependable emergency services.
The majority of local emergency call centers are working within tight budgets, so hiring in-house 911 interpreters is not a consideration. Most often, there is a significant need to outsource 911 interpretation to experienced and specially trained linguists.
It is in these instances that LanguageLine is proud to be an essential partner to public service agencies across North America. An interpreter can be the difference between life and death when someone calls for assistance, which is why the 20,000 interpreters in our network are among the best in the world.
Our training for 911 interpreting is specific because these linguists need to adapt to specific challenges. On top of handling difficult, unpredictable situations, they also need to interpret without any visual perception, facial expressions, or body language in most cases. This is why it is essential to have comprehensive training and professional development for 911 emergency interpreters.
LanguageLine also provides 911 interpreters with stress-reduction training and other support programs. We understand the stress level of this field is unusually high and offer resources that support our interpreters' well-being.
LanguageLine Can Help
Everyone should be able to rely on 911, regardless of the language they speak.
LanguageLine is proud to work with 911 dispatchers and public safety organizations across North America and in the United Kingdom to expand access for all. We invite you to contact us so that we can learn more about the challenges your community may be facing.