Why Do 12 of the Top Hospitals in the U.S. Trust Us?
Posted by Suzy duMont-Perez on October 26, 2015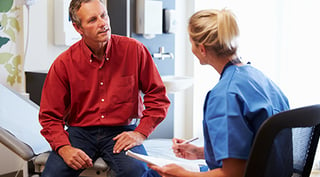 When you need to pick up milk on the way home, it doesn't really matter which store you stop at. Sure, there may be some minor differences in price, and you're going to consider which store is closest to the route you're taking so you can get in and out quickly. But, in the end, it's not an overly complicated decision and the end result will likely be the same.
But, not everything is quite so simple.
Sometimes, where you go for a particular product or service is a much bigger decision. When that product or service can have a literal life-or-death effect on you or someone you love, you're going to take time making sure you're making the very best decision.
That's why we're honored to share that 12 of the top 15 hospitals in the United States have chosen LanguageLine Solutions as their language access provider.
It's a matter of trust
Whether the facility is a huge urban hospital treating thousands of patients a day or a small, independent clinic serving just a few, their end goal is the same: to make sure every patient receives the very best quality care available.
One of the many ways healthcare facilities ensure this is by meeting federal and state regulations for language access so that patients who are deaf or hard of hearing, or speak languages other than English, can still receive a thorough review of their condition and treatment program in a language they're comfortable with, and can communicate freely with their doctor.
These health-related conversations are not simple. They are often complex due to specialized vocabulary and unfamiliar concepts that must be relayed with complete accuracy. Strong emotions often permeate the dialogue as well. Patients may be under pressure to make decisions while in pain and should not be put in a position of having to worry about family members interpreting personal and complex medical information.
For all of these reasons, healthcare professionals, patients and their families need to be able to trust that the interpreter who is serving as their link during these complex conversations can handle interpreting the exchange flawlessly, and professionally.
Obviously, these top US hospitals trust that LanguageLine Solutions medical interpreters can and will do that.
A proven track record
LanguageLine Solutions has been providing professional language access services for over 30 years.
Besides 24/7/365 availability for professional over-the-phone interpreting in any of 200+ languages, healthcare facilities have found the Language Uc on-demand video remote interpreting program to be highly effective for sessions where visual cues enhance understanding and ease the patients' stress level.
As the leading language access provider in the United States, LanguageLine Solutions has the talent pool and ongoing training program necessary to ensure that your medical interpreting needs will always be handled by the most qualified, experienced interpreters in the language needed.
That's why 12 of the 15 top rated hospitals in the US trust LanguageLine Solutions. If you'd like to learn more about how LanguageLine can help your healthcare facility, download our free guide, Language Access Solutions for Healthcare.