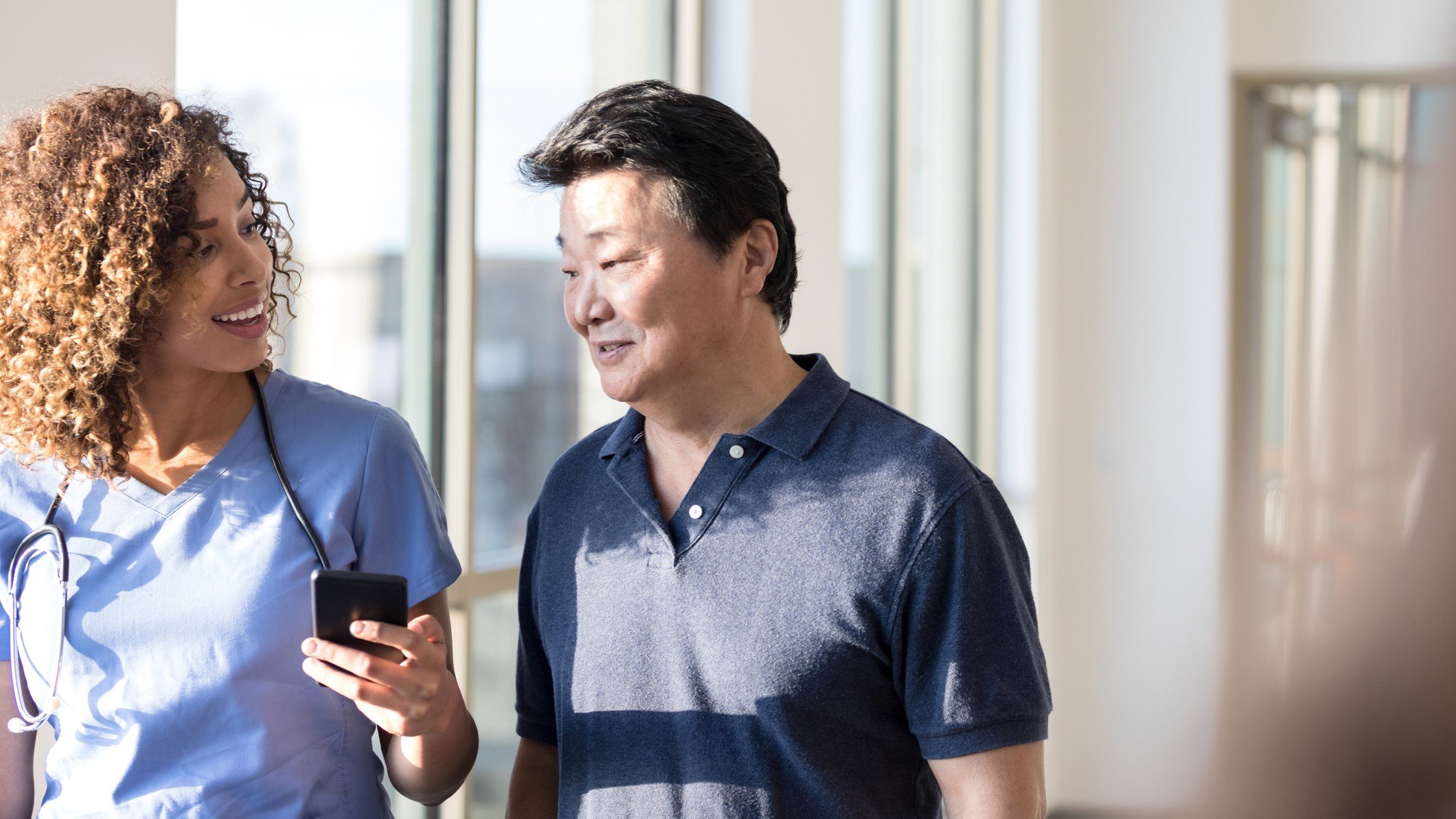 As with any new technology, smartphone-based interpreting raises fresh questions. For example:
When is a smartphone an appropriate interpreting modality?
Which staff members should have access to the interpreting app?
How do I manage my language budget when access to interpretation is more widespread?
How do I secure buy-in from decision-makers?
What are best practices for implementing mobile interpreting?
We will address these pressing questions and more in our upcoming webinar, "Smartphone-Based Interpreting: How Far Can Mobile Interpreting Take Us?"
This will be a free interactive panel with preeminent leaders in language access. The webinar will take place at 11 a.m. PDT/2 p.m. EDT on Tuesday, August 30.
Why Mobile Interpreting?
The need for language access has grown unpredictable as our society has become more complex and multilingual. By assisting every individual regardless of their language, culture, or ability, caregivers deliver higher value experiences at the moment of need. The challenge is that these "moments of need" arise with increasing frequency as we become more linguistically diverse.
LEARN MORE: The LanguageLine Interpreter App
On-demand access to qualified medical interpreters improves patient experience and compliance while increasing staff productivity. Most significantly, it reduces health disparities for our most vulnerable populations.
Mobile interpreting extends these benefits by putting the power of thousands of interpreters and hundreds of languages into caregivers' pockets. This assures that interpreter services are available, wherever and whenever they are needed.
Panelists
Our panel will include the following experts, each of whom will describe their experiences with mobile interpreting:
Christopher Chavez, MBA, CMI-Spanish, Interpreter Operations Manager, Children's Hospital Colorado
Hope Collins, MPA, Director of Interpreter Services, Vanderbilt University Medical Center
Evelyn Ramos, Corporate Director of Volunteer and Interpreter Services, NewYork-Presbyterian
Julie Carson, Director of Product Management, LanguageLine Solutions
Please register here to join us for the latest in our LanguageLine Webinar Series, "Smartphone-Based Interpreting: How Far Can Mobile Interpreting Take Us?"