November 27, 2017
by The LanguageLine Solutions Team
VIDEO: Early Adopter of Video Remote Interpreting Reports Improvements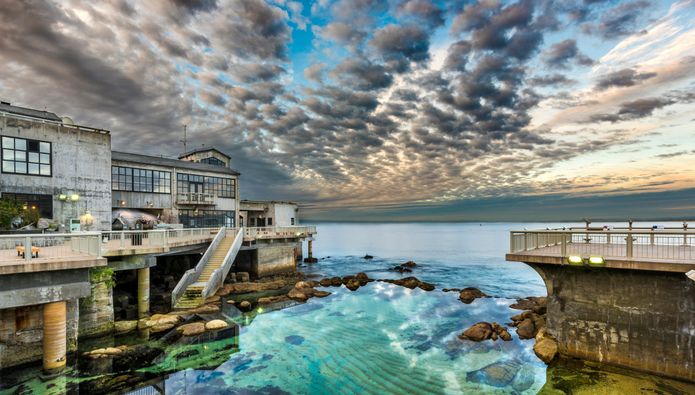 We all know that doctors sometimes have difficulty conveying medical terminology to patients. Imagine how insurmountable that challenge must feel when doctor and patient literally speak different languages.
This challenge is particularly acute in California's Monterey County, an agricultural region known as "the Salad Bowl of the World" where nearly half of the 433,000 residents live in households in which a language other than English is spoken at home. Of the county's estimated 177,000 Spanish speakers, 56% are considered limited English proficient (LEP), meaning they speak English less than "very well." Nationwide, only two regions – Miami-Dade (63.7 percent) and the Bronx (46.5 percent) – have a larger percentage of Spanish speakers than Monterey County (45.8 percent).
The area's linguistic makeup presents an unusually large challenge for Community Hospital of the Monterey Peninsula (CHOMP), which is tasked with providing LEPs – as well as deaf and hard-of-hearing patients - meaningful access to their services.
WATCH THE VIDEO: InSight Breaks Language Barrier for Central Coast Patients
To accomplish this, CHOMP was a beta-user and the earliest adopter of LanguageLine InSight Video Remote Interpreting, which provides one-touch, on-demand access to interpretation in 240 audio languages and 35 video languages (including American Sign Language) via an application that works on tablets, smartphones, and desktops. After rolling out 40 Interpreter on Wheels in 2016, they deployed 20 smartphones earlier this year.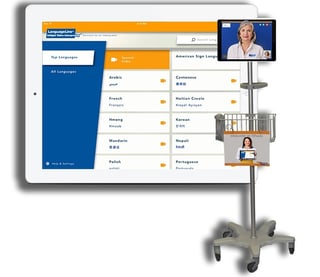 Local television news channel KSBW-8 recently ran a story about CHOMP's progressive use of video remote interpreting.
Community Hospital Emergency Room Medical Director Sameer R. Bakhda says the technology has improved medical care for the hospital's large base of LEP patients.
"When they see (on the video screen) someone who speaks their language, the patients give a sigh of relief," he said. "The really important thing is that it allows us to speak to patients a lot more naturally."
KSBW captured an emotional interaction between staff in CHOMP's Intensive Care Rehabilitation Unit and a Spanish-speaking stroke survivor, who thanked her caregivers for getting her back on her feet.
"Today, InSight is deployed in thousands and thousands of locations across the United States," LanguageLine President and CEO Scott W. Klein said. "But it all started here with the support of doctors and nurses and the other caregivers at CHOMP."