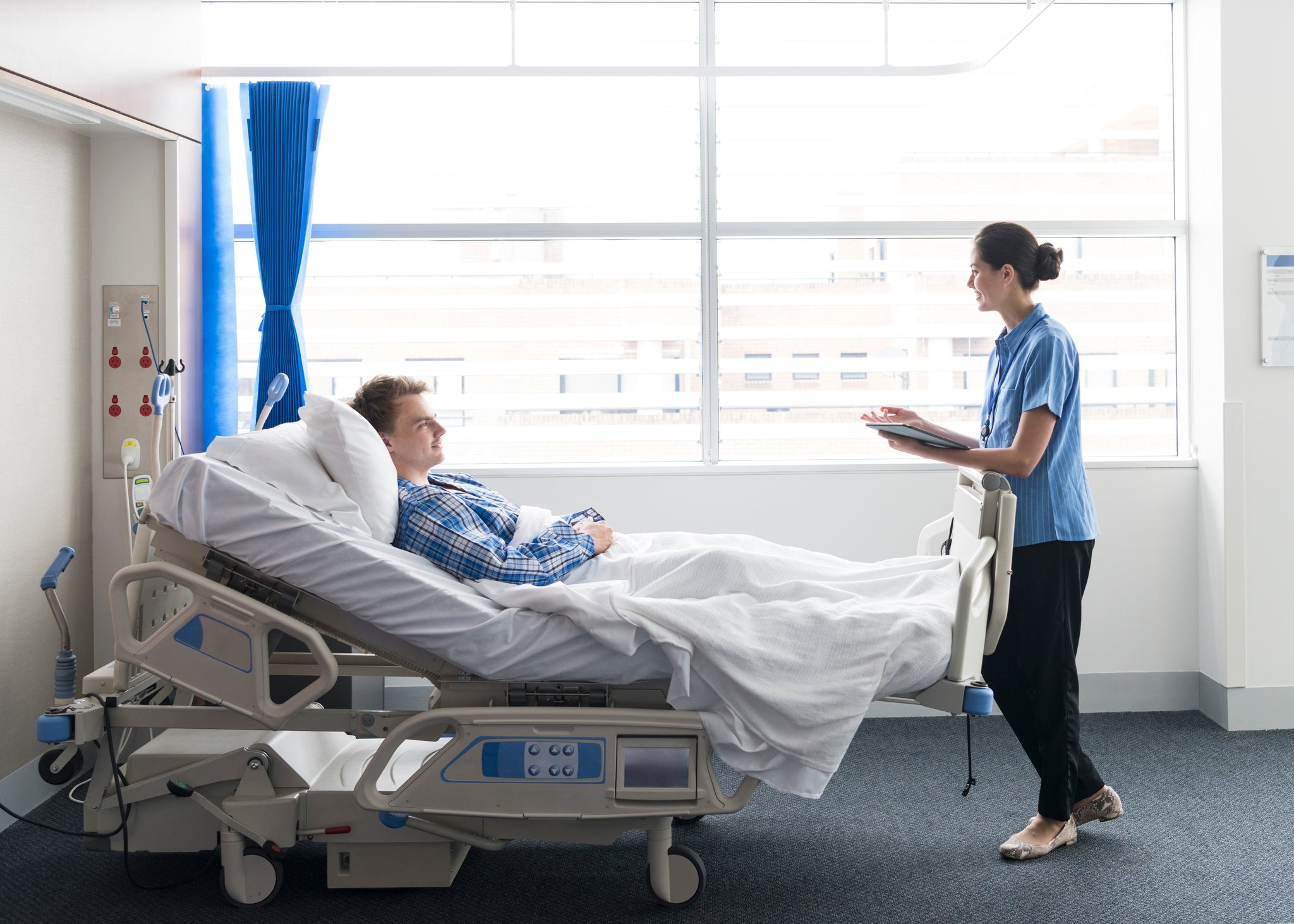 Vibe Health by eVideon, the leader in hospital smart room technology and digital workflow solutions, has announced its new partnership with LanguageLine Solutions, a global leader in language services, including interpretation and translation. Vibe Health is the first interactive patient care system to offer this fully integrated in-patient solution.
Through the partnership, Vibe Health and LanguageLine are expanding access to interpreter services at the patient's bedside. The integration will provide patients with one-touch access to LanguageLine's on-demand interpreters via Vibe's Companion bedside tablet solution.
Companion provides increased autonomy for patients during their stay by bringing the convenience of self-service to the bedside with simplified access to meal ordering, educational content, entertainment, and ancillary hospital services.
With this new integration, patients can be connected to over 23,000 medical interpreters who represent 42 languages, including American Sign Language, with the click of a button. This new integration is a major step in providing more safe and equitable healthcare to all.
"Vibe Health is committed to improving the healthcare journey for all and we are excited to be the first in-room platform to offer patients a simple and convenient way to access LanguageLine's robust offering of on-demand interpreter services," said Jeff Fallon, chairman and CEO of Vibe Health by eVideon. "This partnership is an important step toward Vibe Health's goal to provide equitable care and keep the patient at the center of our work."
Providing quality, easy-to-access interpretation services has been proven to improve patient outcomes. Studies show that patients spend approximately 1.5 fewer days in the hospital when professional language services are provided. In addition, patients who receive interpretation services at admission and at discharge are less likely to be readmitted.
Section 1557 of the Affordable Care Act mandates that providers "take reasonable steps to provide meaningful access to each individual with limited English proficiency eligible to be served or likely to be encountered in its health programs and activities." The LanguageLine integration ensures that Vibe Health clients meet this requirement.
"Our integration with Vibe Health will empower patients across the country to advocate for themselves, which is a right that all patients should be able to exercise," LanguageLine President and CEO Scott W. Klein said. "We look forward to ongoing work with Vibe Health to make language access services even more available to patients who need them."
The new partnership aims to bridge health disparities by meeting patients where they are while also increasing efficiency. The patient-centric approach is expected to improve both patient experiences and outcomes. Furthermore, giving patients the tools they need to communicate effectively will reduce staff frustration and unnecessary diagnostic testing. Vibe Health and LanguageLine are planning the first deployment of the new integration at a large, East Coast not-for-profit health system.
About LanguageLine Solutions
LanguageLine has been the world leader in innovative language-access solutions since 1982. The company sets the global standard for phone, video, and onsite interpreting, as well as translation, localization, and testing and training for bilingual staff and interpreters. LanguageLine is trusted by more than 30,000 clients to enable communication with the limited English proficient, Deaf, and Hard-of-Hearing communities. LanguageLine provides the industry's fastest and most dependable access to 23,000 professional linguists in more than 240 languages—24 hours a day, seven days a week, 365 days a year.
About Vibe Health by eVideon
Vibe Health is the trusted platform for leading hospitals and health systems seeking to modernize the care experience for patients, families, and clinicians. Using smart room technology, the software platform streamlines clinical workflow and transforms the patient room into a highly personalized and interactive care environment. The platform integrates with the hospital's EMR and other installed technologies to improve communication and care coordination, ensuring that accurate, real-time information is always accessible via the in-room Smart TV, digital whiteboard, digital door sign, and bedside tablet. With automated service requests, education assignments, and documentation, Vibe Health reduces the technology burden on clinicians and enables them to operate at the top of their licensure. Vibe Health empowers hospital leaders to meet the unique needs of their patient population with customizable features, including in-room surveys and video chat, which serve to amplify the voice of the patient and make real-time service recovery a reality. Find out why top-ranked hospitals are choosing Vibe Health by eVideon: https://www.evideon.com/vibe-health