12-Dec-2019 05:00:47
by The LanguageLine Solutions Team
LanguageLine's Insight on-demand video interpreting solution has been shortlisted as a finalist for the HSJ Partnership Awards 2020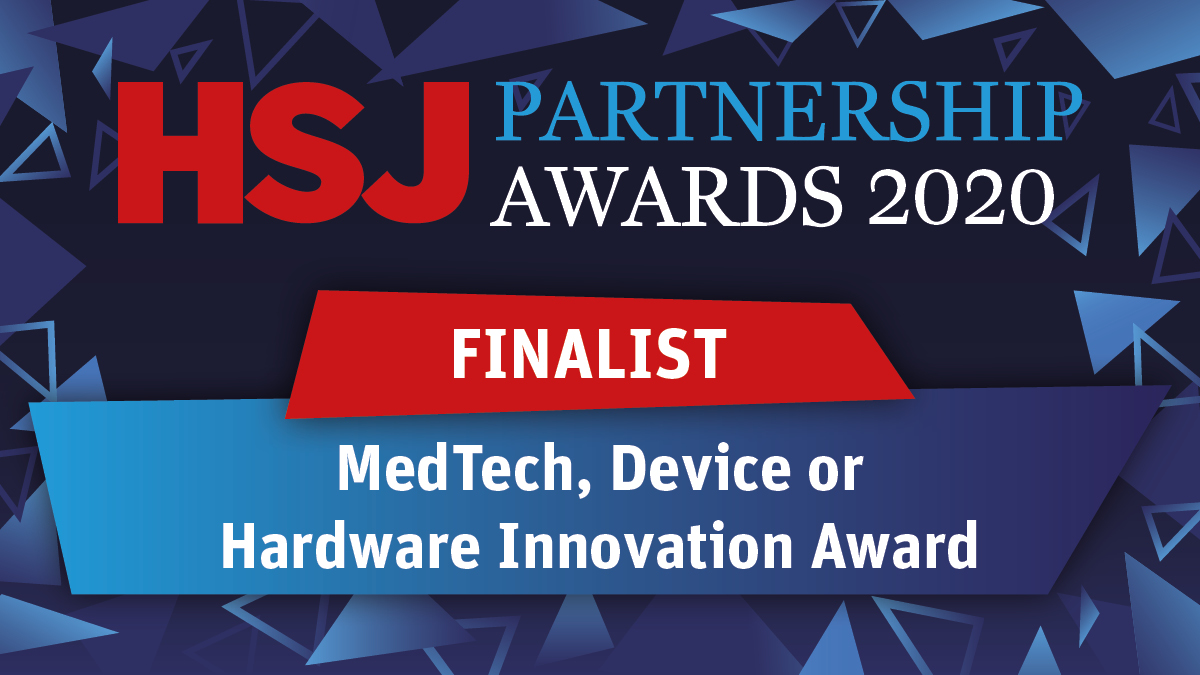 We are delighted to announce that our video interpreting solution, Insight, has been shortlisted for the MedTech, Device or Hardware Innovation Award at the HSJ Partnership Awards 2020, in recognition of our dedication to helping health professionals improve accessibility and deliver outstanding healthcare.
The judging panel comprised a diverse range of highly regarded figures across the NHS and wider healthcare sector. To be shortlisted as a finalist for these awards, despite tough competition from hundreds of brilliant applicants, is a mark of real achievement for LanguageLine. Working in partnership with over 50 health bodies across the UK to introduce the unique new service, our selection has been based upon our innovation, application, ambition and the positive impact that the project has had on both practitioners and patients within the NHS.
LanguageLine solutions has provided on-demand telephone interpreting services to healthcare organisations worldwide for over 30 years. The ability to communicate instantly in-language has been seen as an integral facility for situations that may already be highly stressful for patients. In 2016, LLS introduced an on-demand video solution – InSight - to complement the telephone interpreting service, instantly expanding the scenarios for which remote interpreting could be used. In addition to the audio support provided via telephone interpreting, video interpreting provides the added dimension of visual contact – often an essential requirement in a health interaction with a limited English speaker and vital when dealing with users of non-verbal languages.
Lloyd Farrow, Sales & Marketing Director said, 'We are absolutely delighted to have been shortlisted for the HSJ Innovation Award and understand that it recognises the efforts and dedication of both the team at LanguageLine and, more importantly, the healthcare organisations that we work with.
We are fully committed to developing and delivering services which enhance accessibility through improved communication and help dedicated healthcare professionals improve overall outcomes. This is just the beginning of this service in the UK and recognition such as this will only enhance awareness of the possibilities that it brings.
HSJ editor Alastair McLellan comments: "We would like to congratulate LanguageLine on being nominated in the category of MedTech, Device or Hardware Innovation ahead of HSJ Partnership Awards 2020. We are looking forward to welcoming them to the ceremony in February, to join us in recognising the very best collaborations and innovations in the healthcare sector. This year's finalists are of an outstanding calibre and all of them are exceptionally dedicated to enhancing healthcare across the UK."
The winners will be selected following a rigorous, "live panel" judging stage ahead of the HSJ Partnership Awards 2020 awards ceremony. Held at the Park Plaza Westminster on the 27th February, the evening will provide a great opportunity for influential figures to unite and celebrate the achievements of their industry peers. The awards evening is expected to be attended by leaders and professionals from both the NHS and private sector as well as figures from non-clinical backgrounds to celebrate innovation and collaboration in healthcare.