08-Mar-2019 02:33:00
by The LanguageLine Solutions Team
Overcoming language barriers face-to-face
It is no secret that our world is increasingly becoming more digitalised. Where once we had customer assistants, we now have apps. Where there were retail outlets, we now have online platforms and overnight deliveries. "Bites" have become "bytes," as even fast food can be ordered on your smartphone.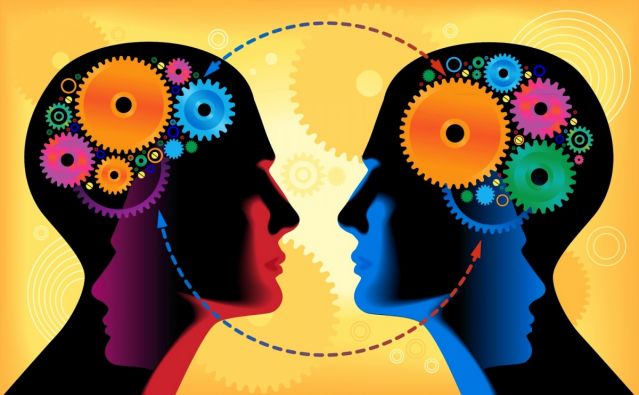 Some personal interactions remain intact, however. Think of the person who walks into a branch location to set up a utility service or open a bank account. There are also times when utility providers, or other service people, must come to our homes to check a meter, make a repair, or deliver an item.
Overcoming language barriers during these face-to-face interactions frequently presents a challenge, which often leads to frustration for many multicultural customers.
When it comes to phone communication, many organisations employ bilingual contact centre staff or use outside professional interpreter services to support inbound calls from customers who speak limited English. But for in-person communication, most simply improvise by pointing, gesturing, or calling over a bilingual employee.
If customer experience is important to you, then it's important to think beyond the call centre, as makeshift solutions often result in an unsatisfying experience for multicultural customers, while also wasting staff resources and creating operational bottlenecks.
Fortunately, technology has provided some elegant solutions that businesses have already begun to implement. These solutions frequently leverage existing technology and are available on-demand, without the need to schedule an interpreter in advance.
Walk-in/Branch locations
Not everything can be done online. When we want to set up electrical services or home devices, we have to go to a branch location or call in an installer, and sometimes we have to go to the bank to sign paperwork or discuss account information. A dearth of interpretation options often results in long lines, non-professionals acting as interpreters, or the customer simply leaving.
Fortunately, branches can immediately access over-the-phone interpreting (OPI) from their locations. OPI works the same as a call centre and – in LanguageLine's case – provides interpretation in more than 240 languages. Most often, there is no need to schedule an appointment in advance. The discussion can take place with a speaker phone, or if privacy is desired, a dual-handset phone can be used.
Video remote interpreting (VRI) is conducted via tablet, smartphone, or desktop computer. It allows for more visual communication, which can result in more efficient, fulfilling conversations. Similar to Skype or Facetime, VRI is a great way to engage multilingual customers, with the added benefit of also being able to accommodate British Sign Language for the Deaf and Hard of Hearing.
By using phone or video to access interpreters in branch locations, you can provide a more consistent experience, increase customer satisfaction, and elevate staff productivity.
Personnel in the field
Service people frequently need to access a home or property but are denied entry because of a language barrier. They often have to return once, twice, or even a third time before communication and trust can be established.
When field staff encounters language barriers, they can throw off the schedule for the day and require a return visit when a friend or family member can assist. This can be expensive, a drain on productivity, and in some fields may present a safety issue.
What if field personnel could simply dial up a live, professional interpreter from their smartphones as soon as they notice a need for language assistance? This technology exists today.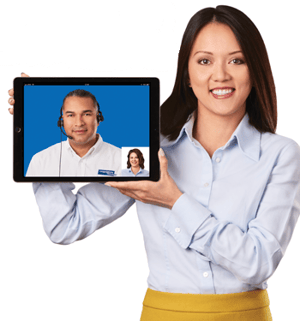 LanguageLine InSight is available on smartphones, enabling field personnel to reach a phone or video interpreter on demand with just one touch.
On-demand access to either phone or video remote interpreting can overcome language barriers on the spot. Business can proceed, resulting in a much better customer experience.