21-May-2019 08:28:32
by The LanguageLine Solutions Team
How Video Interpreting Is Being Used to Improve Community Policing
"This is community policing on steroids."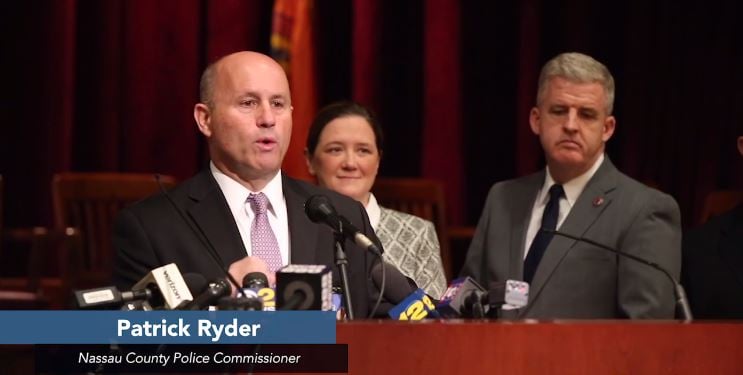 These were the words of Nassau County (NY) Police Commissioner Patrick Ryder when he announced the implementation of the LanguageLine InSight Video Interpreting application in his U.S. county's patrol vehicles.The interpretation service was already available in police precincts, headquarters, and other buildings but the addition of the interpreting application to officers' mobile phones now allows them to communicate on-demand with residents using a video interpreter in 36 languages (including American Sign Language), as well as 240 languages in audio-only.
"It's one way that we're proving that every single person in Nassau County – in our growingly diverse county – will be respected and be protected," County Executive Laura Curran said.
Nassau County is situated in western Long Island, bordering New York City's boroughs of Queensand Brooklyn to the west, and Suffolk County to the east. It is the most densely populated and second-most populous county in New York.
Approximately 130,000 of the county's 1.4 million residents are considered limited English proficient, meaning they speak English "less than very well" and are entitled to language assistance when engaging with government agencies. The county is nearly 16 percent Hispanic, while almost 9 percent of residents identify as Asian.
WATCH THE VIDEO: LanguageLine Available to Nassau County Cops on Patrol
Ryder said the force's 177 patrol vehicles will be the first to have the InSight application on their smart phones, followed immediately by officers in specialty units and the administration staff. A spokesperson said there will ultimately be more than 650 mobile phones throughout the department with the InSight application.
"We're interacting with the public well over a million times a year," Ryder said. "You can imagine the frustration level of the police officer and (member of the public) when they can't communicate. This puts them at a comfort level."
Video Interpreting in the United Kingdom
Whilst this example of the use of LanguageLine's InSight Video Interpreting is based in the United States of America, there is definitely scope for similar advances in the United Kingdom. Already, LanguageLine Solutions provides language and interpreting services to the U.K.'s Criminal Justice sector and is an integral part of helping with legal translation for the country's police forces.
LanguageLine's telephone interpreting service is already employed across all major call centres and switchboards for the emergency services and, with InSight already widely being used across the U.K.'s health sector and the NHS, we hope to bring the video interpreting service to the Police in the near future.