March 10, 2023 by The LanguageLine Solutions Team
September 3, 2020 by Scott Brown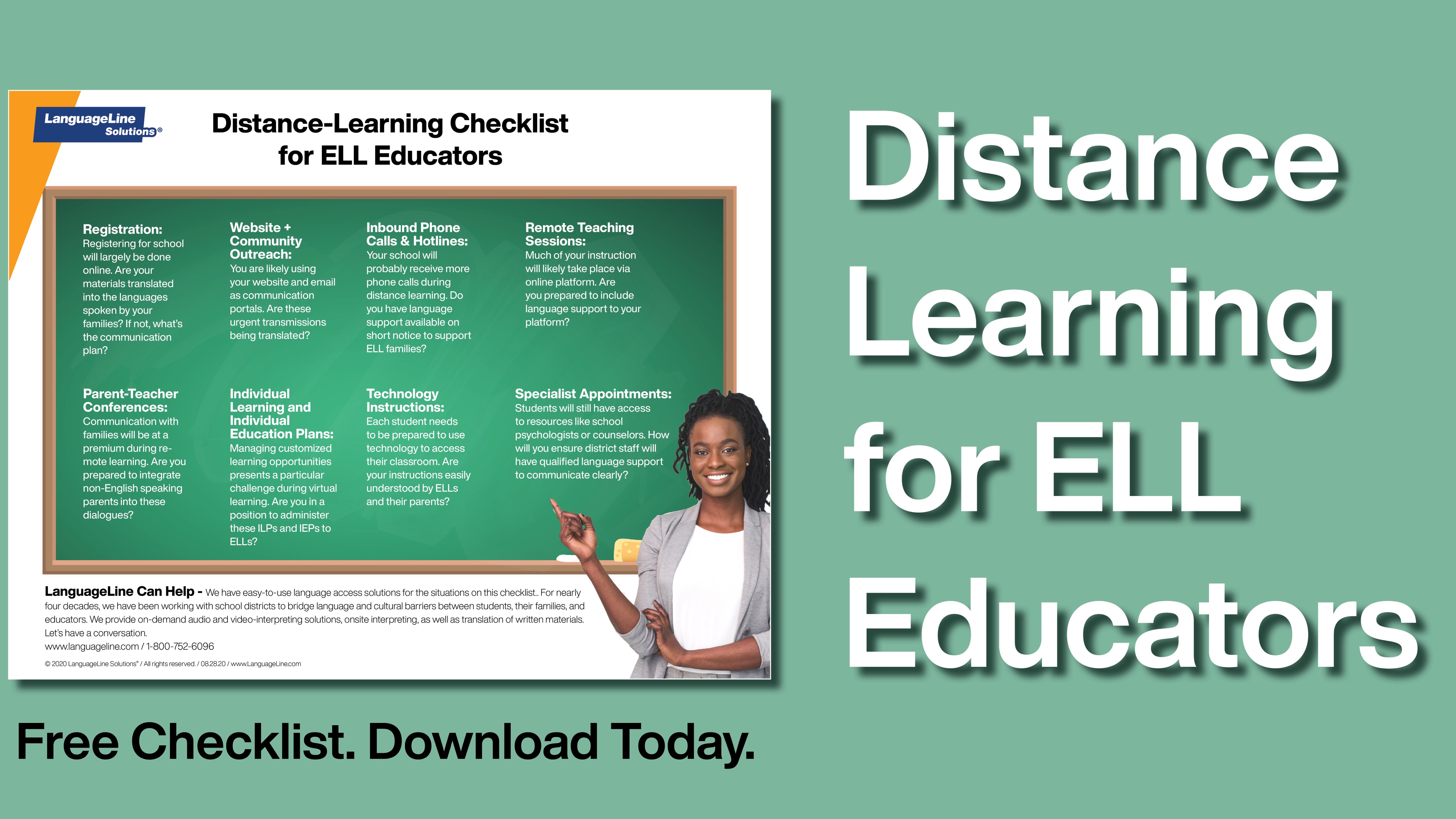 North America is entering an unprecedented period of virtual learning, with most students doing some form of remote education as they enter the new school year.
This will impact all students, but particularly the 10 percent of students in the United States who are considered English language learners (ELLs). There is at least one English language learner in the majority of American high schools.
These students and their families may require special assistance during distance learning. From letters home to parent-teacher conferences to individual learning plans (ILPs), educators must make a conscious effort to communicate in more than one language in order to achieve mutual understanding.
Our new checklist is meant to stimulate thinking and guide schools through the process of empowering English Language Learners and their families during distance learning.
DOWNLOAD: Distance-Learning Checklist for Educators of English Language Learners
Read More