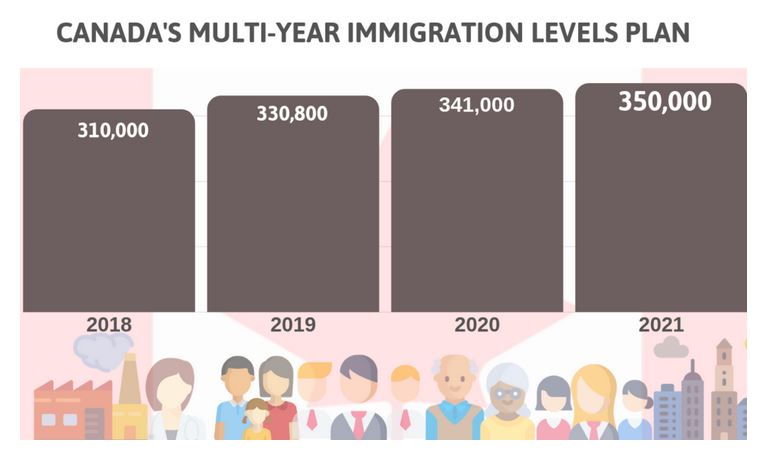 Canada's ambitious immigration plan is creating linguistic changes that are impossible (and irresponsible) to ignore.
A new report says that Canada has experienced its largest inflow of immigrants in more than 100 years.
The country added 71,131 immigrants in October, November, and December 2018. Canada's full-year immigration increase was 321,065, according to Statistics Canada. The jump is the largest Canada has experienced since 1913 when more than 400,000 immigrants came to the country.
The shift is part of Canada's goal to admit more than a million new permanent residents by the end of 2021. Under the plan, total immigration is expected to reach 350,000 new permanent residents over the next three years. This would represent an immigration level of nearly 1 percent of Canada's population, which the nation's government says must be reached by 2030 to ensure economic growth.
Read More