October 6, 2020 by Greg Marshall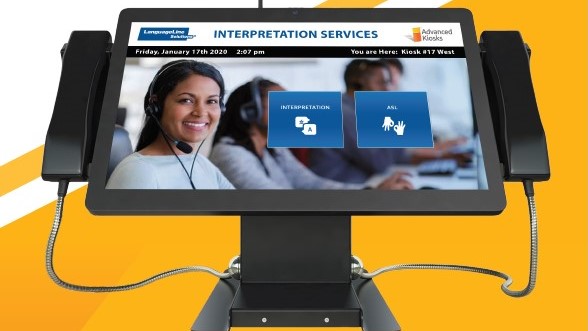 Advanced Kiosks, an industry-leading supplier of computer self-service kiosks, recently announced a partnership with LanguageLine Solutions to provide video interpretation services for 41 languages, including American Sign Language (ASL). Audio-only interpretation is provided in more than 240 languages.
In just seconds, the new service will connect directly to LanguageLine's team of more than 12,000 professional interpreters. The language-access service will be offered through a kiosk system created with an innovative mix of touch screen technology and video conferencing capabilities.
Read More