September 1, 2017 by Scott Brown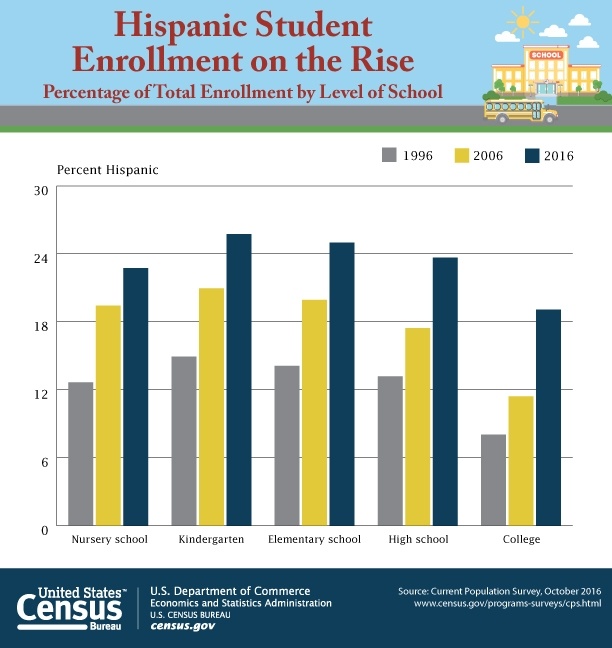 Labor Day Weekend typically signifies the end of summer and the start of a new school year. As our kids fill their backpacks, pose for first-day pictures, and board school buses, it's worth visiting a rather remarkable statistic released this week by the United States Census Bureau:
Hispanic student enrollment in U.S. schools has more than doubled in the last 20 years (1996-2016).
According to the Census Bureau, the number of Hispanic students enrolled in U.S. schools and colleges soared from 8.8 million in 1996 to 17.8 million in 2016 – a 102 percent increase.
Read More