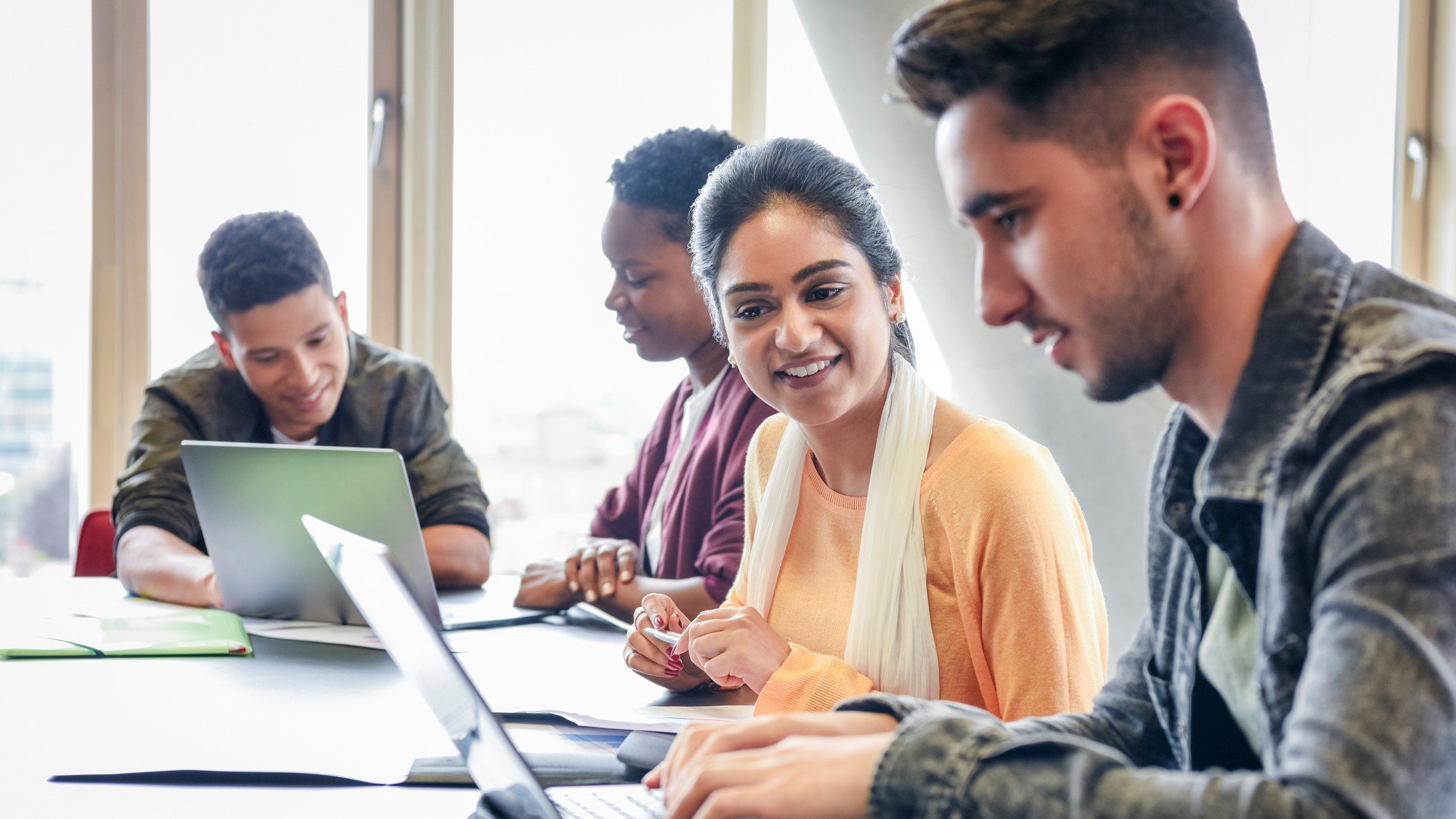 Language and culture are vital subjects in modern society. Each week, LanguageLine curates three related stories that we think should be top-of-mind. Here are this week's "Liner Notes."
A recent investigation by ABC News found that more than three quarters of states are facing teacher shortages, especially for specialized roles like special education and STEM. One overlooked group of specialized teachers are bilingual educators who are capable of teaching in Spanish and English.
While there is no aggregated data on the number of bilingual educators nationwide advocates recently told Axios that the teacher-shortage crisis is particularly affecting bilingual education.
According to a 2019 U.S. Census report, one in five American residents speak a language other than English at home. Just over 62 percent of these households speak Spanish, making it the most spoken non-English language in the country.
Out of those Spanish speakers, 16 percent are between the ages of 5 and 14, which, along with Arabic, is the greatest share of young speakers of any non-English language. The number of English language learners (ELLs) is growing exponentially; for example, the Portland (Ore.) School District announced this week that it expects its number of multilingual learners to double in the next year.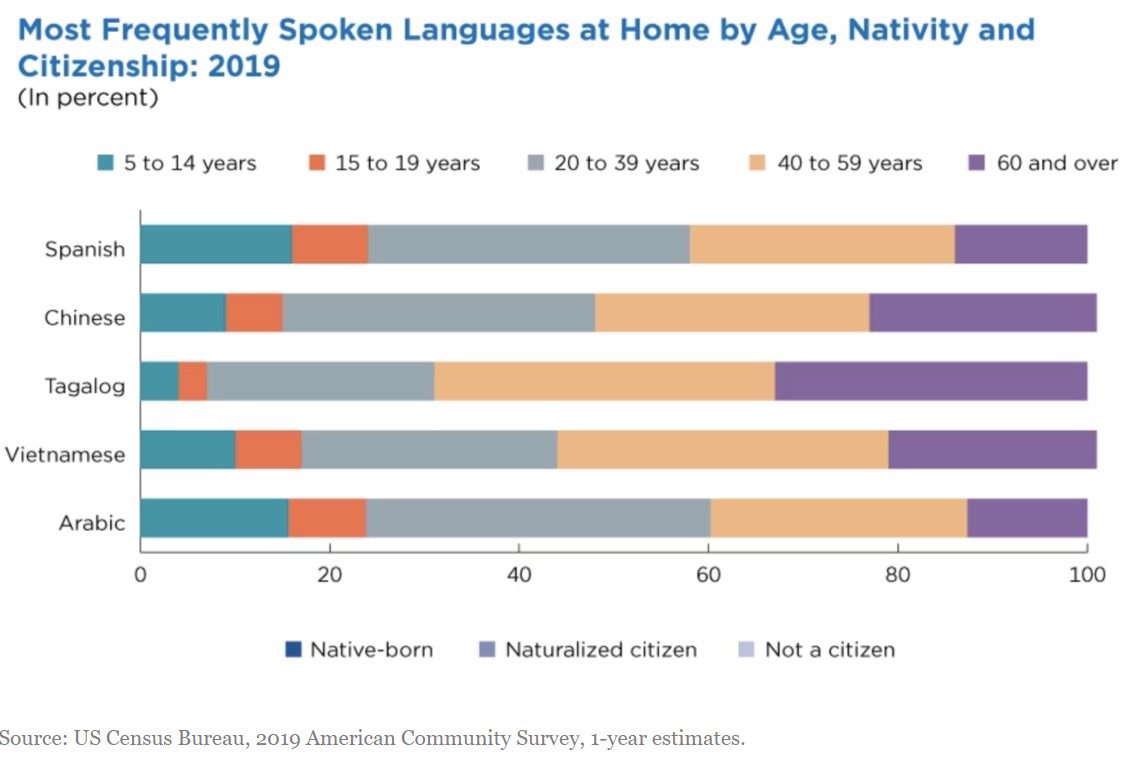 The pathway to become a dual-language educator can be very tedious. In many states, on top of having a teaching license, bilingual educators must undergo additional schooling and other procedures to be licensed to provide bilingual education.
Steps are being taken to accelerate this process in some states. For example, the University of Wisconsin-Madison announced in July 2022 a new one-year program that hopes to turn more Spanish-proficient teachers into certified bilingual and bicultural educators.
"We really don't do enough as an education system and as a society to promote bilingualism and biculturalism through our educational institutions," Head of Curriculum Mariana Pacheco said. "…There are lots and lots of bilingual, bicultural people who are capable. We just don't create incentives or pathways for them to become certified as bilingual teachers."
In addition to the difficulties to even get certified for the job, the role itself is demanding and poorly compensated.
"Bilingual educators are facing a lot more demands, what we call the invisible tax," Feliza Ortiz-Licon, Chief Policy and Advocacy Officer at Latinos for Education, told Axios. For example, bilingual teachers often end up doing translation outside of their work duties without additional compensation for their skills and time.
Sheiveh Jones, executive director of Human Resources at the California State Office of Education, told KPBS that setting up bilingual teachers for success is the first step. "It's good for students to see that their teachers might be second language learners or educators of color because now they can see themselves in their teacher."
Tools that Can Help: Hiring bilingual educators is a vital step in creating an optimal learning environment for English language learners (ELLs). It should be noted that while Spanish is the most frequently spoken non-English language in schools, it is far from the only one. Fortunately, solutions exist that can round out your language access portfolio to give your school complete coverage.
Professional, on-demand interpretation is available through LanguageLine 24 hours a day in more than 240 languages, including American Sign Language. This service can be accessed in video or audio-only formats, with no appointment necessary. We also provide OnSite interpretation for situations that require an in-person interpreter. Finally, our interpreters can also be added to virtual learning sessions or parent-teacher conferences on Zoom or other popular meeting platforms.
LanguageLine also provides translation of all written materials, including homework, presentations, and websites, to name a few. There is no need to ask bilingual staff to translate these materials, as our team will work with you to quickly provide on-time translations that are impeccably accurate.
Finally, LanguageLine tests and trains bilingual staff and in-house interpreters to ensure proficiency. While we do not certify bilingual educators, we are able to verify that bilingual staff meet your language requirements.
Source: Latina Magazine
White House Budget Emphasizes Multilingualism
President Biden unveiled his budget request for fiscal year 2024. The President's budget makes multilingualism a centerpiece of his agenda. Most significantly, it requests "a name change to the Office of English Language Acquisition to the Office of Multilingual and English Learners, promoting the Office's Director to Assistant Secretary, and adding staff capacity, to elevate the federal obligation to English Learners and strengthen Title III's program administration."
Additionally, his budget request contains a $305 million increase for Title III – English Language Acquisition. Within this additional funding, the President proposes to spend $100 million on educator professional learning, with $90 million going towards multilingual educator pipelines and professional development in multilingualism for existing school staff and teachers, and $10 million for post-secondary fellowships to improve multilingual educator preparation.
LEARN MORE: LanguageLine for Educators Now Available on Amazon
It also includes $25 million to support a new Raising the Bar on Multilingualism program to assist districts in scaling high-quality dual language learning and instruction.
While the appropriations timeline is still up in the air, House and Senate Appropriations subcommittees are expected to hold hearings on the budget later this spring and early this summer.
Source: JNCL News Brief
Social Determinants of Health Reflected in COVID-19 Data
This month marks three years since the World Health Organization (WHO) declared COVID-19 a pandemic. As the virus spread, a pattern emerged: racial- and ethnic-minority communities with a lower socioeconomic status tended to be disproportionately impacted.
"COVID is not just a medical outbreak, it is actually a health disparity problem," said geographer Ming-Hsiang Tsou, director of the San Diego State University Center for Human Dynamics in the Mobile Age. "COVID exaggerated the disparity patterns. It actually helped us reveal how vulnerable our communities are."
LEARN MORE: COVID and Beyond – Ensuring Access for Limited-English Speakers
To better understand social determinants of health during the pandemic, Tsou formed an interdisciplinary team including geography graduate students and social work, statistics, and sociology faculty. The researchers conducted three case studies analyzing the spatial dynamics of the disease.
"COVID-19 is probably the first time in human history we can monitor a disease outbreak in real-time, with data updated every single day," Tsou said.
Tsou's team found that being Hispanic, uninsured, low-income, or part of a Spanish-speaking household were all associated with higher COVID-19 rates, as were low educational attainment and living in a high-density household. These patterns held true for the most part not just in San Diego, but across the country when measuring other metropolitan areas.

Tsou said a spatiotemporal approach to data analysis could have applications beyond COVID-19.
"The future will come with a different variety of disease outbreaks, but my hope is we can build a long-term monitoring system that can analyze data every single day," he said. "If we can catch those diseases at the very early stage, public health officers can make better decisions more quickly and prevent severe illness and death in vulnerable communities."
Source: SDSU NewsCenter