January 3, 2019
by The LanguageLine Solutions Team
Three Surprising Diversity Statistics That Could Help Shape 2019

North America grows more linguistically and culturally diverse each year. There is a great deal of nuance within these population shifts.
Courtesy of the Pew Research Center, these statistics stood out to us as ones that could shape trends for 2019.
Post-Millennials Are More Diverse and Better Educated
Generation Z (today's 6- to 21-year-olds) are poised to be the most racially and ethnically diverse generation yet. Non-Hispanic whites (52 percent) make up only a slight majority of Post-Millennials, while a quarter are Hispanic. Also, the oldest members of this generation are enrolling in college at a significantly higher rate than Millennials were at a comparable age.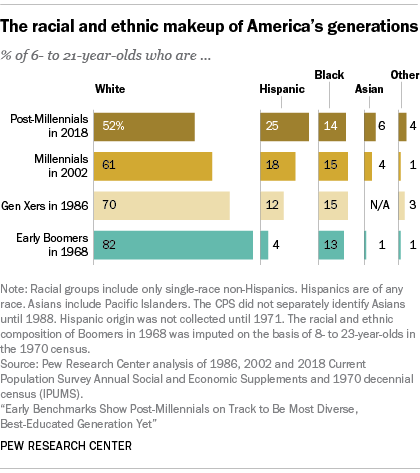 The Number of Unauthorized Immigrants in the United States Is Declining
There were 10.7 million unauthorized immigrants in the U.S. in 2016, down from a peak of 12.2 million in 2007. The total is the lowest since 2004.
Meanwhile, unauthorized immigrants are increasingly likely to be long-term U.S. residents: Two-thirds of adult immigrants without legal status have lived in the country for more than 10 years.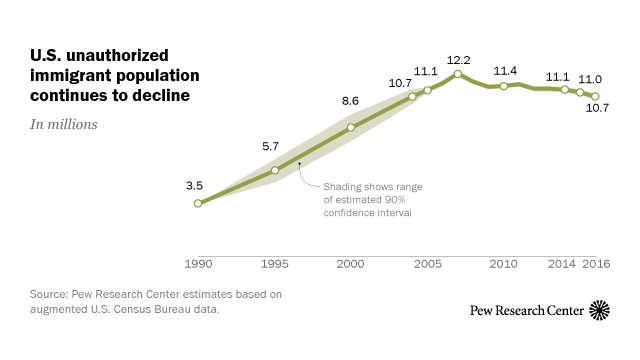 Income Inequality Is Most Pronounced Among U.S. Asians
Income inequality in the U.S. is greatest among Asians. Asians near the top of the income ladder earned 10.7 times as much as Asians near the bottom in 2016. This ratio has nearly doubled since 1970.
Asians have displaced blacks as the most economically divided racial or ethnic group in the U.S.
Overall, Americans near the top of the income ladder had 8.7 times as much income s those near the bottom in 2016.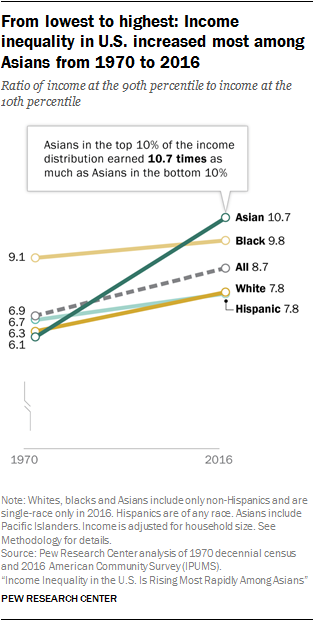 LanguageLine Can Help
For nearly four decades, LanguageLine has worked with organizations from the healthcare, government, and business sectors, helping them bridge the linguistic and cultural barriers that exist between them and their audiences.
We invite you to contact us to learn more about how LanguageLine's interpretation and translation solutions can address your language-support needs.