May 7, 2019
by The LanguageLine Solutions Team
LINER NOTES: This Famous Celebrity Embarks on a Career as a Language Translator

Each week, LanguageLine selects five stories about language and culture that we think readers will find intriguing. Here is this week's "Liner Notes":
In May 2018, Olga Tokarczuk and her translator Jennifer Croft won the Man Booker International Prize for Flights, a novel that was published in Poland in 2007. Drive Your Plow Over the Bones of the Dead, for which Tokarczuk is a Booker finalist again this year, was translated a bit faster; it only took a decade.
The process of literary translation takes time, obviously, but there's something else at play when it takes a decade or more for incredibly renowned authors to reach our shores. This is part of a much larger problem, frequently referred to as the "3 percent problem" by publishers.
It was a big deal when a study back in 2005 — initiated by PEN World Voices — announced that less than 3 percent of all the books published in English were originally written in another language. It raised a lot of questions about how broad and deep American book culture really is.
Let's pretend that of the 195 countries in the world, 150 have developed functional publishing industries. Let's say — conservatively — that ten fiction works a year from each of these countries are at least as good as half of the novels and story collections published in Anglophone nations. That's some 1,500 titles a year, at a minimum, that publishers could be translating into English.
According to Publishers Weekly's Translation Database, the average number of new fiction translations published every year since 2008 is 421. That means that, as a culture, we are missing out on at least a thousand really good works of fiction every single year.
(From Vulture. Read more. Also read: 15 Must-Read Translated Books from the Past 5 Years)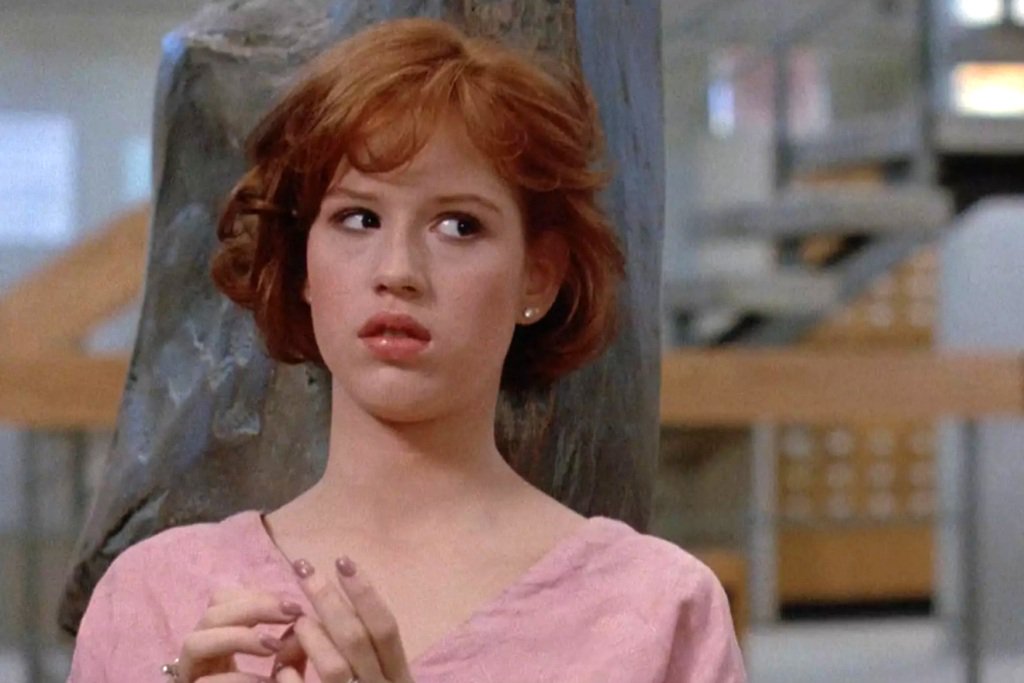 Actor Molly Ringwald Embarks on a Career as a Translator
Molly Ringwald became famous playing teenagers in John Hughes's catalogue of films, helping to put teens on the cultural map in the 80s. Now she's made a French teenage love story available to English-speaking audiences.
Ringwald's first translation is Lie with Me, a 2017 bestseller by Philippe Besson, out in English for the first time this week. It's a story of a nebbish writer from the South of France as he recalls his first love with a classmate, Thomas, in 1984, their last year of high school. Told from the present, the narrator—who is winkingly similar to Besson himself—runs into a young man with a strong resemblance to Thomas, and is shot back to the formative period of his life.
Translation is a career twist that may come as a surprise to some casual onlookers.
(From Vanity Fair. Read more.)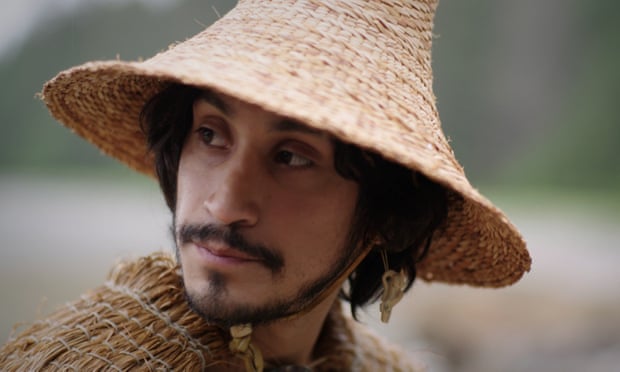 Canadian Movie Filmed in Language Spoken by Just 20 People in the World
Plenty of films are somewhat incomprehensible, but a forthcoming movie is in a language that only about 20 people in the world can speak fluently.
With subtitles, audiences will be able to understand a feature film titled SGaawaay K'uuna, translated as Edge of the Knife, which premiers in May.
It is in two dialects of the highly endangered Haida language, the ancestral tongue of the Haida people of British Columbia. It is unrelated to any other language, and actors had to learn it to understand their lines.
(From The Guardian. Read more.)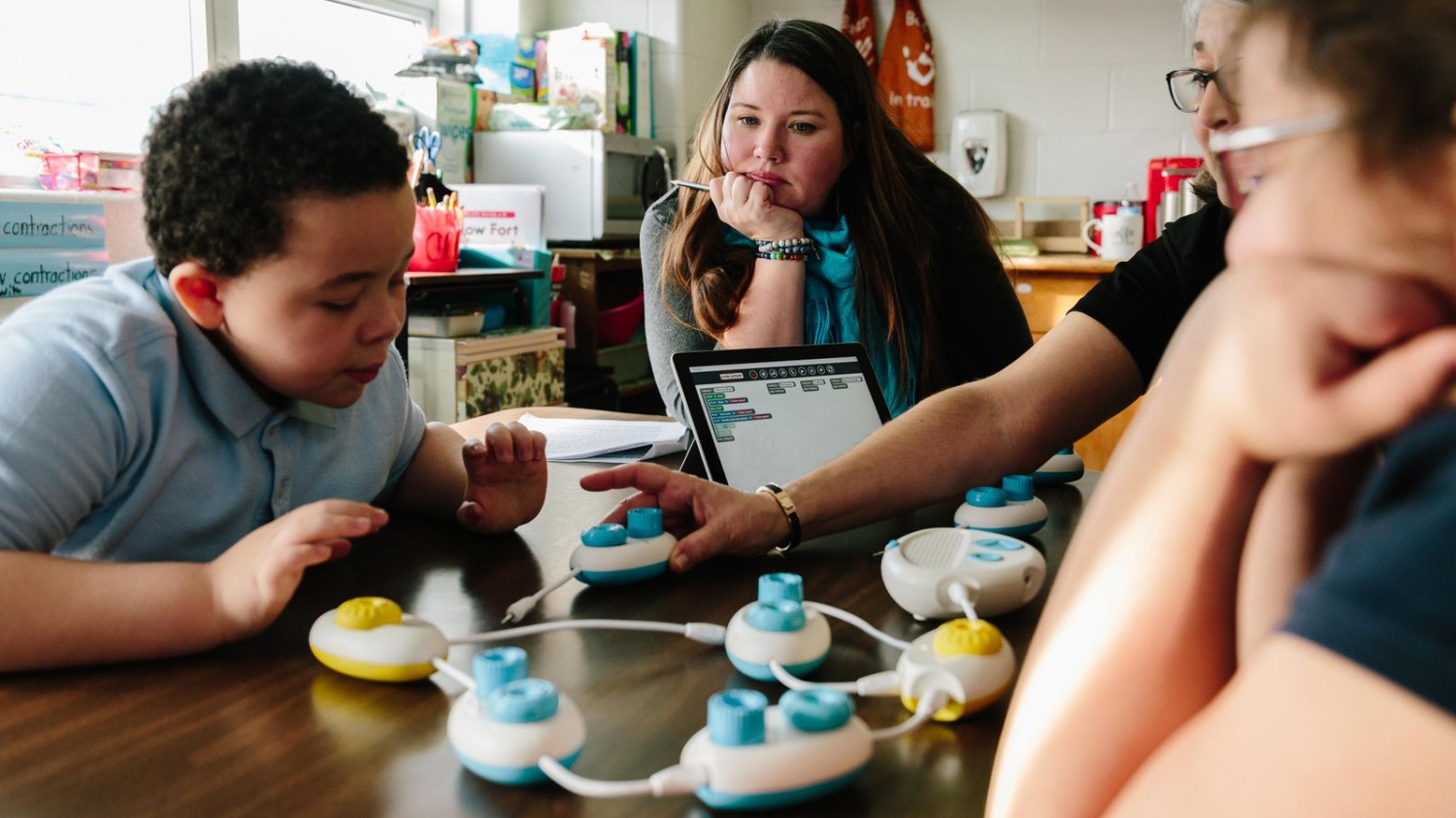 Coding Language Created for the Blind and Visually Impaired
Microsoft has developed a coding language that is specifically for the blind and visually impaired, and it is called Code Jumper. It is different from computer-based programming languages such as Python and C++, since Code Jumper is an educational tool comprised of modular, physical pieces students can string together to create code. It makes coding tactile and fun - and it's highly customizable.
Each Code Jumper kit has two main components - a hub and several pods. The hub is a hand-sized white plastic device that runs on four AA batteries. It has a large circular blue play button and a slightly smaller circular blue stop button. It also has a built-in speaker, volume control and four ports that look like traditional headphone jacks.
(From Science Times. Read more.)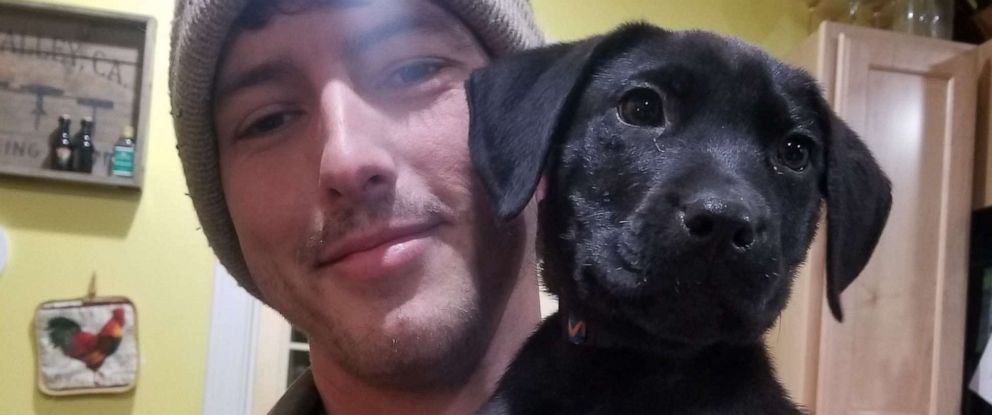 Deaf Man Teaches Deaf Puppy Sign Language
Emerson the puppy was only 6 weeks old when he was dumped at an animal shelter and left to fight for his life against a host of health issues.
Staffers at the NFR Maine animal shelter in North Monmouth, Maine say that in addition to being deaf, the puppy suffered from seizures and canine parvovirus, a highly contagious viral illness.
The shelter made a Facebook post about the black Labrador mix in hopes of finding him the perfect home. Several people contacted the shelter to express their interest in adopting Emerson, but when they were eventually contacted by Nick Abbott, staffers knew it was a match made in heaven.
Abbott says that he has been teaching sign language to his canine companion so they can communicate with each other.
(From Good News Network. Read more.)
LanguageLine Can Help
We believe that being understood is empowering. For nearly four decades, LanguageLine has worked with healthcare organizations, government agencies, and businesses to overcome language and cultural hurdles. Please contact us so that we can learn more about you and the particular challenge you are facing.