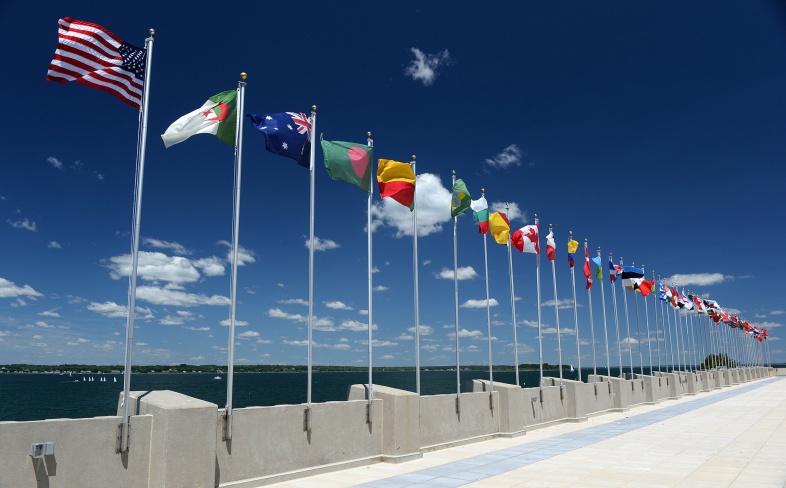 While English remains the most prevalent language in business—understood by about a third of the world's population—a number of other languages are becoming just as critical for competing in the global marketplace.
Our friends at Digital Doughnut recently put together a list of the 10 most in-demand business languages based on population and Internet search data.
It's a must-read for business leaders as well as anyone concerned about consumer relationships. Here's a quick summary of the languages besides English that should be on your organization's radar and what you can do to ensure you're prepared for the changing language landscape.
The Best Languages For Businesses
Chinese
Chinese refers to a group of Sino-Tibetan languages that collectively have nearly 1 billion speakers worldwide. This makes Chinese the most widely spoken language in the world, representing more than 14% of the world's population. Not surprisingly, China represents the largest opportunity for economic growth. Forbes predicts it will overtake the United States as the world's largest economy as early as 2018. Mandarin is a spoken dialect of Chinese. It is the second most popular language among Internet users, with sales of over $714 billion.
Spanish
Spanish is the second most widely spoken language in the United States after English, with 40 million people speaking it in their homes. That's an increase of more than 130 percent since 1990. Of that population, about 40 percent say they speak English "less than well."
Arabic
Arabic is the official language of 28 countries in the Middle East and Africa. Six Arabic-speaking countries are among the UK's top 50 export markets in goods, and there are significant growth opportunities for website translation and localization as well.
German
German is the fourth most used language online, with 210 million speakers worldwide. It's commonly spoken in some of the most economically robust countries, including Germany, Austria, Belgium and Switzerland.
Recommended: How to Find Interpreting Services Fast
Portuguese
There are 215 million Portuguese speakers in Portugal and Brazil, but the influence of Portuguese goes beyond those borders. It's the second most-spoken language in Latin America and the fifth most common language on the Internet.
Russian
Russian is the eighth most common language in the world and the second most used in website content, with 155 million speakers across Europe.
French
With 75 million speakers in 39 countries, French is one of the most common languages in business. It's an official language of several international organizations, including the United Nations and World Trade Organization.
Japanese
Japan is the third largest economy in the world, making Japanese another important business language. There are 130 million Japanese speakers, and it's the sixth most common language for Internet users.
Hindi
India is quickly becoming one of the fastest-growing economies in the world, and the country is also one of the globe's most populous, second only to China. Approximately 1.2 billion people live in India, and it's estimated that 85 percent do not speak English. In a country where there are many local languages, Hindi is a common denominator and is quickly growing in prevalence. Hindi is the fifth most-spoken language in the world, with 260 million native speakers, and there have been proposals to add it to the United Nations' list of official languages.
Is Your Company Ready For the Future?
If your company is committed to growth, you should be taking steps now to reach these critical populations. That will likely mean expanding your language services to include interpretation and translation. Many companies attempt to meet these needs as they happen, rather than proactively preparing for them.
However, it can be difficult to find an interpreter who is available at a moment's notice, particularly for less common languages. The good news is you have several options.
With LanguageLine's Personal Interpreter services, you can get immediate access to a professional phone interpreter without a contract. You can create a free account within minutes, and you'll only pay for what you use.
If your organization has more extensive needs, a language services provider can provide ongoing support that includes phone and video remote interpreting as well as on-site interpreting, testing and training for your bilingual staff and translation and localization.
While no one can say for certain what the future holds, it's likely your organization will interact with more customers who speak these languages and others. Our newest edition of the Guide to Translation and Localization offers insight into translation trends, technology and processes that are essentially for communicating with customers in the languages they are most comfortable speaking.
It's filled with real-life examples, anecdotes of translations gone awry and much more. Get your free copy now!