Optimize Your Success in the 2015 CMS Secret Shopper Campaign
Posted by Suzy duMont-Perez on February 13, 2015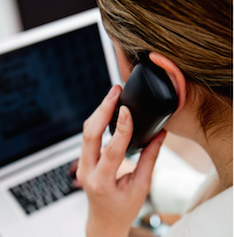 Every year, during the period between February and May, the Centers for Medicare and Medicaid Services (CMS) launches a campaign to help ensure their members receive the best possible service from Medicare Advantage and Prescription Drug Plan Sponsors, and their third party contractors, such as interpretation services.
Optimizing the CMS campaign is essential for your organization to maintain compliance and achieve the coveted 5-Star Rating, which fuels enrollment and maximizes revenue.
What is the campaign all about?
The concept is simple, but the effects are profound:

CMS will initiate a series of "secret shopper" calls, dialing the same telephone numbers their members and prospective enrollees use to call insurance carriers for assistance.

The CMS Secret Shopper program includes two studies. The "Timeliness Study," which measures availability and responsiveness, evaluates average hold times and disconnect rates of calls for current enrollees. To pass this study, calls must adhere to an initial hold time of two minutes or less and a disconnect rate of 5% or less. The "Accuracy and Accessibility study" safeguards the needs of Medicare's Limited English Proficient and deaf and hard of hearing populations. This study measures the accuracy of the information prospective enrollees receive and how quickly and effectively they receive it.

To achieve success in the Accuracy and Accessibility Study, plans must provide LEP callers with an interpreter within 7 minutes from when the insurance representative picks up the call, to when the CMS secret shopper asks the interpreter the first question on their list to be accurately interpreted. For deaf and hard of hearing callers, the plans are required to enable effective and efficient communication via TTY.

Together, these rules provide a minimum requirement for the fast, courteous and most importantly accurate service Medicare beneficiaries deserve regardless of language.

Your organization and ours can and must work together to meet and exceed these requirements when Limited English proficient clients are involved. In fact, they represent nearly 8% of the Medicare population.
What happens if you succeed? What happens if you fail?
Although the difference between success and failure on one of these calls can be a matter of seconds, the impact can be huge.

It can affect your star rating with Medicare, which has a direct impact on the amount of reimbursement you receive and your ability to attract and retain members. Millions of dollars lie in the balance.

At Language Line Solutions, we're bringing this situation to your attention for a very simple reason: we are here to help you achieve your 5-Star Rating.

Our teams are doing everything in our power to ensure our interpreter staff is available and trained to handle the increased call volume and stringent compliance requirements during this pivotal period of the year. We encourage you to focus on the same.

For tips on how to be successful in the CMS Secret Shopper Campaign, please read our White Paper: The Impact of the Interpreter Service Accessibility Calls on the Centers for Medicare and Medicaid Services (CMS) Star Rating System.
For additional information about how we can help you achieve a 5-Star Rating, please submit a Request for Information. We would be happy to partner with your organization to optimize success in this essential campaign. Together, we can meet and exceed CMS requirements and potentially create or maintain a valuable 5-Star Rating for your organization.