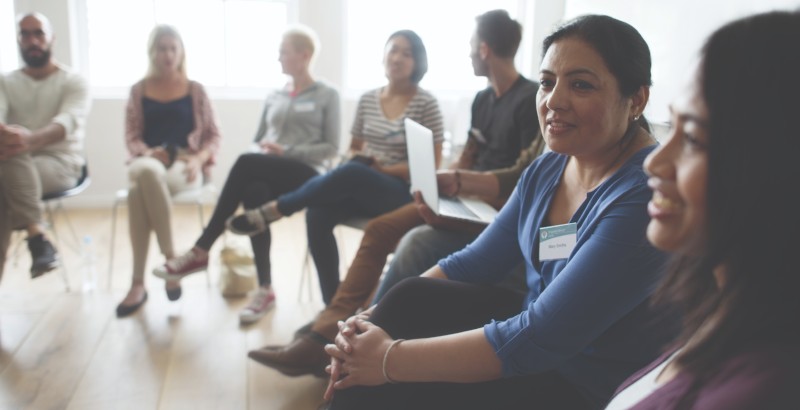 Family Services of Northern Alabama (FSNA) is a non-profit that seeks to teach, empower, advocate, and liberate through education, resource networking, and providing advocacy for victims of sexual assault.
The organization recently unveiled its new addition – LanguageLine's Interpreter on Wheels. The devices, which were gifted to the organization by the Alabama Coalition Against Rape (ACAR) – allows FSNA to instantly reach live, professional interpreters in more than 240 languages – including video interpreters in 37 languages – at the touch of a button. The Interpreter on Wheels is an on-demand video remote interpreting (VRI) tool that features a tablet mounted to a rolling stand for increased mobility.
"We are so excited about our new Interpreter on Wheels," FSNA Prevention Educator Portia Shepherd said in an interview with the Sand Mountain Reporter. "We can no better serve our Haitian, Latino, Western African, and (Deaf and Hard of Hearing) communities. We really appreciate the ACAR for this wonderful gift."
Among the languages offered is American Sign Language for Deaf and Hard of Hearing community members.
The on-demand video interpreting devices allow FSNA to provide on-demand service and care to the limited English proficient, Deaf, and Hard of Hearing. According to Shepherd, Interpreter on Wheels facilitates full understanding through spoken and visual communication to reduce the risk of misunderstanding by capturing body language and facial expressions to read visual cues. The service complies with all laws and regulations.
Shepherd said the LanguageLine video interpreting service is the fastest, easiest to use, most reliable and secure interpreting solution of its kind.
LanguageLine Can Help
North America is entering a period of unprecedented diversity. Almost 90 percent of population growth will come from immigration in coming decades and our foreign-born population is expected to nearly double.
We pride ourselves on turning linguistic and cultural challenges into opportunities to serve. Please contact us for a free consultation to discuss the opportunities that might lie ahead for you.