July 30, 2019
by The LanguageLine Solutions Team
Multiculturals Are Significantly Younger Than General Population, Study Finds

Each week, LanguageLine selects and excerpts five stories about language and culture that we think readers will find intriguing. Here is this week's "Liner Notes":
There were more 27-year-olds in the United States than people of any other age in 2018. But for white Americans, the most common age was 58, according to a Pew Research Center analysis of Census Bureau data.
According to the analysis, non-Hispanic whites tend to skew toward the older end of the spectrum, while racial and ethnic minority groups – who include everyone except single-race non-Hispanic whites – skew younger.
The most common age was 11 for Hispanics, 27 for blacks and 29 for Asians as of last July, the latest estimates available. Americans of two or more races were by far the youngest racial or ethnic group in the Census Bureau data, with a most common age of just 3 years old. Among all racial and ethnic minorities, the most common age was 27.
One reason non-Hispanic whites are disproportionately older than other Americans is that they were the biggest population gainers from the post-World War II baby boom.
By comparison, nearly six-in-ten minority Americans were Millennials or Generation Z and younger.
This age difference suggests that marketing campaigns and other communication oriented toward multicultural customers may need to skew younger in tone and language.
Racial and ethnic minorities made up 40 percent of the U.S. population last year, an estimated increase of about 1,271,000 people from 2017. The minority population's growth stands in contrast to the non-Hispanic white population, which declined by about 257,000 between 2017 and 2018.
Ethnic minorities are expected to comprise the majority of the U.S. population by 2045.
INFOGRAPHIC: Here's How America Will Look in 25 Years
(From Pew Research. Read the full analysis.)
What Would the World Look Like Without Title VI Guarantees? See Sweden.
Title VI of the Civil Rights Act of 1964 requires recipients of Federal financial assistance to take reasonable steps to make their programs, services, and activities by eligible persons with limited English proficiency. Sweden, which is undergoing a populist movement, provides us a sense of what our world might look like without these protections.
Swedish state authorities, healthcare providers and other public bodies are currently legally obliged to hire a qualified interpreter when needed, to ensure non-native Swedish speakers can access the services to which they are entitled.
But Sweden's main opposition party has proposed introducing a limit on state-subsidized interpreters, meaning permanent residents would no longer have the right to the service.
(From The Local. Read more.)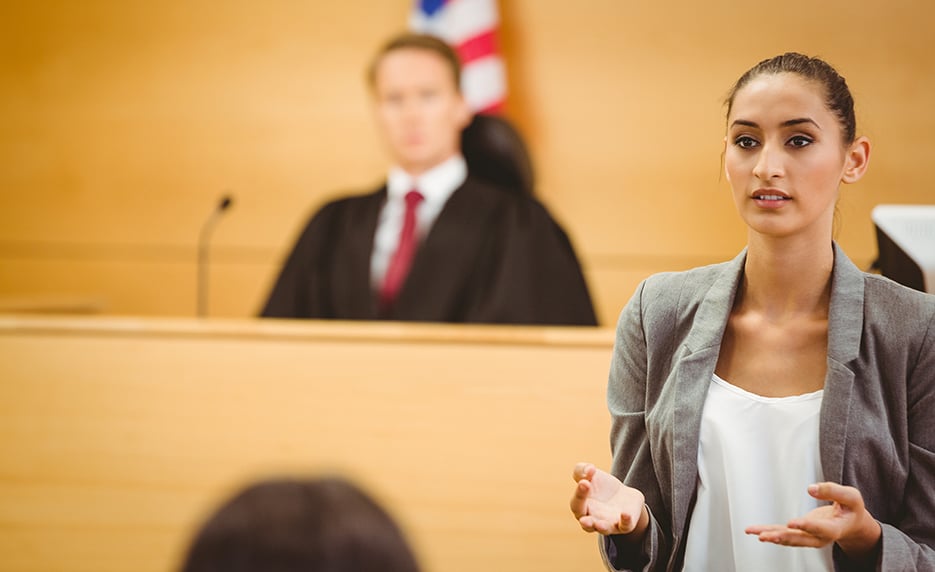 Removing Interpreters Could Leave Immigrants in the Dark at Hearings
The Trump administration has begun taking steps to eliminate in-person interpreters from "master calendar" hearings, the first appointments that migrants have in immigration court meant to inform them of their rights, next appointments, and required preparation. Instead, immigrants will be shown an orientation video with subtitles.
"This orientation won't help anyone at all," said Claudine Murphy, an immigration attorney at the Immigration Justice Corps, a national organization that provides legal services to immigrant families. "A person can watch one of those videos, but when they show up for a hearing and the judge asks them questions, they will still be unable to understand or respond."
While some lawyers, like Murphy, are fluent in a second language and are able to explain court proceedings to their clients as they happen in real time, many cannot. For many clients, interpreters are vital for understanding court proceedings, especially those who are not yet represented by an attorney.
(From Vice News. Read more.)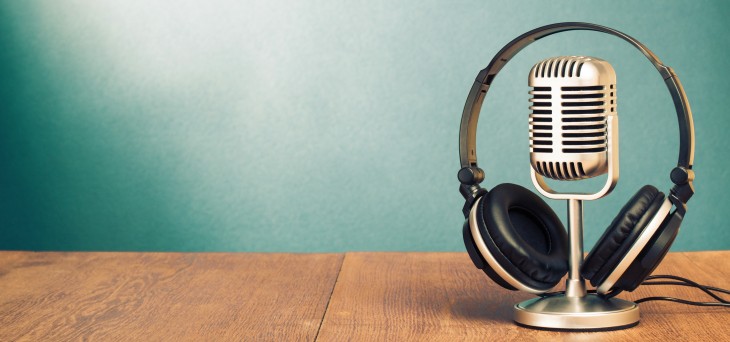 Podcast Audiences Have Grown Much More Diverse
Brands have the chance to reach multicultural audiences in a way that underscores their understanding and commitment to those audiences.
At the end of 2018, research firm Edison decided to compare the diversity of the population of the United States to the population of monthly podcast listeners.
Incredibly, the company found that the ethnic breakdown of the former was remarkably close to that of the latter. For example, whites make up around 58% of the U.S. population, and 59% of monthly podcast listeners; Latinos, 15% and 11% respectively; and African Americans, 12% of both.
As Edison notes, these results mark an incredible change from a decade ago, when podcast audiences were overwhelmingly (73%) white.
(From MediaPost. Read more.)

Submit Your Comments: Proposed Changes to Section 1557 Language Access Regulations
We reported earlier on how the elimination of federal language laws could jeopardize minority health.
To summarize: A federal law aimed at protecting civil rights asserts that healthcare organizations must provide limited-English patients and beneficiaries with written communication notifying them of free language-access services. The Trump administration wants to remove this and other related regulations, including eliminating the requirement that limited-English patients be given directions on how to report discrimination.
You are invited to submit your comments on this proposed change. The Administration must consider all comments before finalizing its proposed changes. Further, if there is litigation challenging the changes, all comments submitted are considered by the court as part of the "administrative record" to determine if the Administration's changes are legal. All comments are important and we need your help to demonstrate the widespread opposition to these changes.
Your comments can be submitted here through the Joint National Committee for Languages.
READ MORE: Eliminating Federal Language Laws Could Jeopardize Minority Health
From LanguageLine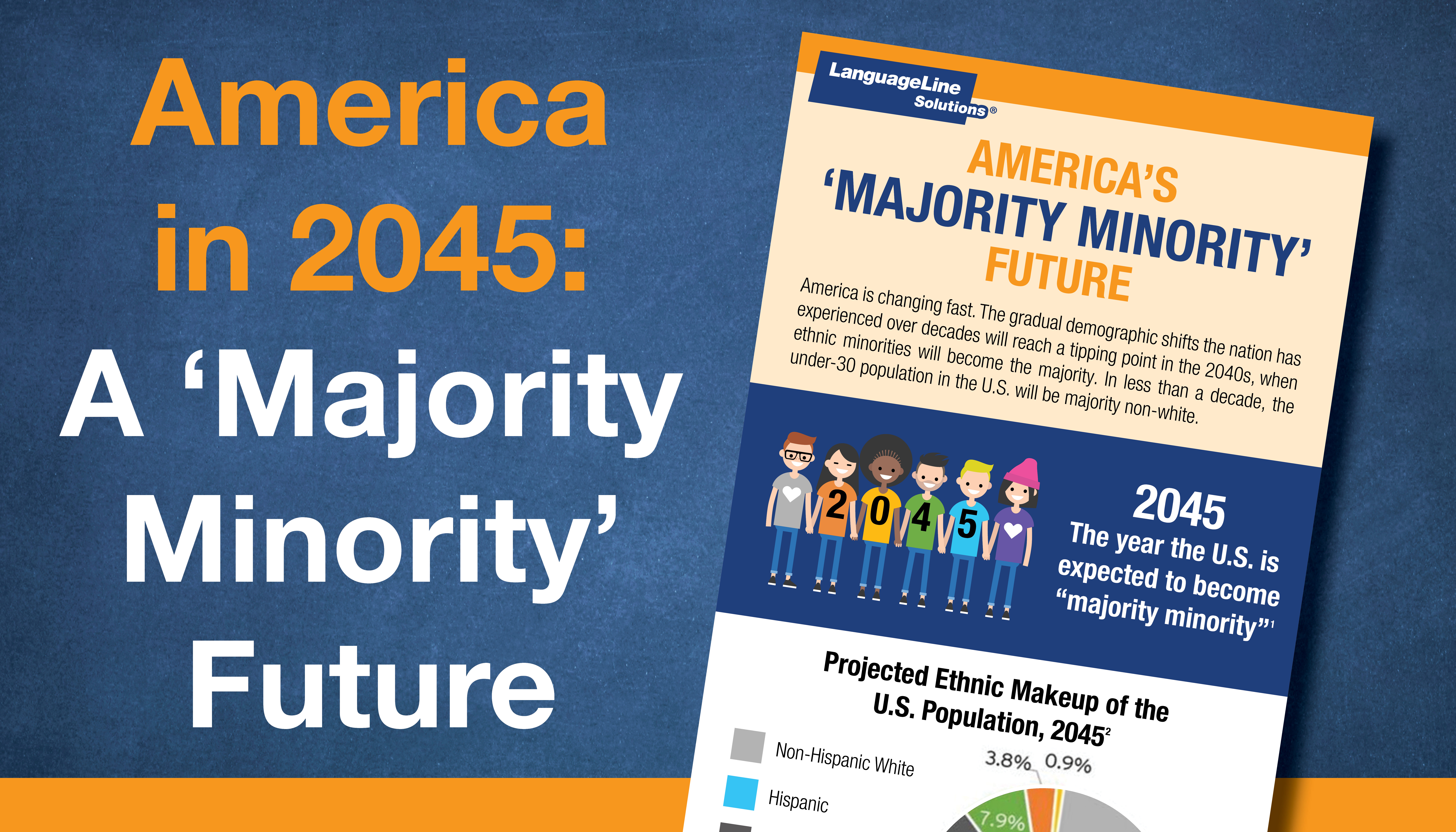 INFOGRAPHIC: Here's How America Will Look in 25 Years
EBOOK: Video Interpreting for Children's Hospitals
EBOOK: Why Language Is an Essential Element of the 'Bank of the Future'
EBOOK: Preparing for Localization
Case Study: Atlantic City Police Overcome Cultural Barriers by Speaking Residents' Languages
Case Study: How The Mount Sinai Hospital Is Using Mobile Interpreting to Enhance Language Access and Improve Patient Care
Case Study: Community Health Centers Use Language Access to Care for Diverse Population
Case Study: New York's Largest Healthcare Provider Deploys Video Interpreting in Ambulances
Case Study: How Regional Hospitals in the South Are Using Video Remote Interpreting to Communicate with Multicultural Patients
The Five Most Important Things to Know About Multicultural Consumers
Does Your Emergency Action Plan Include the Deaf and Hard of Hearing?
During an Emergency Response, Interpretation and Translation Should Be Priorities
LanguageLine Can Help
We believe that being understood is empowering. For nearly four decades, LanguageLine has worked with healthcare organizations, government agencies, and businesses to overcome language and cultural hurdles. Please contact us so that we can learn more about you and the particular challenge you are facing.