May 14, 2019
by The LanguageLine Solutions Team
LINER NOTES: Judge Requires Spanish-Language Ballots in 2020

Each week, LanguageLine selects five stories about language and culture that we think readers will find intriguing. Here is this week's "Liner Notes":
A federal judge ordered nearly three dozen counties in Florida to provide ballots in Spanish ahead of the 2020 election, calling the issue a "fundamental right" for the state's voters.
The decision arose from a lawsuit filed by voting rights organizations that said up to 30,000 Puerto Ricans living in Florida faced unlawful hardship casting a ballot because of language barriers.
The groups argued that the lack of Spanish-language material was a violation of the Voting Rights Act of 1965.
"In today's decision, the court recognized that Spanish-speaking voters are not second-class citizens and should not have to wait for their voting rights to be fully protected," Stuart Naifeh, a senior counsel at Demos, said in a statement. "For democratic participation to have any meaning, voters must be able to exercise their right to vote in a language they understand."
(From Orlando Sentinel/Huffington Post. Read more.)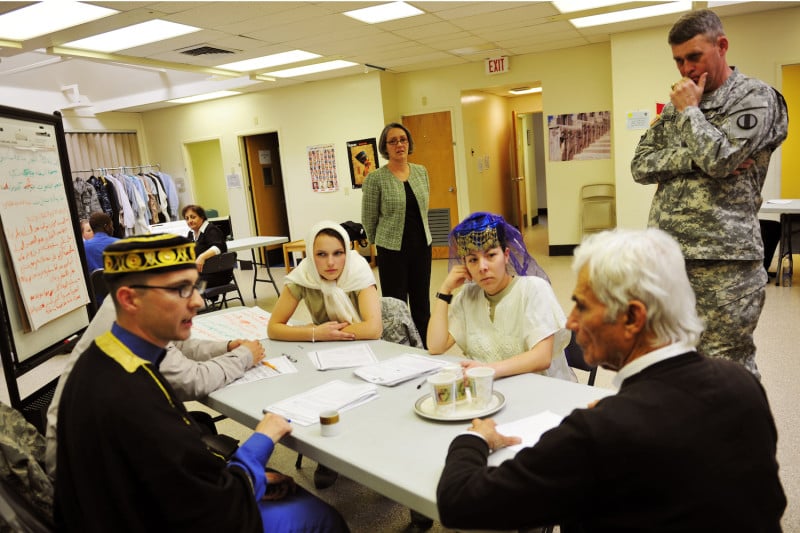 U.S. Military Slashes Foreign Language Training
As President Donald Trump diverts more military resources to his long-promised wall with Mexico and seeks to reduce the United States' troop presence abroad, the Pentagon is slashing funding for the Defense Language Institute's overseas immersion programs, which help prepare students for duty abroad.
About 700 foreign-language students were preparing for their immersion courses when their funding was abruptly pulled this year.
The cancellation of the Defense Language Institute's immersion programs for all of fiscal year 2019 is part of a broader mandate by the U.S. Army to reduce spending on what the military calls "temporary duty"—travel or a limited assignment to a location other than the soldiers' permanent duty station, said institute spokesperson Natela Cutter.
The Defense Language Institute cut is temporary; barring further guidance, the school intends to restart its immersion activities in fiscal year 2020, Cutter stressed.
(From Foreign Policy. Read more)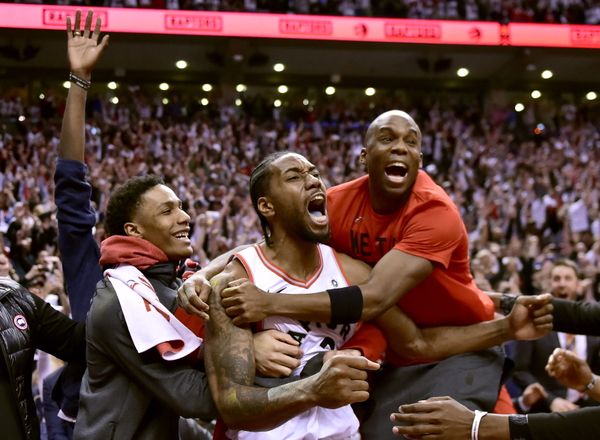 Kawhi Leonard's Epic Game-Winner in Five Different Languages
The Toronto Raptors basketball team has a very international flavor. Forward Serge Ibaka is from the Congo. He speaks French to fellow forward Pascal Siakam, Spanish to center Marc Gasol, and English to the rest of the team. When Ibaka and Gasol would double team the Philadelphia 76ers Joel Embiid in the NBA Eastern Conference semifinals, they would yell instructions in Spanish so Embiid (who speaks French) could not understand.
On Sunday, Raptors forward Kawhi Leonard made the buzzer-beating "Shot Heard 'Round the World" that defeated the Sixers in Game 7 of their series and sent the Raptors on to the conference finals. Here is the call of Leonard's shot in five different languages.

How Language Shapes the Brain
The brain's ability to adapt to its environment explains how we become specialized to the sounds of our native tongue. All infants are born with the ability to discriminate between the speech sounds of different languages, but eventually become tuned to the inputs they hear the most; neural pathways corresponding to native phonemes are strengthened, while those corresponding to foreign sounds are pruned. For bilinguals, this window of "universal" sound processing stays open longer because of their exposure to richer language environments. In other words, the inputs that our brains receive shape how we experience the world around us.
Despite the fact that multilingualism is the norm rather than the exception, the monolingual model remains the standard for studying neurocognition. A review of over 180 studies recently published in the journal Behavioral and Brain Functions discusses how the challenges associated with juggling multiple languages can affect the way we perceive and respond to our surroundings, as well as the physical structure of the brain.
(From Scientific American. Read more)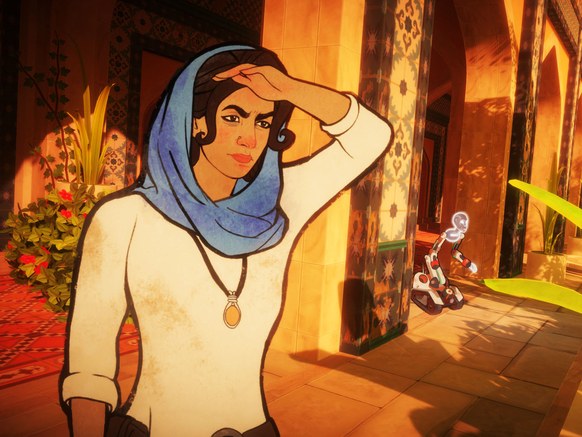 New Video Game is About the Art of Translation
Heaven's Vault is about the thrill and uncertainty of lost knowledge—about connecting to the past and to other people. It's also about something we've never seen a videogame tackle in such detail before: the art of translation, of deciphering old languages and actually listening to what they tell us.
The decoding at the core of Heaven's Vault is an elegant, simple system, one wrapped in a truly beautiful game.
(From Wired. Read more.)
From LanguageLine
Case Study: How Regional Hospitals in the South Are Using Video Remote Interpreting to Communicate with Multicultural Patients
Case Study: How a Diverse New York School District Juggles 23 Languages with an Inspiring Language Access Program
New eBook: Why Language Is an Essential Element of the 'Bank of the Future'
Infographic: How Banks, Lenders, and Other Financial Institutions Can Reach Multicultural Consumers
Ten Startling Facts About Minority Health Disparities
America's Majority Minority Future
New eBook: Preparing for Localization
Starting a Localization Project? 15 Questions to Answer Before You Begin
Does Your Call Center Need a Language Services Provider?
Listen: Video Interpreting for Pediatric Patients – Best Practices When Caring for Children
Three Good Reasons Not to Skimp on Language Services
Report: Canada Sees Its Biggest Influx of Immigrants in More than 100 Years
Which Languages Should Canadian Business Target? The Answer May Surprise You.
LanguageLine Can Help
We believe that being understood is empowering. For nearly four decades, LanguageLine has worked with healthcare organizations, government agencies, and businesses to overcome language and cultural hurdles. Please contact us so that we can learn more about you and the particular challenge you are facing.