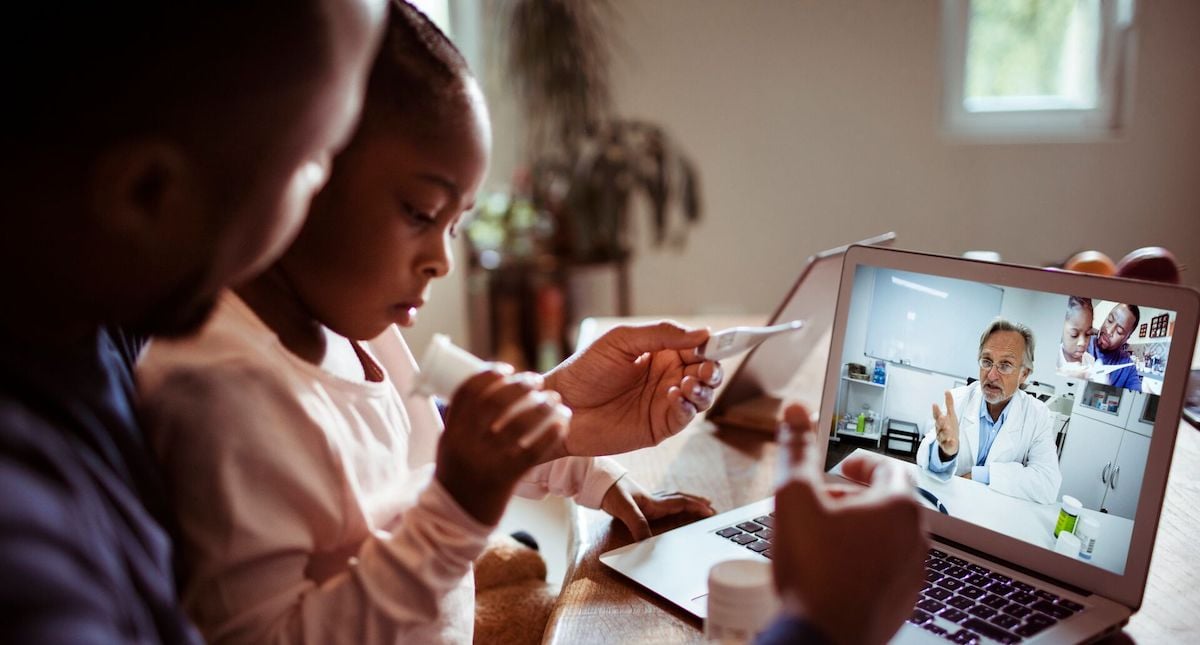 We are pleased to announce that LanguageLine Solutions can now integrate with EHR (electronic health record) systems. This stands to greatly improve both operational efficiency and healthcare equality because it makes professional medical interpretation instantly available in every hospital room, doctor's office, and community clinic that uses an EHR.
Clinicians can now invite a virtual medical interpreter directly from their EHR platform in more than 240 languages.
"Our goal is to revolutionize the language-access experience," LanguageLine President and CEO Scott W. Klein said. "Not just the interpretation session itself, but the workflows that happen before and after the session, as well. The presence of the LanguageLine app on EHR platforms creates significant time savings so that busy clinicians can focus on patient care."
Better Care for a Diverse Population
Given their now-ubiquitous access to on-demand interpretation, clinicians can provide improved care to vulnerable populations, leading to greater patient satisfaction and health outcomes.
Thousands of healthcare organizations – including 19 of North America's top 20 hospital systems --currently use LanguageLine for on-demand interpretation. Our EHR integration extends the power of the LanguageLine app to the charting application physicians use for nearly every appointment.
LanguageLine's EHR integration makes on-demand interpretation universal in treatment rooms. Clinicians who treat limited-English speakers, the Deaf, or Hard of Hearing now have on-demand access to 17,000 professional medical interpreters directly from their EHRs, which have become commonplace in nearly every health appointment.
"We heard our clients who use EHR systems when they told us that it would be ideal if they could access interpreters seamlessly through these platforms," Klein said. "This will result in better care with improved workflows for physicians."
Dramatic Operational Efficiencies and a Streamlined Process
Thanks to the integration, medical professionals can also expect to see dramatic operational efficiencies, saving highly skilled clinicians valuable time.
Healthcare staff will be able to connect with a medical interpreter in seconds, all within the system they use every day. EHR systems work with LanguageLine's API, allowing providers to have one-touch access to both a patient's medical records and an interpreter all at the same time, within the same platform.
Once the interpreting app is implemented, caregivers can invite an interpreter on-demand from within their EHR via the touch of a single button. Connections are typically made in 15 seconds or less.
Video and audio-only formats are offered and no appointment is required. Language interpretation is available in more than 240 languages, including American Sign Language (ASL). The service can be accessed 24 hours a day, seven days a week.
Sessions are encrypted and documented in the EHR, allowing for a timely, accurate record of the patient's interpretation history – streamlining a process that clinicians used to complete manually.
Interested in LanguageLine's EHR Integration?
Those interested in learning more about LanguageLine's integration with Epic should call 800-752-6096 or email customercare@languageline.com.