January 6, 2017
by Simon Yoxon-Grant
How to Spot High-Quality Language Interpreters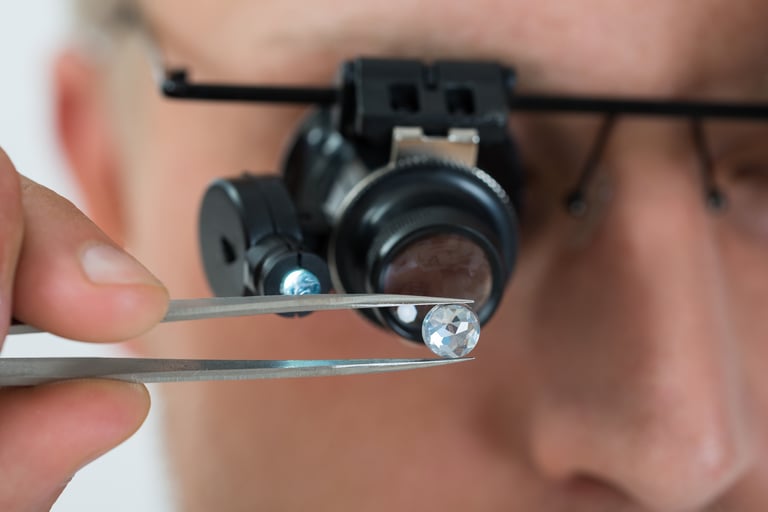 Never underestimate the power of a quality language interpreter.
Interpreters bring clarity in the midst of confusion. They diffuse tense situations and even help medical professionals save lives.
The language interpreters your organization uses become your representatives. Ensuring the quality of your interpreters is essential, whether you are training in-house staff or hiring a provider. How can you be sure that you are using a high-quality language interpreter who will represent you well?
We recommend you look for these six indicators:
Objective Qualifications
At minimum, professional interpreters should be able to show proof of having passed a language proficiency test that has been validated by a third party. The test should measure knowledge of grammar, vocabulary, and syntax, as well as other criteria. It should be graded based on an objective rating scale, such as the Interagency Language Roundtable.
Specialty Certifications
Some industries use complex terminology that interpreters need to be able to understand and explain in a way that others can easily understand.
Interpreters who work in certain industries, such as the medical field, often need special training to communicate effectively. If interpreters have passed a medical interpreter certification test, you can be confident they are knowledgeable in medical terminology, procedures, industry-specific interpreting protocol, and culture-specific medical practices.
Exceptional Communication Skills
Successful interpreters need to be more than just proficient. They must be able to listen well and recall information quickly and accurately while maintaining a natural flow of conversation. They should be friendly and approachable, with excellent customer service skills. And they need to have a solid understanding of cultural nuances and norms for the languages they speak.
A Desire to Learn and Improve
The best interpreters are always looking for ways to enhance their skills. They participate in ongoing training programs, either independently or through their employer. This includes training in best practices, industry-specific protocols, ethics, and cultural norms.
Access to an Exceptional Support System
An interpreter can improve his or her quality of work with access to standardized onboarding, training, and support resources. Interpreters who work as employees of a language services provider have access to company-sponsored training, coaching, and monitoring, while independent contractors do not. In most cases, employees are required to adhere to a predictable work schedule, while independent contractors may not.
Although contractors may be every bit as competent as employees, they may not have the advantage of an established network they can tap into when they need to resolve issues or undergo training.
Held to High Performance Standards
The standards to which interpreters are held are among the most important predictors of quality. Call monitoring, customer feedback loops and appropriate remediation processes for interpreters are all necessary quality control measures. Additionally, a commitment to ongoing training and development can improve the quality of interpreters and boost retention rates among them.
We at LanguageLine are committed to providing interpreters who meet the highest standards of quality. Each of our nearly 8,000 interpreters has been hired as an employee through a rigorous selection process that includes a language proficiency test, interpreter skills assessment, and background check. On average, we hire only one out of every 10 interpreters who apply. Those who make the cut participate in a formal onboarding program and have opportunities for continuing education.
For more on how to evaluate your options, including what questions to ask, take a look at our guide to selecting a language services provider.