September 12, 2019
by Todd Sanislow
How to Evaluate the Reliability of a Language Service Provider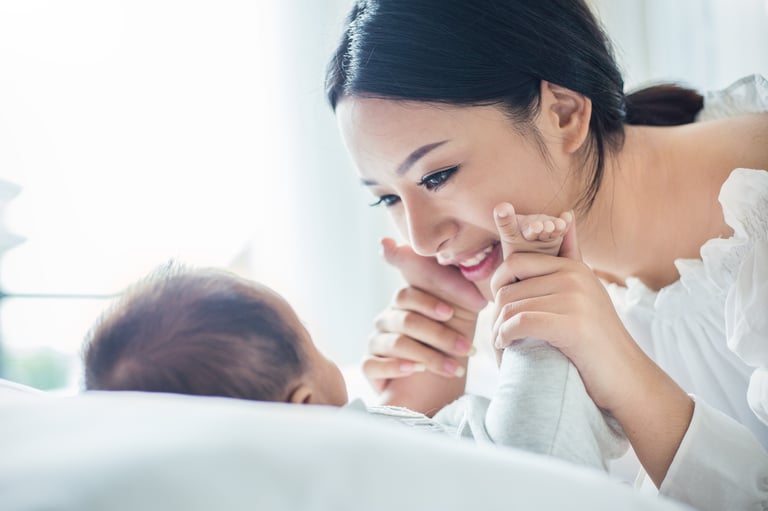 If language isn't on your mind when thinking about the future of your organization, it should be. Finding a reliable language services provider is critical to the success of your organization.
Consider this: More than 65 million U.S. residents speak a language other than English at home. Another 10 million are Deaf or Hard of Hearing. The complexity of communicating with these individuals will only increase, given that immigration is expected to account for nearly 90 percent of population growth in the U.S. over the next 40 years.
Believe it or not, the linguistic and cultural hurdles you may be facing can be turned into enormous opportunities. To accomplish this, you'll want to partner with a language services provider that has the interpretation and translation solutions necessary to take on these challenges with ease.
When trying to decide which language services provider (LSP) is right for you, the first thing to know is that not all LSPs are created equal. Much like companies within your industry, some players in the language services space are more formidable than others.
If you've ever worked with an LSP, you know that they quickly become an integral part of your operations. As with any partnership, your LSP must be reliable and stable so that you can provide language access wherever and whenever it is needed.
Evaluating the Reliability and Stability of LSPs
When selecting from competing language services providers, it is important to understand the breadth, depth, and length of experience of the companies you are considering.
The below qualifying questions will establish the criteria that will help you make your decision. Remember that this is a critical decision; for each answer, you should ask for evidence to back up their claims.
1. What products and services do you provide?
You may not need every language service available; however, best-in-class LSPs provide 360 degrees of language coverage so that they can evolve alongside you as your language needs change or grow. The most common language services available include:
On-demand audio and video interpreting over the phone or via an application on a device
On-site interpreting (scheduled)
Translation and localization
Language fluency testing and interpreter training
2. How long have you been providing audio and/or video interpretation?
LSPs with deep experience have had the opportunity to build stable processes and systems. They understand how to manage a quality interpreter workforce so that you can reliably connect to a professional interpreter in seconds.
3. How many languages are available?
The answer to this question reveals the LSP's ability to support your organization's current and future language needs. Best-in-class providers handle not only the 10 most commonly requested languages but also less-requested languages. Can they support the languages you require today and those you will require tomorrow?
4. Is your service available 24 hours a day, seven days a week, 365 days a year across all languages and platforms?
Best-in-class providers staff the most commonly requested languages 24/7/365. Less-requested languages may have varying schedules.
5. How many clients do you support? What is your overall client retention rate?
The number of clients the LSP supports and the length of time that they maintain those relationships is a good indication of their ability to effectively meet their clients' business needs.
6. Do you specialize in any particular industry? How many clients do you have in each industry?
It is important to understand the industry-specific expertise of each LSP, given that many industries (i.e., medical, finance) have specialized vocabulary, processes, procedures, and business requirements (i.e., laws and regulations). The LSP's experience supporting organizations like yours is critical to your success.
7. What is your three-year interpreting revenue trend for audio and/or video?
A revenue trend over time demonstrates success and sustainability in the marketplace.
8. What is your average daily and annual call volume for each service?
Call volume, combined with speed to access interpreters, provides insight into the LSP's ability to scale operations in a way that consistently meets service-level demands.
9. What is your position in the industry compared to other LSP providers?
CSA Research, an LSP advisory group, publishes an annual ranking of language services providers by revenue. This ranking is an indication of business health and sustainability. Nimdzi and Slator produce similar lists.
Download the Checklist
Our new Checklist for Choosing a Language Services Provider walks you through the process of evaluating which interpretation or translation service is appropriate for you. It simplifies your decision-making and makes it easy for you to compare and contrast potential providers.
This checklist lays out five critical factors to consider when selecting a language services provider and helps you rate your options.
LanguageLine would enjoy consulting with you on the interpretation or translation assistance your organization needs. Please contact us today.