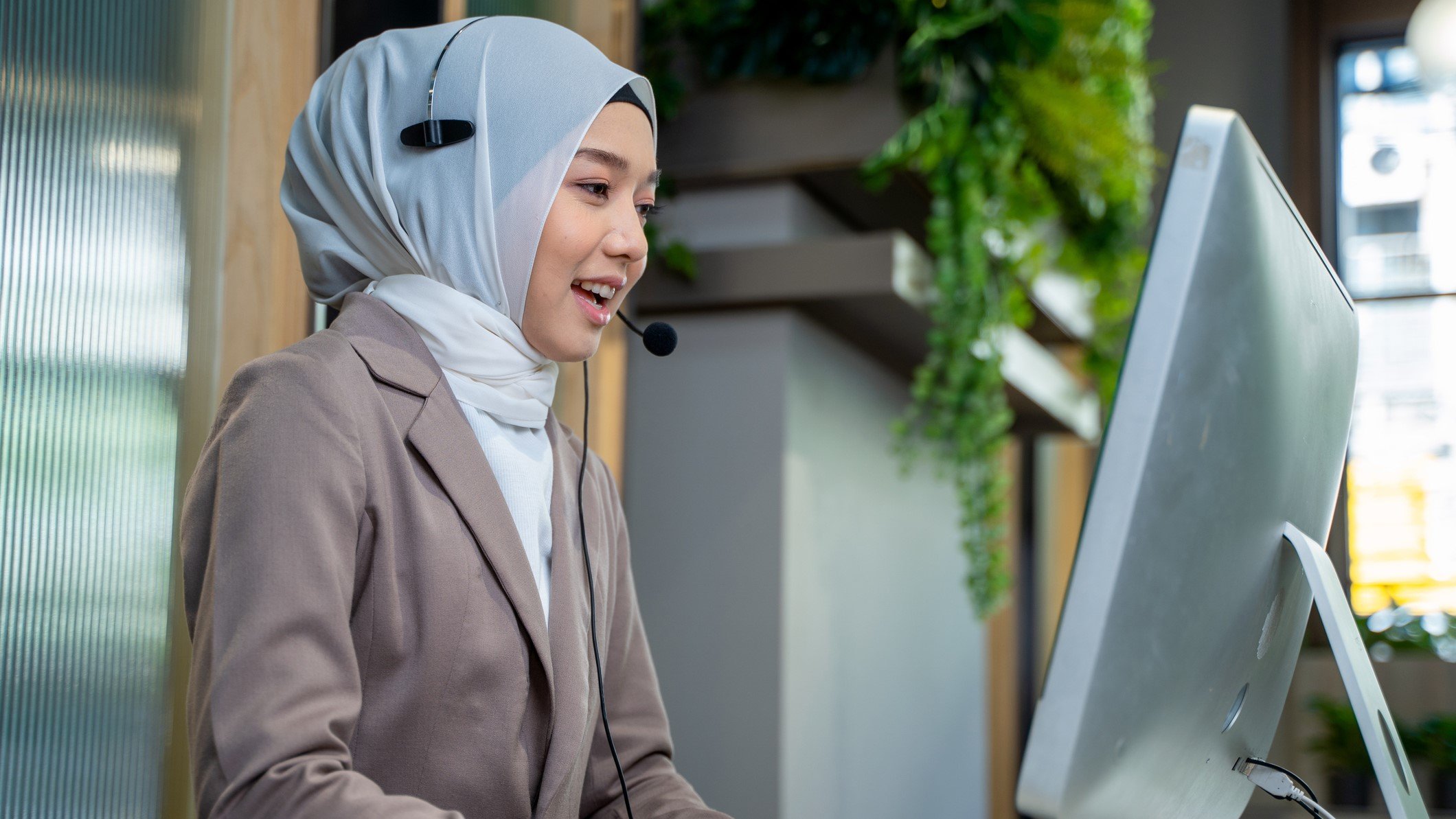 Customer experience is at the heart of any successful business engagement. In a global, multilingual economy, speaking the customers' language across multiple platforms is a great opportunity. As companies move toward omnichannel strategies, it's critical that omnichannel call centers have a trusted language access partner.
Can a contact center be omnichannel and multilingual? Absolutely.
A multilingual omnichannel contact center is a one with a customer service strategy that focuses on allowing customers—regardless of their native language, culture, or location—to connect and communicate using the medium they prefer.
A multilingual omnichannel contact center provides a seamless experience for its customers, no matter their communication method of choice or where they are in their customer journey.
Contact centers that only conduct business in English should know that adding "multilingual" can vastly improve customer service. By providing fluent language support along a variety of communication channels that marry up to one another, businesses can broaden their appeal to a much larger segment of the market.
What are the benefits of a multilingual omnichannel contact center? And how is LanguageLine uniquely suited to provide interpretation and translation solutions to omnichannel contact centers? We answer these questions below, but first let's define "omnichannel" and how it differs from contact centers of the past.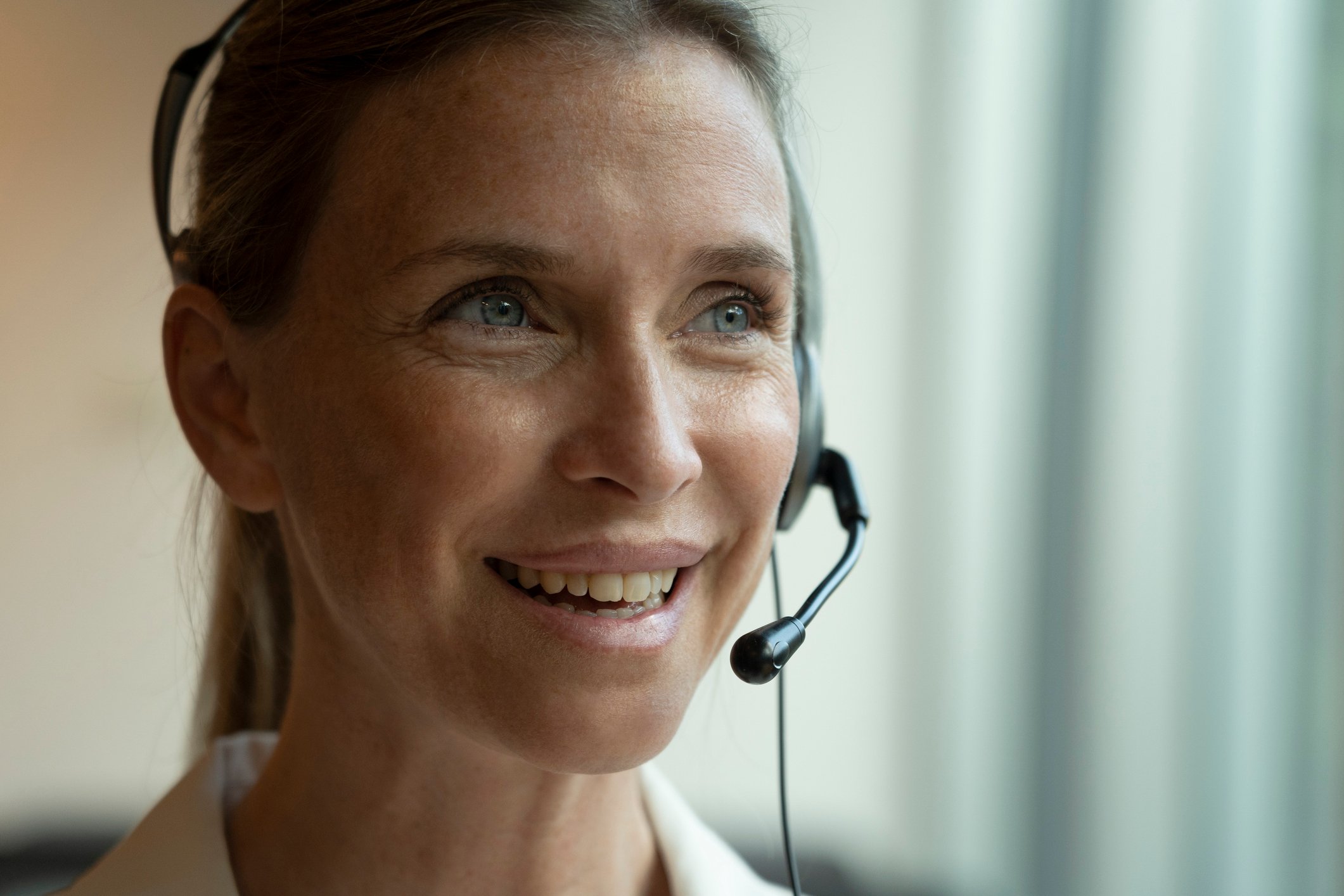 Multichannel vs. Omnichannel
Before "omnichannel" there was "multichannel." Multichannel platforms made it possible for customers and businesses to connect on numerous communication channels.
The difference is that multichannel communication is not seamless in the same way as omnichannel.
In a multichannel contact center, a customer interaction may start via an email or text. The same customer who wrote the email might later call into the customer service department. But, since the platform is multichannel and not omnichannel, the phone agent would have no access to or knowledge of any prior interactions via email, text, or any other platform.
This means the customer must repeat the same story to multiple agents, and that agents are losing time working on challenges or opportunities that may have already been resolved.
With omnichannel, business communication is streamlined by simultaneously updating all available customer service and communication channels. The entire customer experience is seamless, as is the user interface.
Streamlined and Seamless
Recent studies show that 9 out of 10 consumers want companies to provide an omnichannel communication experience. Given that 98 percent of Americans switch between multiple devices every day, this isn't surprising.
Omnichannel communication accelerates the purchasing timeline and resolution speed while eliminating customer support headaches from all sides.
An omnichannel approach means that regardless of the channel or the agent working with the customer, all previous interactions and notes are visible, as customer information is synchronized between channels in real time.
Interactions are automatically aligned across multiple channels, making it easy for agents to review the entire conversation history before assisting a customer. It also means customers can choose their preferred communication method, leading to greater customer satisfaction and a more personalized experience.
The preferred channels for omnichannel cloud contact centers include:
Web conferencing
Live website chat messaging
VoIP telephony
SMS text messaging
Social media messaging (Facebook, Instagram, Twitter, etc.)
Email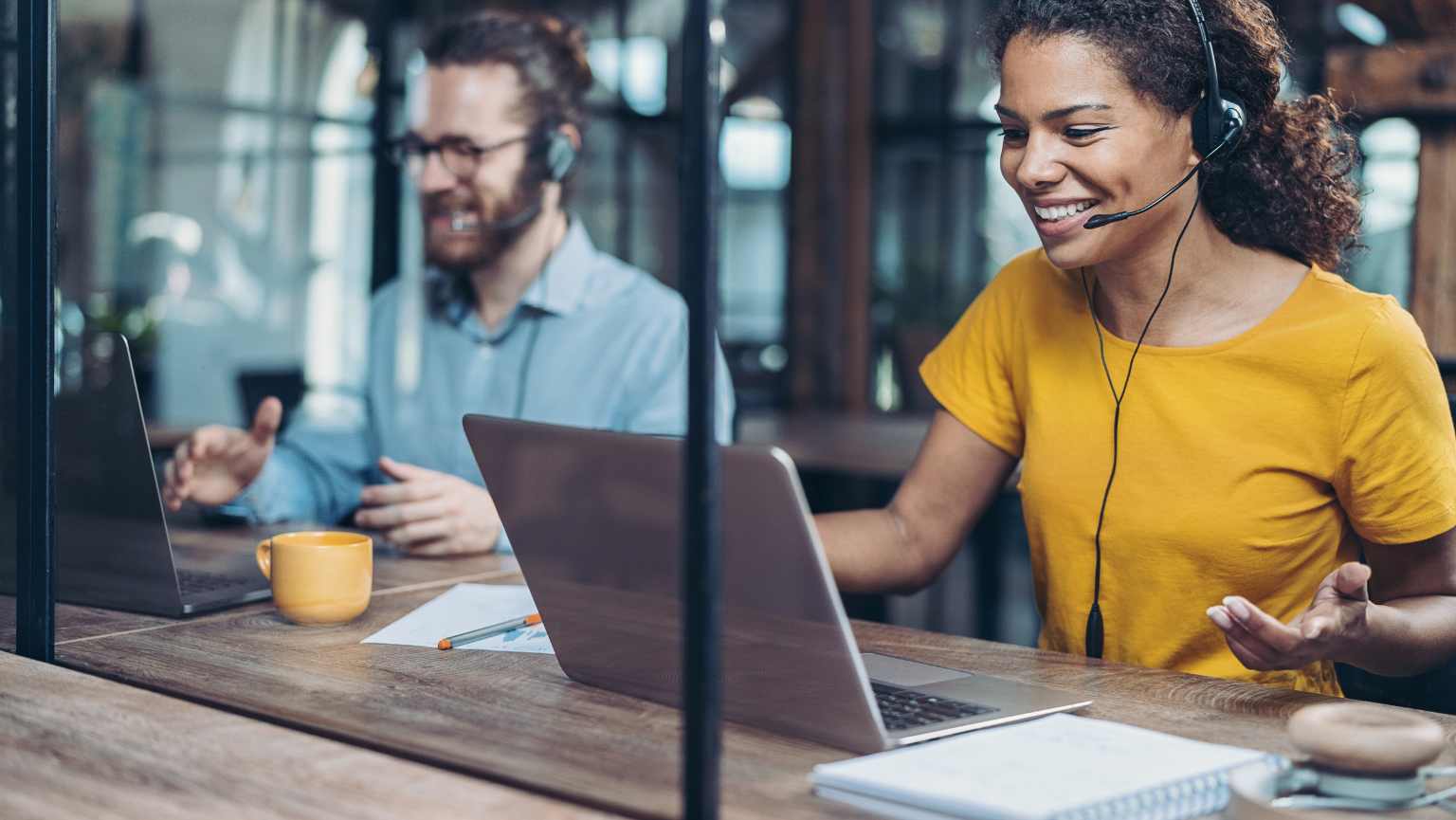 The Benefits of a Multilingual Omnichannel Approach
One in five U.S. residents speaks a language other than English at home. This amounts to more than 64 million consumers. By assisting customers in languages beyond English, your omnichannel contact center can address the needs of your entire potential audience. The benefits of a multilingual omnichannel approach include:
Increased sales

: Studies show that the vast majority of consumers

prefer to make buying decisions

in their native language. Improving your omnichannel experience for your customers can be achieved by offering language support across multiple channels that correspond with one another seamlessly. This support includes over-the-phone and video interpretation, translation of written materials, subtitling, voiceover, and more.

Decreased call time

: If you run a contact center, then likely you depend heavily on phone conversations for customer sales and support. Due to communication barriers, calls from non-English speaking customers have the potential to adversely impact contact center average handle time (AHT). You can reduce AHT and the need for callbacks by partnering with an on-demand, over-the-phone interpretation provider that is skilled in quickly overcoming language barriers.

Improved customer satisfaction

: Companies increase satisfaction when they communicate across multiple channels, whether it is responding to a customer service complaint on social media, providing a language-accessible mobile app, leveraging search engines with multilingual search engine optimization (SEO) capability, or providing multilingual phone support. Customers are more likely to return when you offer these services in their native languages.

A report from the Common Sense Advisory

found that 56 percent of consumers said that the ability to obtain information in their own language is more important than price.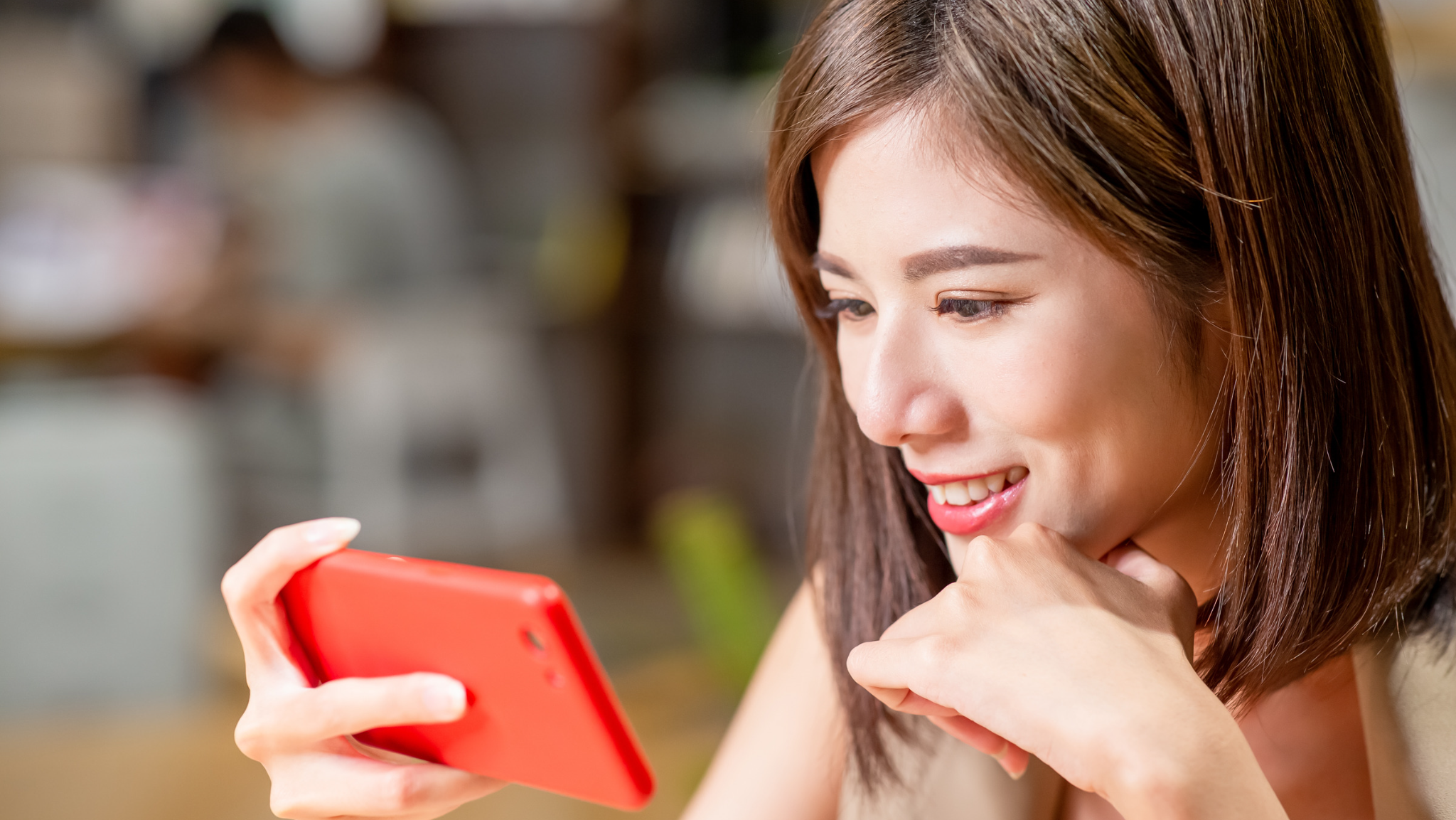 LanguageLine for Omnichannel Contact Centers
The challenge for omnichannel contact centers is that they are experts in technology, not language. This is where LanguageLine enters the picture.
LanguageLine is the unquestioned leader in on-demand language services for omnichannel contact centers, facilitating 64 million requests annually to support critical communication in more than 240 languages.
We're not only a trusted language partner over the phone—far from it. We help integrate language support across all customer touch points to reduce overall costs, improve efficiencies and enhance customer experience.
Here is an overview of the services we provide to omnichannel contact centers:
On-demand Interpreting
Contact Center Customizations. Reduce call handle time by up to 30 seconds, improve agent productivity, automate data collection, and reduce telco costs with LanguageLine's SIP integrations.
LanguageLine DirectResponse. Provide inbound callers a complete in-language experience, reduce hangups, and increase staff productivity. This is an ideal solution to support inclusion and improve outreach efforts focused on specific language communities.
LanguageLine Virtual Meetings. Connect to 20,000+ LanguageLine Certified interpreters in over 240 languages from SIP-enabled platforms to strengthen inclusion and compliance.
Language Proficiency Testing
LanguageLine Testing and Training ensures that the language skills of your bilingual staff meet the needs of your organization. Our externally validated tests can easily integrate into human-resources platforms and hiring processes. Tests are conducted over the phone and rated by experienced professionals.
LanguageLine improves communication and compliance across all customer touch points and within your organization.
Real-time chat and email support via Machine Translation
Marketing materials
In-language audio & video recordings, voiceovers, captions & subtitles
Training and eLearning
Web & mobile app localization
Help Tickets
Client Support
We ensure our clients have the tools to maximize services and manage usage to meet their business objectives.
Service Implementation. Optimize new and existing accounts with complimentary live training or self- training resources, based on your needs.
Online reporting portal. Stay informed with advanced tools and customizable reports, including real-time data visualizations.
End user support. Prepare your customer-facing staff with quick reference and language identification guides to facilitate interpreter access and customer service.
We encourage you to contact us so that we can learn more about the opportunities that reside within your omnichannel contact center.