March 1, 2017
by Bob Gallagher
How U.S. Businesses Are Reaching 25 Million Customers They Used to Ignore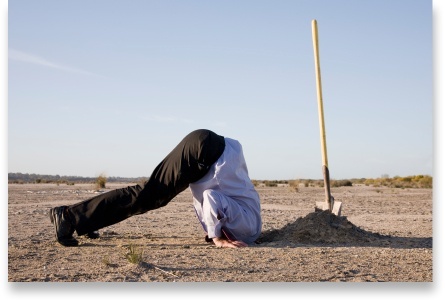 Why would any business ignore a multi-trillion-dollar market that is exponentially growing? If you are not communicating effectively with limited English-speaking customers, that is exactly what you are doing.
There are more than 25 million limited English proficient (LEP) consumers living in the United States today, constituting more than 8 percent of the country's total population. This group, which cannot communicate effectively in English, is only part of the nearly 65 million individuals in the U.S. who speak a language other than English at home.
That's right: one in five individuals living in the U.S. primarily speaks a language other than English at home. This population has nearly tripled in size since 1980, when it stood at 23.1 million. Studies also show that 80 percent of these individuals prefer to do business in their native language.
Despite its multi-trillion dollar buying power, it is entirely possible that your business is not reaching this valuable group by failing to communicate in your customers' native tongues. By providing language access services, your company can quickly go from overlooking this audience to annexing its profound economic power.
LEP Consumers Represent an Opportunity
Limited English proficiency refers to anyone above the age of 5 who reports speaking English less than "very well," as classified by the U.S. Census Bureau.
While growth of the general consumer market is projected to be flat, the LEP consumer footprint is expected to continue its exponential growth in the years to come. Taken alone, Hispanic and Asian-American populations - which collectively represent 70 percent of LEP consumers in the U.S. - are projected to increase significantly. By 2020, these Hispanic and Asian-American communities are expected to represent almost $3 trillion in buying power combined.
Consumer research about the booming Hispanic market reveals that it should be a pillar of any U.S. company's growth plan.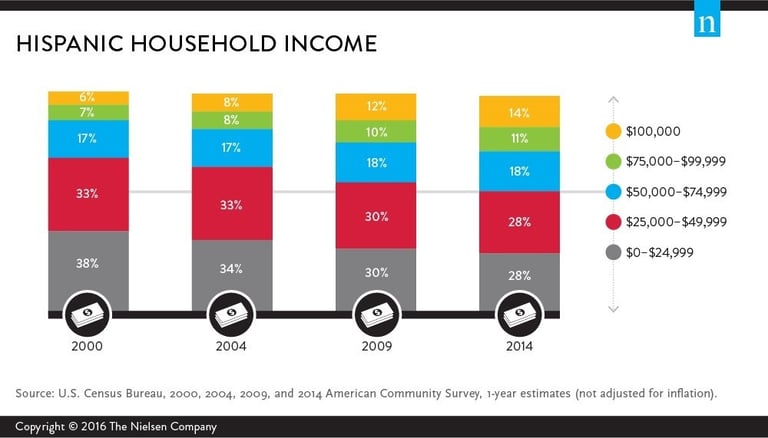 Currently representing 18 percent of the U.S. population, Hispanics are expected to comprise 24 percent of the population by 2040.
In total, 55 percent of Hispanics living in the U.S. are bilingual, while 27 percent are English-dominant and 19 percent are Spanish-dominant. Spanish is still spoken by many of the English-dominant speakers, however. According to Nielsen, "The growing importance of Spanish makes dual-language competence a benefit for marketers in mainstream America."
U.S. Hispanic buying power will reach $1.7 trillion in 2020.
What about the Asian-American market?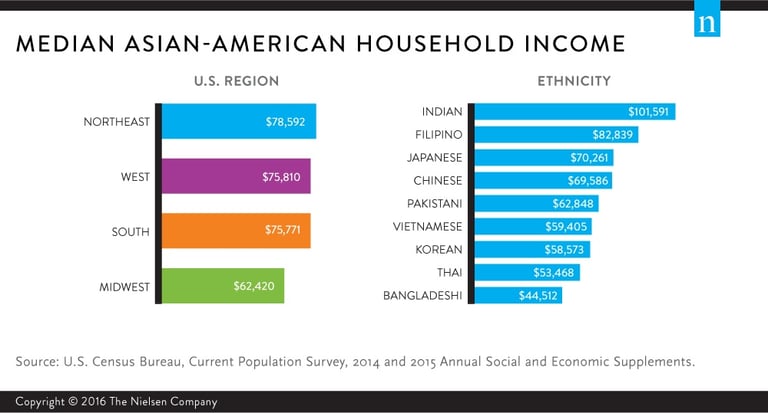 From 2009-2014, the Asian-American community grew 25 percent to 20.5 million, according to Nielsen research data. They now represent 6 percent of the American population. Asian-Americans are expected to outnumber Hispanics by 2055, according to the U.S. Census.
Asian-American buying power is currently $825 million, which is greater than the economies of all but 17 countries worldwide. Asian-American buying power is expected to increase 32 percent to $1.1 trillion – or 6.7 percent of total U.S. buying power – by 2020.
Almost 77 percent of the Asian-American population has made a purchase online this year, compared to 61 percent of the general population. And they're purchasing nearly twice the dollar amount of goods online than the national average.
This snapshot reveals some important commercial reasons why every company should be focused on adequately serving LEP consumers:
LEP communities are growing.
They have money to spend, and they enjoy spending it.
They want to do business in the language they understand.
If a business is not set up to adequately service the needs of Hispanics, Asian-Americans, or any other LEP consumers in the U.S. today, it is missing out on a tremendous opportunity.
Here are several ways that businesses are bridging the gap to LEP consumers:
In-Store Communication
To close more sales and deliver outstanding customer care, answering questions and assisting customers in their own language is more effective and productive.
One way to help improve in-store communication is video interpreting, which has seen a huge surge in retail recently. LanguageLine® InSight℠ Video Interpreting can improve face-to-face communication with added visual cues and body language. Your staff on the sales floor can access a video interpreter in seconds to ensure a thorough understanding between them and your customers.
Online Business
Your website is your storefront. Even if you also operate brick-and-mortar retail locations, your website is more often than not a customer's first introduction to your business. Speak to customers in their language. Make your translated website easy to navigate by creating a version in the language your customers are most comfortable reading. For global markets, you can take this a step further with localization that reflects terminology and cultural nuances specific to a certain market.
Customer Service and Post-Purchase Engagement
Communicating with your customer in any language is as simple as picking up a phone to access a trained interpreter in more than 240 languages, 24 hours a day, seven days a week. Phone interpreting is an affordable and simple solution for enhancing the customer experience once the purchase has been made. Call centers can easily access an interpreter by dialing an 800 number while the limited English speaker is on the line, facilitating outstanding customer care.
Considering the experience of LEP consumers at every touch point has the potential to increase sales in the short term, while also building and sustaining customer satisfaction and loyalty over time.
Bob Gallagher is an Enterprise Senior Sales Executive at LanguageLine Solutions. He manages a global portfolio with Fortune 100, Fortune 500 & FTSE 100 Index organizations.