INFOGRAPHIC: How Banks, Lenders, and Other Financial Institutions Can Reach Multicultural Consumers
Posted by Kathy Peters on May 2, 2019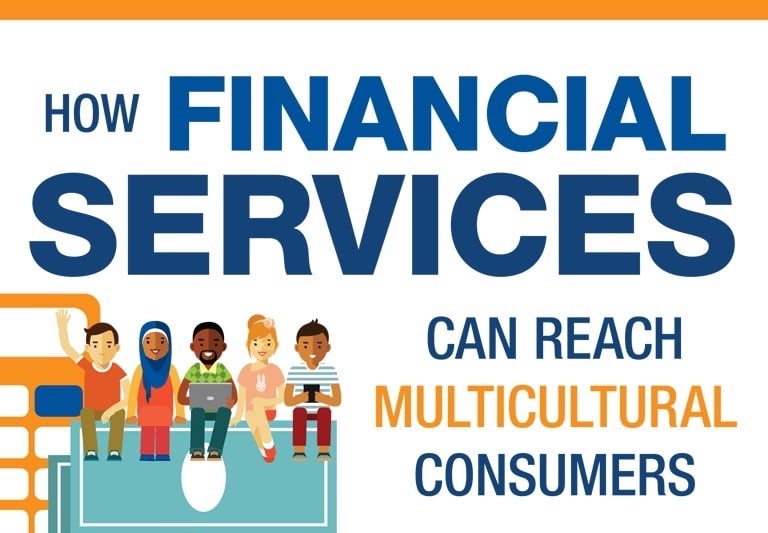 Limited English speakers have historically found it difficult to access financial products and services.
The Consumer Financial Protection Bureau indicates many of the challenges they encounter are related to language access and financial literacy.
Banks, lenders, and other institutions ignore this audience at their own peril. The potential for new revenue among multicultural consumers is significant. On average, this diverse market is younger and growing faster than the general market, which suggests growth potential for the future.
This infographic illustrates the enormous opportunities financial services organizations have to reach multicultural consumers. It also depicts how language access fits into this overall strategy.

LanguageLine Can Help
For North American "banks of the future" to succeed, they will need to nurture a customer base that is diverse linguistically, culturally, and educationally. The good news is that these challenges can be overcome with a strategic approach to language access that makes banking accessible for limited English consumers, satisfying their needs at the touch points they choose.
Our new e-book, The Future of Finance: Banking on the Massive Potential of Multicultural Consumers, explains the imperative that banks adapt to offer multilingual customer support. It details the barriers multicultural consumers often face when seeking banking and financial services and explains the ways in which banks and lenders can welcome and retain more of these consumers.