5 Ways to Reduce Hospital Readmission Rates Among Minorities
Posted by Suzy duMont-Perez on July 5, 2017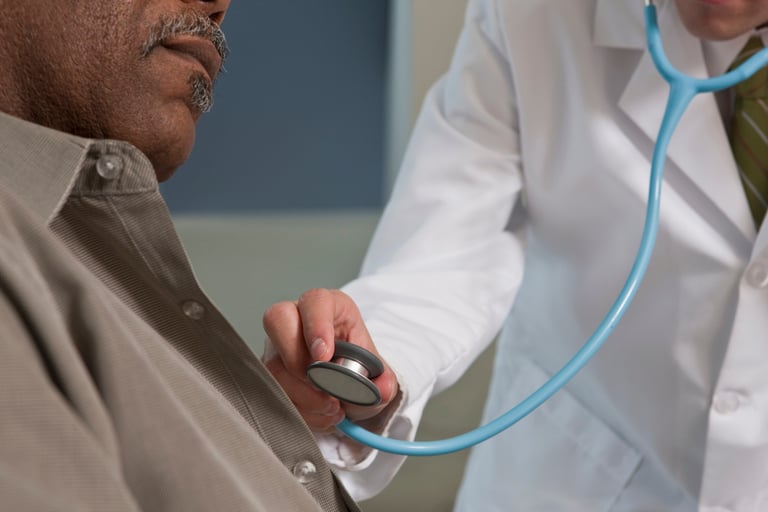 No patient wants to find himself back in a hospital gown shortly after being released. Yet hospital readmissions are all too common, often because of gaps in the transition between the hospital and their home.
Here's a look at the challenges hospitals face in reducing readmission rates—particularly among minorities—and how they can overcome them.
The Impact of Readmissions
In addition to contributing to less favorable outcomes and decreased patient satisfaction, readmissions are costly for hospitals.
Hospital readmissions within 30 days of discharge account for more than $17 billion in avoidable Medicare expenditures, according to a study published in the New England Journal of Medicine
The impact hits on both sides. Readmissions require hospitals to funnel more staff and resources away from new patients, and they can lead to reductions in government funding. In this fiscal year alone, the Centers for Medicare & Medicaid Services (CMS) reduced reimbursements by more than $500 million for 2,597 hospitals due to higher-than-expected readmission rates within 30 days of discharge.
A large percentage of these readmissions are avoidable, and hospitals have made progress in reducing them in recent years. From 2007 to 2015, risk-adjusted rates of readmission for targeted conditions (such as heart failure and pneumonia) declined from 21.5 percent to 17.8 percent, and rates for non-targeted conditions declined from 15.3 percent to 13.1 percent, according to the New England Journal of Medicine.
Unfortunately, disparities persist among racial groups. The readmission rate was 17.1 percent for non-Hispanic whites in 2013, but it was 18.2 percent for Asian and Pacific Islander patients, 20.2 percent for Hispanics and 22.9 percent for African Americans.
These disparities stem from a variety of causes, including problems that require systemic solutions, like under-resourced communities and lack of access to regular health care. Other causes, including those related to communication and relationships with health care providers, are more within the ability of individual health care institutions to address. And these factors can make a significant difference: A study published in the Harvard Business Review concluded that prioritizing communication with patients can help a hospital reduce its readmission rates by 5 percent.
Bearing that in mind, here are some ways a hospital can work to reduce readmission rates among all patients, and in particular among minorities:
1. Set the Stage for a Successful Transition
Making sure patients have access to professional medical interpretation services throughout their hospital stay can improve understanding of their diagnosis and the care they receive. That interpreter should remain involved during the discharge process to ensure effective communication of care instructions. Hospitals should also make arrangements for interpretation services during any post-hospital care the patient requires.
2. Provide Culturally and Linguistically Appropriate Educational Materials
Any patient education materials (including these six vital medical documents) should be translated into the preferred language of the patient or caregiver to ensure proper communication and meet compliance requirements. A single translation may not be appropriate for all speakers of a given language, however. Consider the patient's literacy level and adjust the translation accordingly or provide other means of communication, such as onsite or on demand phone or video remote interpretation.
3. Involve Family Members or Caregivers
Patients who are discharged to a supportive environment are less likely to be readmitted. Even if the patient does not experience barriers to communication, the family members or caregivers supporting their recovery might, so hospitals should be attentive to the communication needs of all stakeholders.
4. Simplify Complex Medical Terminology
In addition to language barriers, some patients may have limited knowledge of medical conditions or Western health care. They may also lack the basic literacy to obtain, process, and understand information in general. When preparing educational programs or materials, incorporate adult learning principles and avoid using medical jargon.
Another way to enhance understanding is to use a service that simplifies complex terms during document translation. LanguageLine offers a service known as LanguageLine® Clarity℠, which translates documents into plain language that is more easily understood. This reduces jargon and cuts down the volume of most content by 20-30 percent.
It also complies with the federal Plain Writing Act of 2010, which requires all publicly distributed government documents to use plain language.
5. Be Culturally Sensitive and Facilitate Trust
Demonstrate respect for cultural practices and beliefs that affect views on health and health care, interactions with providers, and patient self-management. Beliefs or practices that promote self-care and family or social support can be leveraged in post-hospital care. Working with professional interpreters familiar with the culture in question or creating relationships with faith and cultural organizations in the community can help to build trust between practitioners and patient's beliefs and practices.
Effective communication between patients and providers is essential to overcoming the low health literacy, mistrust, and language barriers that boost hospital readmission rates. Learn more about how LanguageLine's comprehensive language services can help hospitals reduce readmission rates and improve outcomes among diverse populations.