September 1, 2017
by Scott Brown
Hispanic Student Enrollment in U.S. Doubled Over Last 20 Years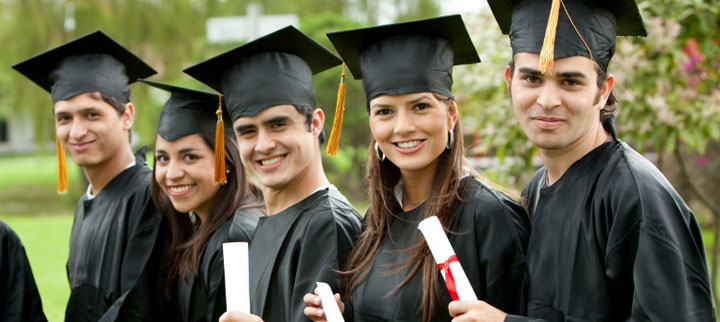 Labor Day Weekend typically signifies the end of summer and the start of a new school year. As our kids fill their backpacks, pose for first-day pictures, and board school buses, it's worth visiting a rather remarkable statistic released this week by the United States Census Bureau:
Hispanic student enrollment in U.S. schools has more than doubled in the last 20 years (1996-2016).
According to the Census Bureau, the number of Hispanic students enrolled in U.S. schools and colleges soared from 8.8 million in 1996 to 17.8 million in 2016 – a 102 percent increase.
Hispanic students now make up 22.7 percent of all people enrolled in all levels of U.S. schools, and 19.1 percent of those enrolled in college (undergraduate and graduate). Hispanic college enrollment grew 86 percent in just 10 years, up from 11.4 percent in 2006.
The increase in Hispanic enrollment coincides with a dramatic reduction in dropout rates. In 2016, just 9.9 percent of Hispanics ages 18 to 24 had not completed and were not enrolled in high school. This is only 3.5 points higher than the national average of 6.4 percent. In 1996, the Hispanic dropout rate was more than three times higher at 34.5 percent.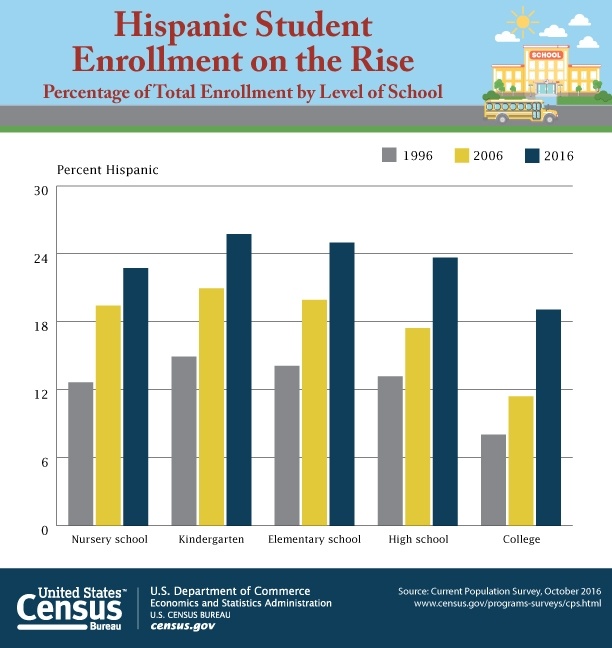 INFOGRAPHIC: How Language Access Helps Public Agencies Build Trust
A range of language abilities
There is a wide dispersion of English-language abilities among these Hispanic students.
Students who speak English "less than very well" are defined as Limited English Proficient (LEP). This term is used interchangeably with English Language Learner (ELL) in schools. Students who are ELLs participate in language assistance programs to help ensure that they attain English proficiency and meet the same academic content and achievement standards that all students are expected to meet.
The percentage of public school students in the U.S. who were ELL grew to 9.4 percent (4.6 million students) in 2014-2015, up from 9.1 percent (4.3 million students) in 2004-2005, according to the National Center for Education Statistics.
The same study said that Spanish was the home language of 3.7 million ELL students in 2014-2015, representing 71 percent of all ELL students and 7.6 percent of all public K-12 students. Arabic, Chinese, and Vietnamese were the next most common home languages (spoken by approximately 109,000, 104,000, and 85,300 students, respectively).
A 2015 study by the Migration Policy Institute reported that five states – California, Texas, Florida, New York, and Illinois – accounted for 62 percent of the ELL students enrolled in the nation's K-12 public schools. Spanish was the language most commonly spoken by ELL students in all of these states.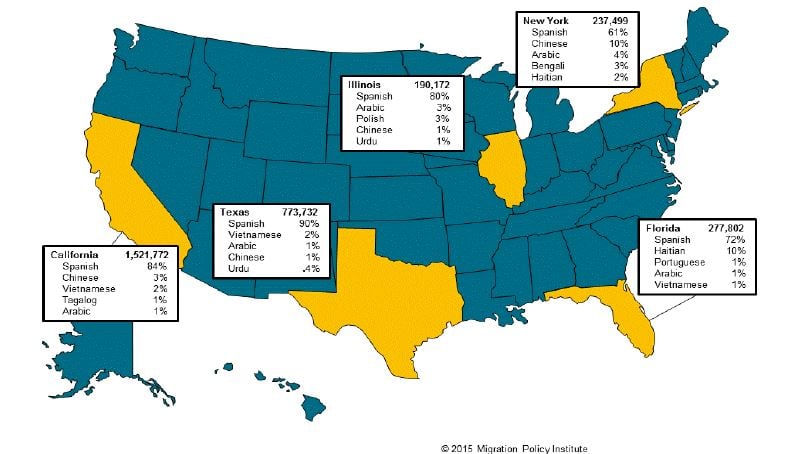 CASE STUDY: How a Veteran School Nurse Used Language Solutions to Address Shifting Student Needs
As the composition of their student bodies has changed, hundreds of school districts across North America have partnered with LanguageLine to alleviate cultural barriers. This includes communication with LEP parents, in an effort to ensure they have the same access to information about their students' education as English-speaking parents and can participate in critical decisions.
RESOURCE: Information for LEP parents and guardians, as well as for schools and school districts that communicate with them (Source: U.S. Department of Education and U.S. Department of Justice)
To learn more about how we can help your school, please contact us today.