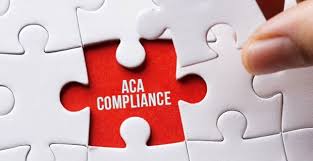 As a health care provider ensuring access to qualified interpreters for the Limited English Proficient (LEP) and the Deaf and Hard-of-Hearing is the right thing to do. Under Section 1557, it is now also the law.
As of July 18, 2016 health care entities that receive federal funding from the U.S. Department of Health and Human Services (HHS), HHS-administered programs, and Health Insurance Marketplaces and participating plans are obligated to comply with sweeping new federal language access requirements. These new standards were included in the final rule implementing Section 1557, the nondiscrimination provision of the Affordable Care Act.
Like Title VI of the Civil Rights Act of 1964, Executive Order 13166, and the Rehabilitation Act of 1973, Section 1557 requires healthcare organizations to take reasonable steps to provide meaningful access to LEP and Deaf and Hard-of-Hearing individuals. However, unlike previous requirements, Section 1557 has added specific requirements and prohibitions related to the provision of language access, with an emphasis on the use of qualified interpreters and translators.
Section 1557 Language Access Requirements Include:


Written Communication
Post a notice of individuals' rights providing information about communication assistance for LEP individuals and taglines in the top 15 languages spoken by LEP individuals in your state indicating the availability of language assistance.
Requires covered entities to utilize qualified translators.
When machine translation is used, entities are required to ensure that a qualified translator has reviewed the translation.
In instances when a communication is particularly long or complicated, covered entities may now be required to provide a written translation of the communication or an audio file for the patient to refer back to.
Interpretation
Prohibits the use of untrained staff and interpreters when providing language assistance, prohibits organizations from requiring LEPs to provide their own interpreter and prohibits the use of minor children as interpreters.
Requires that organizations utilize qualified interpreters.
Effective communication for individuals with disabilities, including access to qualified sign language interpreters.
Prohibits the use of low-quality video remote interpreting services.

Language Access Plans
Covered entities are encouraged to develop and implement a language access plan.
Organizations should be prepared to take reasonable steps to provide meaningful access to individuals beyond those who walk into, or contact that entity.
Complimentary Support to Meet the Requirements

To learn more about consumers' rights under Section 1557 of the ACA and guidance on how to meet your obligations to protect the civil rights of LEP and Deaf and Hard-of-Hearing populations, please join our complimentary educational webinar on Wednesday, November 2 at 11amPDT/2pmEDT. Click here to Register:
https://engage.vevent.com/index.jsp?eid=6451&seid=23
LanguageLine Solutions can help you comply with the ACA requirements with professional and qualified interpreting, translation and bilingual testing and training. Find your solution at www.LanguageLine.com.