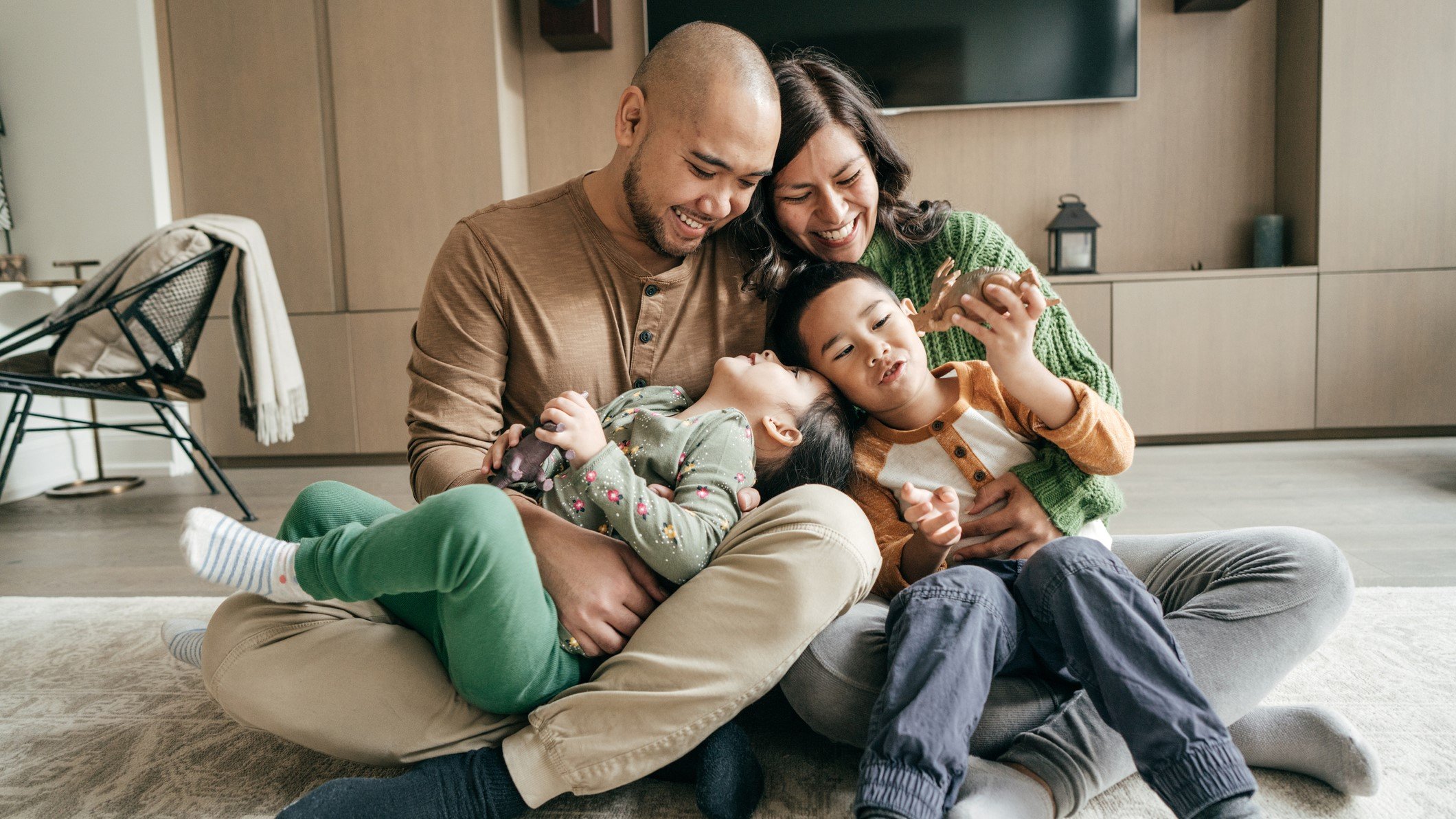 The U.S. has grown to become the second-largest Spanish-speaking country in the world, behind only Mexico. According to the U.S. Census Bureau, the Hispanic population now accounts for one in five people living in America, as it has grown 23 percent over the past decade to 62.1 million.
With purchasing power nearing $2.8 trillion, Hispanics will have a massive impact on the American economy going forward. This presents a once-in-a-generation opportunity across the insurance industry. Conning Research predicts there will be more than 30 million new Hispanic drivers hitting the roads through 2050, and the National Association of Hispanic Real Estate Professionals predicts they will be the largest group of home buyers in the country by 2030. Not to mention that Hispanics are the fastest-growing group of entrepreneurs, according to the Stanford Latino Entrepreneurship Initiative.
It is important to make clear that much of the Hispanic community in the United States speaks English well. Nonetheless, this Claritas report makes clear why for reasons of acculturation, it is important to make Spanish available to this audience.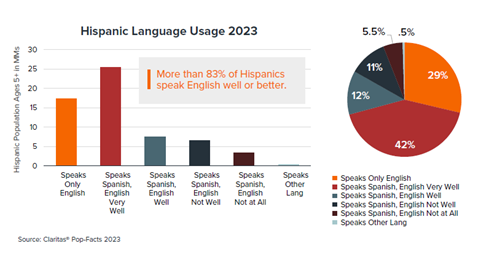 Unmet Need
Even still, the Hispanic community struggles when it comes to getting insurance despite its massive buying power, saying they have been poorly served by the existing industry. Among many challenges, Hispanic consumers say that it is difficult to find and evaluate insurance options in Spanish. They also say that a lack of linguistically and culturally adapted information online makes it necessary for them to go to brick-and-mortar brokerages, which presents a number of inconveniences.
The percentages of Hispanics who have various kinds of insurance are significantly lower than non-Hispanic whites and other minority groups:
In addition, Hispanics are much less likely to have ever met with a financial planner. According to a Hispanic Market Weekly report on the insurance industry, almost three times as many non-Hispanic whites have met with a financial advisor as Hispanics (41.4 percent compared to 15.3 percent).
A Generational Opportunity
There is a tremendous opportunity for insurance professionals up and down the value chain to better serve the Hispanic customer. Here are four important points to keep in mind:
1. Younger Customers = Longer-Term Value
Because the Hispanic consumer is younger than the general population, with a median age of 28, this younger customer base translates into a longer average lifetime as they enter their prime earning years. The trend in increasing purchasing power also reflects the increasing needs for personal insurance, from car insurance today to homeowner's insurance in the future.
This is also an opportunity to build a customer base that over-indexes on brand loyalty, as more than 50 percent of Hispanics are "likely to find a good source and stick with it," compared with just over a third of the broader market. A relationship can unlock long-term value and pay dividends over time.
2. Hispanics Are 'Super Mobile, Super Consumers'
Hispanics spend more than 24 hours a week on their phones, according to Nielsen. This is more than any other demographic group.
Mobile devices provide an unparalleled opportunity to better serve the customer by getting in front of them to present solutions.
The Hispanic community uses their phones to an unusual degree for research, entertainment, and purchasing. Using translated mobile tools and channels to reach and service this customer will grow mind share and help lower costs. Using mobile channels like social media and text messaging to reach and service our community will help lower your costs and increase chances of success.
3. Life Insurance May Be the Biggest Opportunity of All
Despite 8 in 10 Hispanic consumers saying they believe they should own life insurance, only half actually have coverage, according to the 2021 Insurance Barometer Study.
This market represents a growing opportunity for the life insurance industry, as Hispanics are aware of the needs for better coverage. A third of Hispanics (33 percent) feel they don't have enough coverage and 41 percent wish their spouse had more coverage. Four in 10 Hispanics say they wished they purchased their life insurance coverage at an earlier age.
4. Being Available in Spanish Is Non-Negotiable
Most of the Hispanic market prefers to speak Spanish. According to Pew Research, 73 percent of Hispanics ages 5 and older primarily speak Spanish in their homes. The study also says that more than half of Spanish-speaking adults living in the U.S. prefer to make purchasing decisions in Spanish, while 40 percent say they will only make high-value buying decisions if information and support are provided in their native language.
Attracting the Hispanic market means providing Spanish language materials and support, as well as translated marketing materials. It means having Spanish language support available throughout the day, as well as a multilingual contact center. And it means providing client education in Spanish. These actions will open the doors to a market that cannot be uniformly served in English.
LanguageLine Can Help
Putting the proper measures in place to find and attract Hispanic customers is an obvious choice for insurance businesses seeking future growth. Providing this under-served demographic with easy-to-access materials and fair-priced insurance is the right thing to do, while also representing a tremendous opportunity for increased customer acquisition and revenue growth.
LanguageLine has unrivaled industry experience, serving hundreds of insurance clients. These relationships often span 20 years or more. In many cases, we have become extensions of their marketing, claims, and other internal teams.
The advantages of a relationship with LanguageLine include:
A complete solution

: LanguageLine provides industry-leading solutions for

translation

,

localization

,

phone

interpretation,

video

interpretation, and

onsite

Unlike our competitors, these are in-house, core competencies.

Advanced technology

: Technology is an essential element of high-quality, cost-effective translation and interpretation solutions. LanguageLine's technology tools are second to none.

Unsurpassed quality

: The quality of our interpretation and translation leads the industry, as we search the world over to add talent to our interpretation team, which now numbers over more than 20,000 professional linguists in more than 240 languages. These interpreters go through hundreds of hours of training and are proficient in insurance concepts and terminology. LanguageLine embraces continuous process improvement, which is why we are both ISO 17100:2015-05 and

ISO 9001:2015

We measure all aspects of our performance that impact customer experience, including customer satisfaction, connect times, translation accuracy, and on-time delivery.
LanguageLine provides insurance companies with 360 degrees of language coverage, including:
Interpretation of the spoken word
On-demand over-the-phone and video in 240 languages, available 24 hours a day

Onsite, face-to-face interpreters available for in-person appointments across North America

Customized call flows to greet inbound callers

Contact-center support
Translation of the written word
Enrollment forms

Explanation of benefits

Marketing materials

Underwriting and claims

National accounts and employer-plan descriptions

Legal notifications

Agent training and online course materials
We invite you to learn more about the ways in which LanguageLine supports insurance-industry clients. We hope that you will contact us so that we can learn more about the opportunities that reside within your organization.