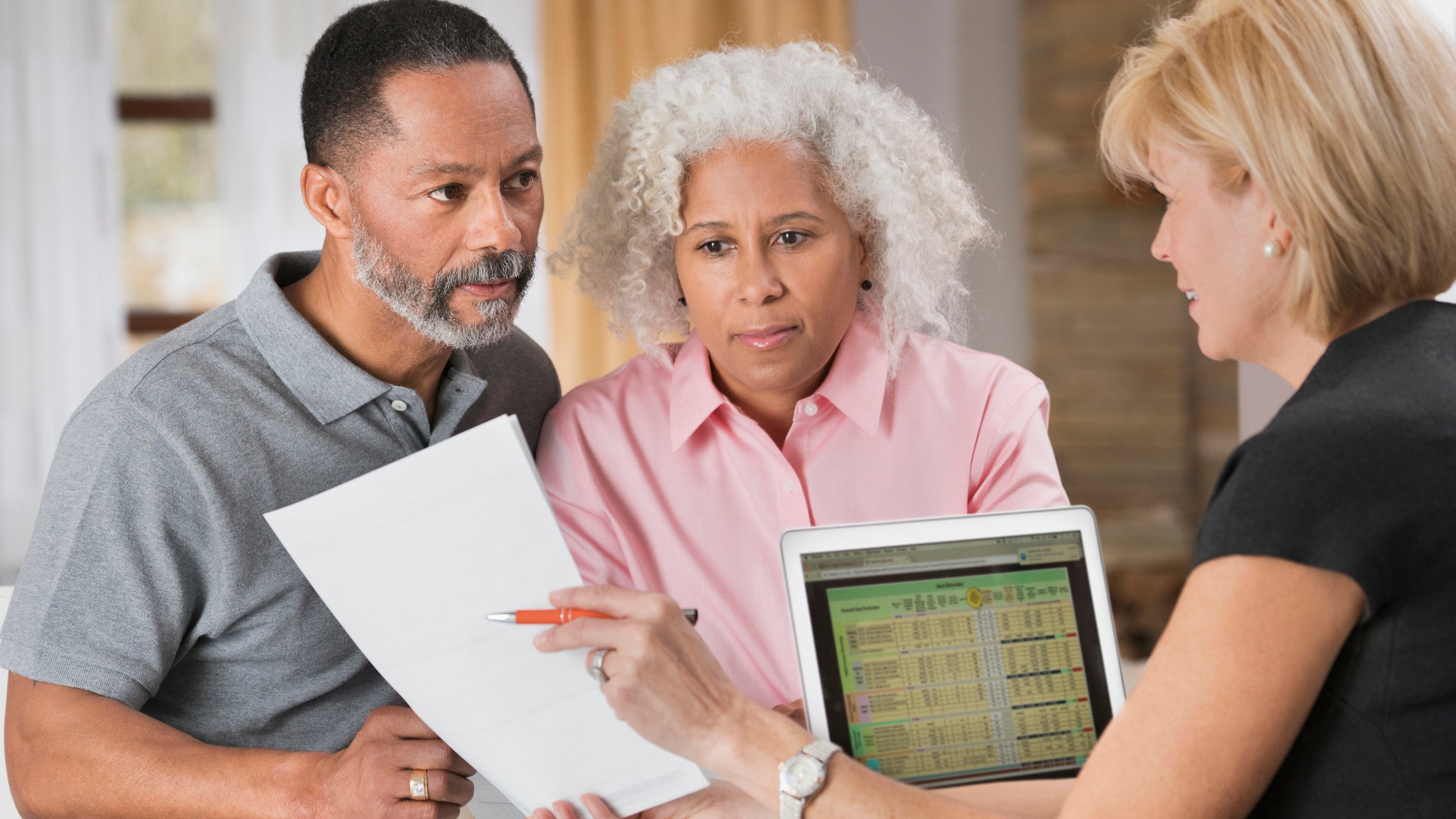 Financial inclusion is crucial for economic empowerment, yet a significant portion of the population remains unbanked. This is particularly true for minorities and non-English speakers, who face unique challenges due to language barriers and cultural differences.
Daniel Esperanza is one example. A 45-year-old construction worker from Boston, Esperanza immigrated to the United States from Mexico 20 years ago. He does not speak English very well, and he has never had a bank account.
Esperanza tried to open an account several years ago, but the bank teller did not speak Spanish, and he didn't understand the paperwork. He says he felt uncomfortable and intimidated in the office. Making things worse, Esperanza says he has also been scammed several times by people who promised to help him with his finances.
Instead, Esperanza has resorted to using high fee check-cashing services. This costs time and money.
After waiting in line to cash a check recently, Esperanza was told he would have to go to a different location that would be willing to accept a check made out to "Dan Esperanza."
"What I would never have realized was how time consuming this (process) is," Esperanza told WNBC Boston. "It's like a part-time job."
Millions of U.S. residents are like Esperanza: on the outside, looking in at the American banking system. Fortunately, by implementing targeted strategies, financial institutions can help bridge this gap and empower these underserved communities, all while expanding their addressable audience.
Nearly a Quarter of U.S. Residents Are Unbanked
According to a 2023 report by the Federal Reserve, 22% of adult U.S. residents are either unbanked or underbanked—that's 63 million people.
The 6% of Americans who are unbanked, have no bank account whatsoever and must rely on alternative financial products and services. These include payday loans, check cashing services, money orders and pawn shop loans. The 16% of Americans who are underbanked have some sort of bank account, but also rely on alternative financial products.
Minorities and non-English speakers are a disproportionate part of this market. According to the FDIC's 2021 National Survey of Unbanked and Underbanked Households, 15% of Hispanic households in the U.S. were unbanked. Among them, 49% reported a lack of English proficiency as the primary reason for not having an account.
Meanwhile, 8% of U.S. Asian households were unbanked. Among them, 25% cited language barriers as the primary reason for not having a bank account.
The percentage of unbanked households that are non-English speaking is also unusually high. In 2021, 16% of unbanked households (nearly 11 million in total) were non-English speaking.
Why Are These Communities Unbanked?
A recent study from the Roosevelt Institute interviewed English and Spanish speakers at branches in California to see whether people were able to accomplish what they needed. The study found that 37% of non-English-speaking visitors were turned away during their visit, compared to 15% for English speakers.
This points to the most significant reason why non-English speakers are unbanked.
The FDIC survey cited reasons like not being able to meet minimum balance requirements, privacy concerns, inconvenient branch locations, credit issues, and lack of appropriate documents. But by far the most significant reason for being unbanked (63%) was language and cultural barriers.
Non-English speakers said they simply did not understand the financial products or forms, nor did they feel comfortable in the branch. They also reported pervasive distrust of financial institutions within their cultures.
Why Is Being Unbanked a Significant Problem?
Living without access to traditional banking has significant costs.
Unbanked Americans are forced to pay high fees for everyday financial services like check cashing and money orders. It can cost anywhere from a few dollars to well over $10 to cash a check and up to $20 or more per money order. Additional fees arise from money transfers and prepaid cards.
For a person receiving biweekly paychecks and paying at least two monthly bills with a money order, this could add up to nearly $750 in fees each year.
Accessing credit is especially challenging for unbanked individuals. Non-bank credit including "Buy Here, Pay Here" (BHPH) and payday loans charge outrageously high interest fees. Rates on BHPH loans can run as high as 20%, and payday loans can charge the equivalent of 400% in interest.
Opportunity for Financial Institutions
The non-English speaking unbanked population is massive—and massively underserved. It represents a significant opportunity for financial institutions, which typically must innovate, create new products, and open more locations to grow revenue. The first step is acknowledging the unique challenges faced by this audience and addressing their needs:
Language Access and Outreach: Offering multilingual services and tailored outreach programs is vital. Research indicates that 70% of non-English speakers prefer to do business in their native language. By providing translated materials, websites, and signage, banks can anticipate their needs.
Simplified Account Opening: Research shows that 52% of non-English speakers find the account opening process confusing or difficult due to language-related challenges. Simplifying document requirements and providing language assistance during the application process is helpful to non-English speakers.
Financial Education and Literacy: A recent study says only 28% of non-English speakers have received financial education in their native language. Programs can focus on teaching basic concepts, such as budgeting, saving, and managing debt, in a culturally sensitive and linguistically appropriate manner.
Accessible Banking Products: Research shows that 45% of non-English speakers find it difficult to access affordable banking services. Offering low-cost or no-fee accounts, eliminating minimum balance requirements, and providing affordable remittance options are a step forward.
Collaboration with Community Organizations: Partnering with local community organizations that serve non-English speakers creates a mutually beneficial relationship. Joint initiatives and outreach programs can be implemented to provide targeted support.
LanguageLine Can Help
LanguageLine partners with 19 of the top 20 banks in North America. We are uniquely equipped to assist you in reaching non-English speakers who are unbanked.
We provide a variety of language services to financial institutions, including:
Interpreting: We deliver on-demand access to 23,000 professional interpreters in more than 240 languages. This service is available 24 hours a day, seven days a week, in both video and audio-only formats. The LanguageLine app allows for mobile interpreting, and we are also compatible with all significant virtual meeting platforms. And our OnSite interpreters are able to come to your offices for in-person conversations.
Multilingual Contact Center Support: We offer multilingual contact center solutions, enabling financial institutions to provide ongoing remote customer support in multiple languages after accounts are opened, to build closer relationships.
Translation: We provide translation of financial documents, such as application forms, contracts, marketing materials, and training manuals, as well as all digital media. LanguageLine Clarity can also provide plain English translation that helps simplify otherwise complex subjects.
Testing and Training: We deliver testing and training customized for bilingual staff at financial institutions. We also provide eLearning translation for employees receiving education remotely.
Leveraging our expertise allows your institution to foster trust and inclusivity with the unbanked market. We invite you to contact us so that we can better understand the opportunities that lie within your organization.