February 23, 2018
by The LanguageLine Solutions Team
Does Your Interpreter Training Program Have These Essentials?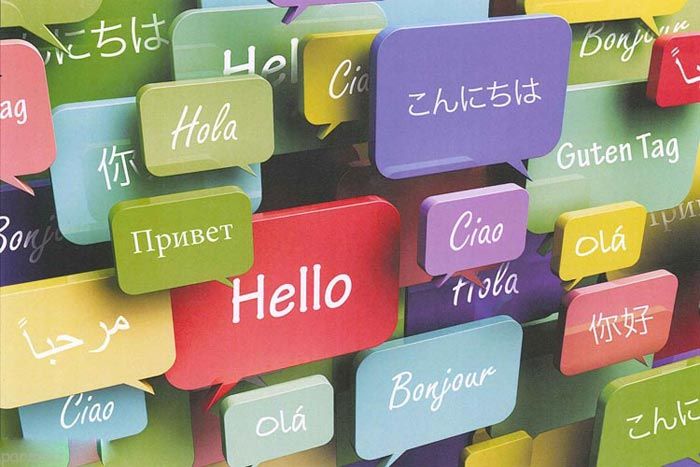 Whether you have bilingual employees or use interpreters in your contact center, they are an extension of your organization—for better or for worse.
How confident are you that they are communicating clearly to your customers?
There are only two ways to know for sure: Be fluent in multiple languages yourself, or ensure your in-house interpreters have been tested and properly trained.
Whether you have an interpreter training program in place now or are looking to implement one, be sure it includes these five essential elements.
5 Essentials Of A Quality Interpreter Training Program
1. Skills Testing
No interpreter training program will be effective unless you're starting with a proficient staff. If you're hiring new employees, be sure they have passed a comprehensive language proficiency test that has been validated by a third party. It should test for knowledge of grammar, vocabulary, and syntax in the target language.
For employees already on staff, skills testing provides written proof of competence and and can also justify pay increases among bilingual employees.
2. Training in Interpreting Skills
Fluency in the target language is an important prerequisite, but it's only the first step to becoming a full-fledged language interpreter. Interpreters also need to be trained in interpreting skills and techniques. Training in the fundamentals of interpreting should include attentive listening, role playing, dual tasking, memory development and note-taking.
3. Ethics Training
A professional interpreter is expected to follow a certain code of conduct. That includes being impartial, maintaining confidentiality, and being respectful of cultural sensitivities. While some of these principles may seem like common sense, you can't assume all your bilingual employees are following them unless they've participated in a consistent training process.
4. Industry-Specific Terminology
Some industries have complex, specialized terminology that warrants additional training, such as medical interpreter certification or court interpreter certification.
If you have bilingual employees who are used as interpreters at a hospital, law firm or another industry with complex terminology, it's worthwhile to invest in a specialized interpreter training program for them.
5. Role-Playing
Most of us learn best by doing. That's why any effective interpreter training program will include role-playing scenarios. Interpreters should have the opportunity to practice responding to situations that are likely to arise during a call, including communicating compassionately with a caller who is upset or angry.
Interpreter Training Programs That Empower Your Staff
As the industry leader in interpreting testing and training, LanguageLine Solutions conducts thousands of proficiency tests and interpreter training programs each year.
Our proficiency testing includes industry-specific certifications, including medical interpreter certification and court interpreter certification.
We also offer rigorous interpreter training programs through LanguageLine Academy, including a six-hour Fundamentals of Interpreting course and a 40-hour Advanced Medical Training course. These programs are available online, in person and over the phone, making them affordable and accessible to your team no matter where they are located.
Investing in interpreter training empowers your staff, enhances customer service and strengthens your organization's reputation. Learn more about our interpreter testing and training programs.