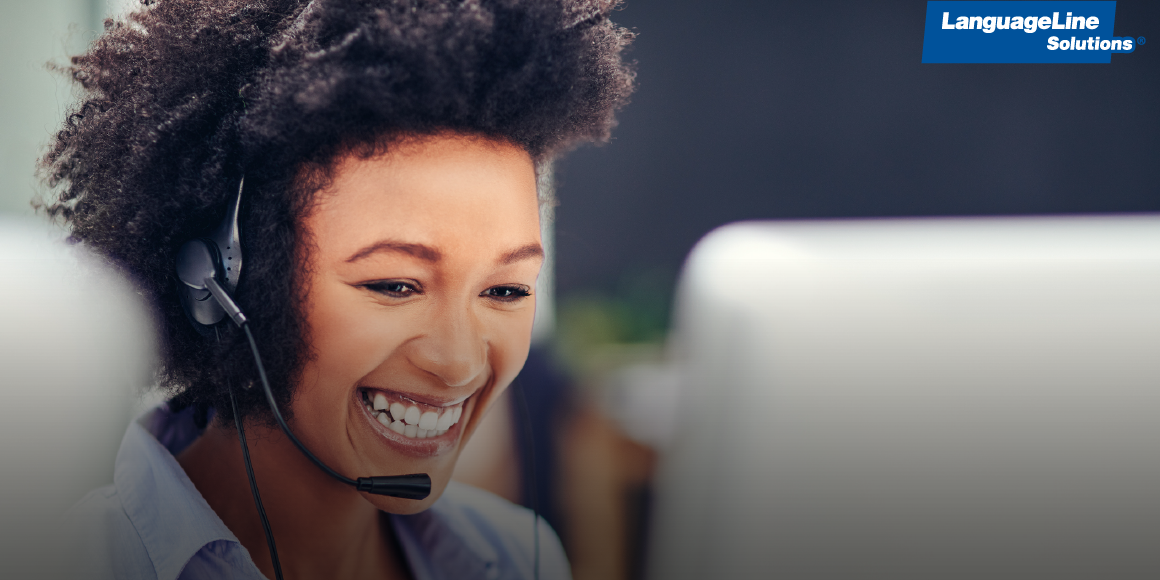 Imagine you speak limited English. You've recently gone through surgery. The in-language experience at the hospital was excellent, as you were provided with interpretation at every point from registration to discharge. You return home feeling confident in your prognosis.
Unfortunately, you soon experience swelling and discomfort. The medication that should help you manage isn't doing the job. Something doesn't feel right. Scared, you call the hospital in hopes of reaching your physician.
"Hello. How may I help you?" the operator asks in English.
What follows is a strained attempt to communicate. You are transferred from department to department without success. The longer it goes, the further you feel from getting your desired result.
Overwhelmed, intimidated, and frustrated, you hang up and suffer in silence.
Beyond the Moment of Truth
Healthcare providers often deliver an excellent in-language experience at the "moment of truth" – the point when the limited English patient and the physician meet in the exam room. They may even succeed at providing a positive experience at registration and discharge.
But what happens when the limited English patient returns home and must connect with a caregiver by phone?
CASE STUDY: DC Metropolitan Police Launches Multilingual Phone Tree
The same might be said of businesses, government agencies, schools, and other organizations. They may be focused on providing an excellent multilingual experience at the moment of truth, but there is a gap when it comes to accepting inbound calls.
Regrettably, the phone experience that limited English speakers have once they leave the moment of truth is often severely lacking, as the "pre- and post-" portions of the journey are left incomplete when it comes to language assistance. This frequently results in a large number of hang-ups.
A language-assistance gap for inbound calls has an adverse effect on all concerned. The limited English person is left with incomplete information, which could be life-altering; meanwhile, the organization experiences lost productivity, prolonged call times, and customer dissatisfaction.
Innovative Solutions
Fortunately, there is a state-of-the-art solution that can help organizations solve their hang-up problem. These are customized call flows designed to provide consistent support for inbound calls.
Customized call flows – also known as multilingual phone trees – allow the limited English caller to be greeted in their own language and then paired with an interpreter before the provider's phone even rings. This results in a seamless in-language experience for the limited English caller from one end of the call to the other.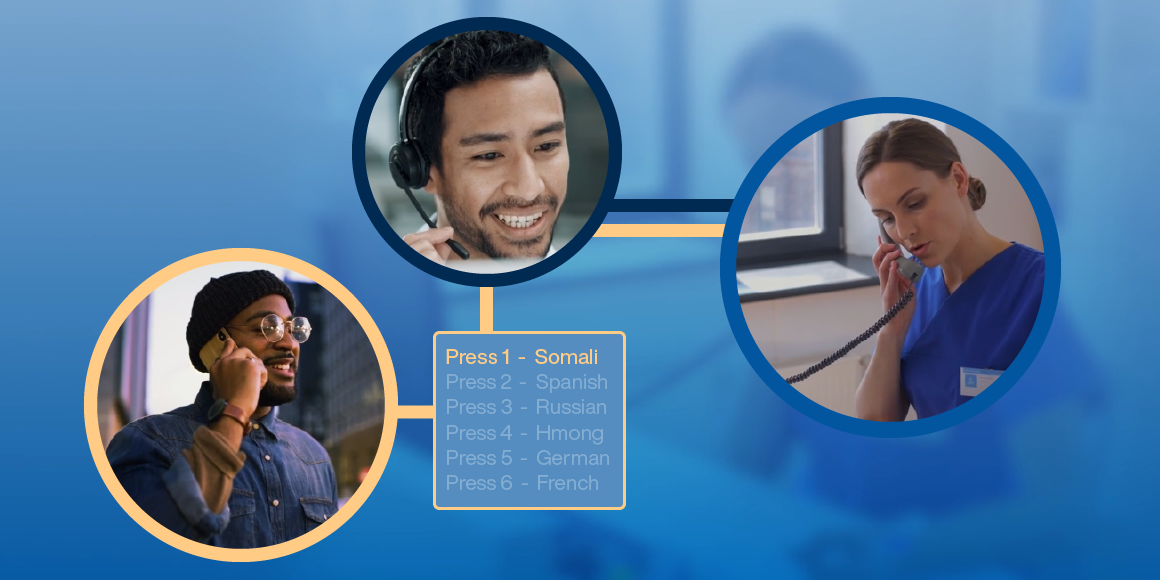 Multilingual Phone Trees
A typical call flow involves a limited English caller dialing a main number, then listening to a menu of options, as well as a prompt to hold for the next available operator. All of this takes place in English. The limited English caller must either guess at the correct menu option or try to explain their needs to an English-speaking operator.
LEARN MORE: How Multilingual Phone Trees Increase Community Engagement
People often hang up as soon as they hear an English speaker rather than go through a phone maze that is likely to be daunting and unsatisfying.
In an effort to untie this language knot, modern organizations are implementing multilingual phone trees. Inventive and affordable, these solutions empower limited English patients to contact the provider with a qualified interpreter already on the line.
At LanguageLine®, we call these multilingual phone trees DirectResponseSM.
With DirectResponse, the limited English speaker calls a general number and is welcomed with a menu of available languages. After choosing the one that applies and hearing a friendly in-language greeting, they are connected to an interpreter in their language. The interpreter and the limited English caller then connect with the organization's representative.
An interpreter remains on the call the entire time, which has been shown to dramatically reduce hang-ups and increase satisfaction. For the caller, the journey is simplified, and frustration is eliminated. Hang-ups and lengthy call-handle times become largely a thing of the past.
LanguageLine Can Help
LanguageLine is eager to help you provide a seamless in-language patient journey for limitedEnglish speakers. Please contact us to learn more about how you and the audience you serve can benefit from DirectResponse.