August 10, 2017
by Scott Brown
Case Study: Nurse Uses Language Solutions to Address Student Needs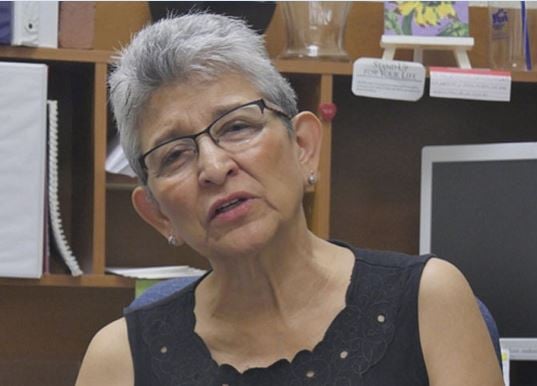 Alexandria, VA, has a growing populace that is increasingly diverse. Retiring school nurse Olga Wright had a front row seat for the changes over the course of her 40-year career, during which she says she "never experienced a boring day."
Located on the Potomac River, just south of Washington, D.C., Alexandria is famous for its well-preserved 18th and 19th century buildings. Founding Fathers famously dined there as they charted the course of American history. As the Federal government has grown in scope, so has Alexandria, which saw its population increase 11.3 percent between 2010 and 2016.
Today more than a quarter of the city's 156,000 residents are foreign born. In 2015, more than 4,000 students in Arlington Public Schools were considered limited English proficient (LEP), according to the Virginia Department of Education. That same year, 27 percent of Arlington's students were considered English Language Learners (ELL), meaning they were unable to communicate fluently or effectively in English and frequently required specialized education.
As her school community underwent a demographic shift, Wright had to change the way she operated, often taking advantage of language access solutions to better communicate with students and their families.
"I had a little boy with glasses who had very bad vision in one eye," Wright told the Alexandria Gazette. "He wasn't wearing his glasses. I had to get an interpreter to explain to his parents how important it was. It is my responsibility to know that I have conveyed the same importance to the parents. It helped. He started wearing his glasses."
With the district's changing demographics, Wright, who finished her career at Samuel W. Tucker Elementary, said more students required help at school.
"When I first started … in 1977 there was only one Spanish speaking family," Wright said. "Now we have 26 or so languages in our school from all over the world. This means that we have interpreters for parent-teacher conferences. And we have a language line that I can use, for instance, to explain to parents in Arabic or another language that their child has a toothache."
Asked what advice she would give to a new nurse today, Wright simply said, "It is important to listen to children."
Olga Wright Photo Credit: Alexandria Gazette