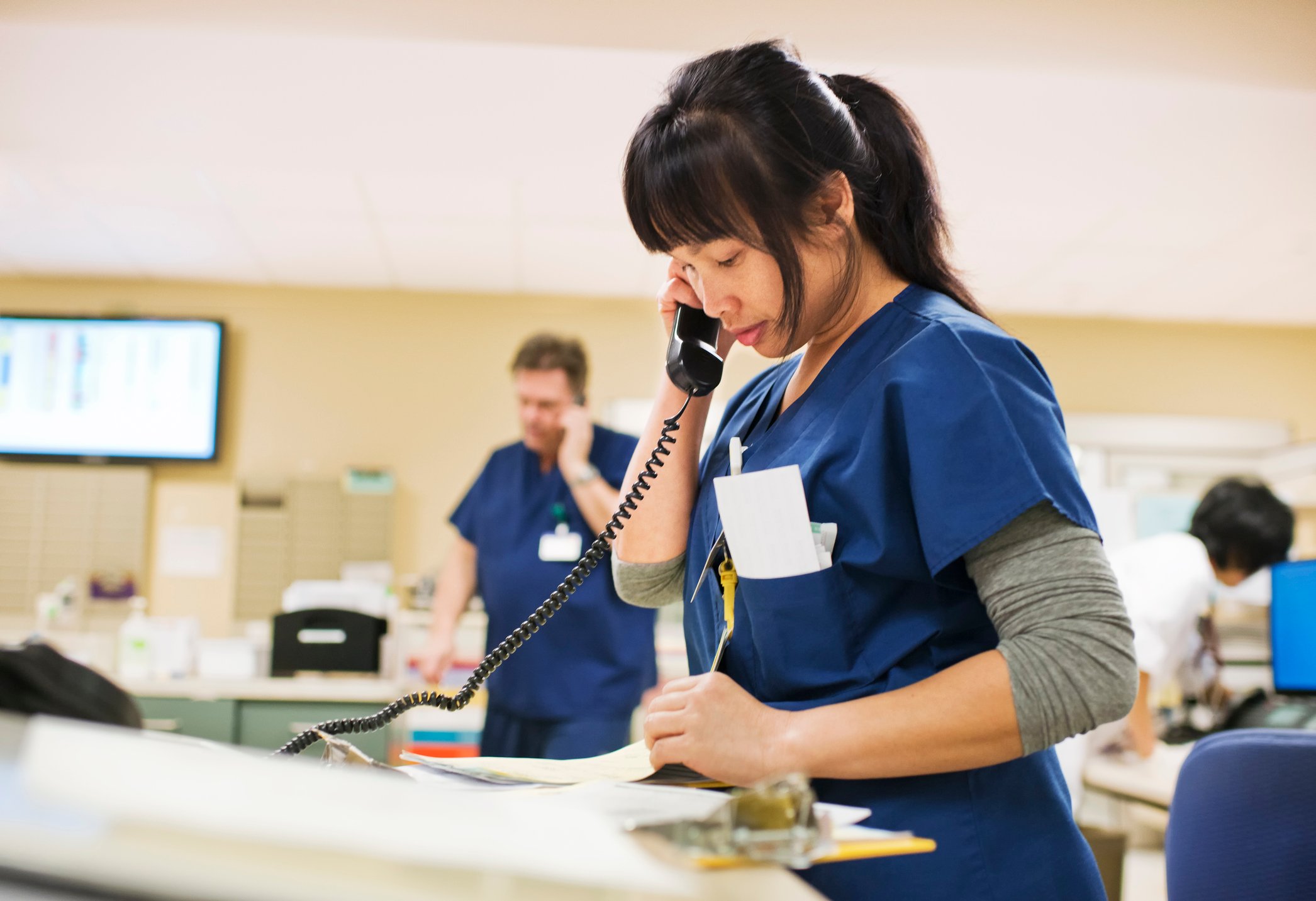 A new trial to help bridge any language barrier between patients and emergency department medical staff has been unveiled at Peterborough City Hospital.
The remote interpreting service from LanguageLine Solutions is being run as a four-week trial to provide additional support for medical staff in communicating effectively with non-English speaking patients. It is also an innovative way of helping to reduce waiting times.
While North West Anglia NHS Foundation Trust has access to a team of in-person interpreters, it is hoped that, if successful, the trial may lead to devices becoming a permanent supplement to its interpreting services.
READ THE FULL STORY: Peterborough Today
Alex Papp, the Trust's linguistic and interpretation service coordinator, said: "The (LanguageLine Rolling Carts) are essentially trolleys on wheels with a securely encased iPad offering the LanguageLine (interpreting) app.
"By offering increased mobility and the single interpreting functionality, we believe these devices will be extremely useful for medical staff that need support with communicating effectively with non-English speaking patients.
"We have selected the Emergency Department as the ideal location to launch the trial due to the increased patient (load and) time restrictions."
Papp added: "Our emergency department is already a prolific user of remote interpreting services in the Trust. We believe these additional devices will significantly improve access to an interpreter, when required, and help reduce waiting times."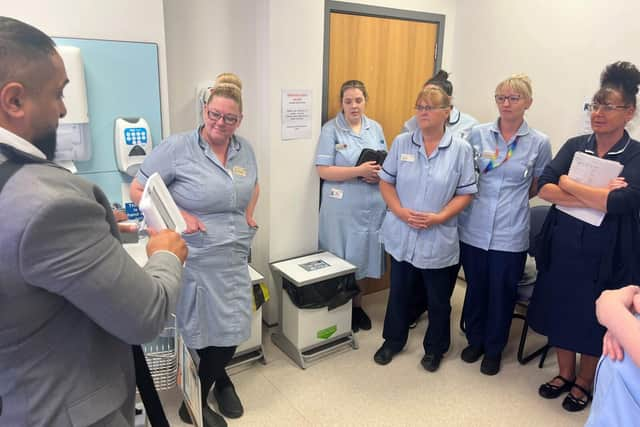 Staff from the Peterborough City Hospital's Emergency Department and colleagues from Hinchingbrooke Hospital in Huntingdon recently received training and live demonstrations on how to effectively use the LanguageLine app and LanguageLine Rolling Cart
A total of four devices will be trialed; two located in the emergency department, one in the antenatal clinic at Peterborough City Hospital, and one in the emergency department at Hinchingbrooke Hospital.
In 2022, the Trust utilized remote interpreting, totalling 2,397 calls at Peterborough City Hospital's Emergency Department, and 202 calls for Hinchingbrooke Emergency Department during the same period of time.
Maria Finch, head of patient experience at NWAngliaFT – which runs Peterborough City and Hinchingbrooke hospitals – added: "The Trust recognises that communication and language is important to providing optimal patient care.
"For patients with limited command of the English language, staff understand how a medical interpreter can enhance communication between them and the patient. The LanguageLine app and rolling cart is another 'on demand' support tool that can be used to facilitate interactions; verbal and nonverbal with patients.
"All our patients have the right to be heard and make decisions on their care and English proficiency or communication challenges should not be a barrier."
About LanguageLine Video Interpreting
Imagine waking up in a hospital where you don't speak the same language as your caregivers. You're sick, you're scared, and you're alone. Then someone brings in a tablet or smartphone, presses a button, and up comes someone who looks you in the eye and speaks your language. Through this interpreter, your doctors and nurses are suddenly able to understand not just what you say, but what you mean.
With LanguageLine Video Interpreting, get the benefit of visual cues and facial expressions to build trust, reduce misunderstandings, and improve customer or patient experience in the moment of need. In seconds, connect your team to our professionals to ensure accurate, meaning-for-meaning interpreting in 40-plus languages, including American Sign Language (ASL) and British Sign Language (BSL).
LanguageLine Video Interpreting is a reliably fast, professional service. Individuals and organizations around the world use LanguageLine Video Interpreting to build trusting long-lasting relationships with the limited English proficient (LEP) and Deaf or Hard of Hearing (DHH) communities they serve, including:
Hospital staff

First responders

Police officers

Legal teams

Utility technicians

Financial consultants

Educators, students, and parents
About the LanguageLine Rolling Cart
Built to move easily through busy environments, the LanguageLine Rolling Cart is designed to enhance on-demand interpreting sessions and increase staff efficiency. It features our TrueSound audio-amplification enclosure, which enhances an iPad's volume without wires, batteries, or charging. Our rolling carts can be purchased individually or in bulk. Contact your dedicated Account Executive for more information.