May 9, 2018
by The LanguageLine Solutions Team
Colorado Medical Center Uses Grant to Purchase Interpreter on Wheels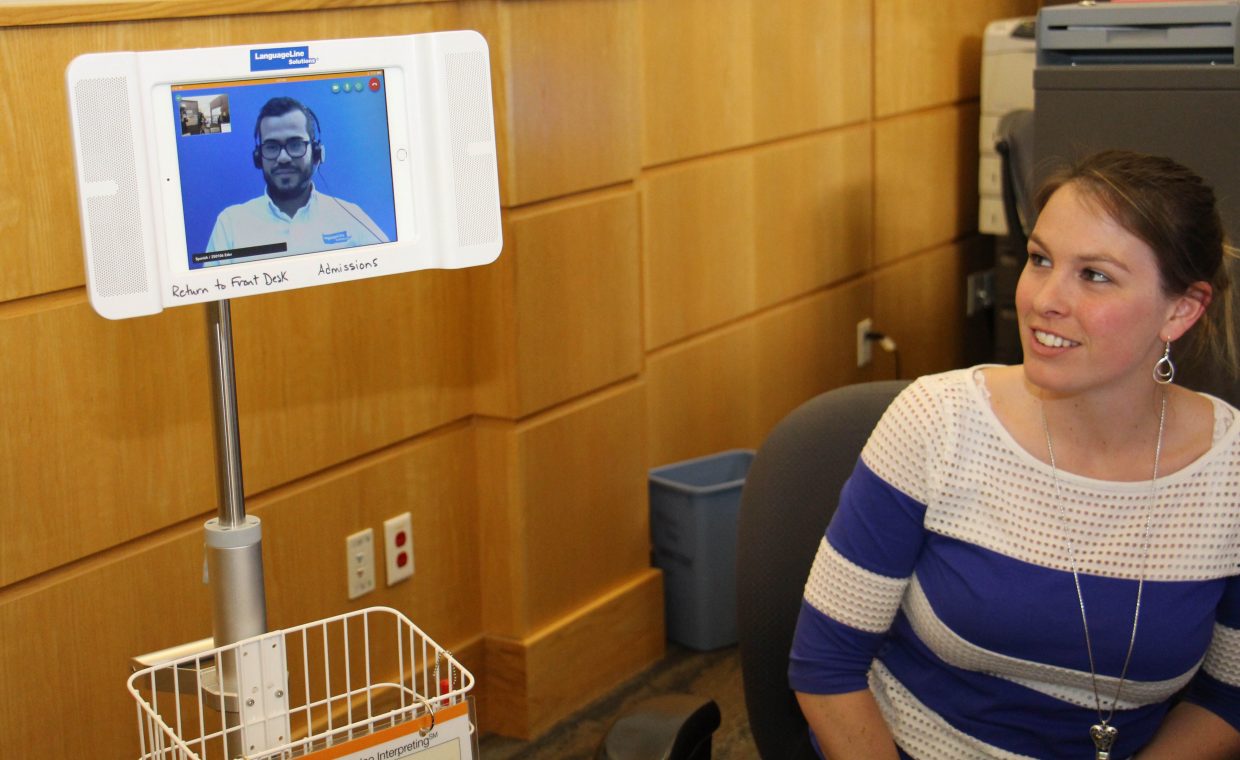 Yampa Valley Medical Center (YVMC) in Steamboat Springs, CO, is a 39-bed acute-care hospital that provides sophisticated medical services to more than 51,000 outpatients annually. Nestled in the Rocky Mountains, the region is a popular vacation destination, which adds to the challenge of serving the rural area's diverse language needs.
"We have 16 different languages used in 2017 at the hospital," said Erica Gallagher, manager of language services at Yampa Valley Medical Center. "Our highest frequency languages are Spanish, Vietnamese, and Mandarin.
"When you first encounter someone that speaks a language other than the one you speak, you may feel like you can communicate decently, and that's OK. But the more you have experience with it, you come to realize that, even if one word is misinterpreted, the outcome could be fatal or at the very least, have really negative consequences for the patient."
YVMC has two full-time interpreters, as well as four others who serve on an on-call basis. When these interpreters are not available, or when there is a language need that falls out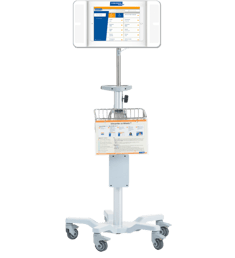 side their expertise, the hospital turns to its Interpreter on Wheels, LanguageLine's rolling station that provides on-demand, one-touch access to professional interpretation in more than 240 spoken languages, as well as live video sessions in 36 languages (including American Sign Language).
YVMC's use of Interpreter on Wheels was detailed in this recent article. The hospital now has five Interpreter on Wheels thanks to a $5,000 grant from Colorado Trust, which discovered YVMC's need during Rural Philanthropy Days, which connects funders with nonprofit organizations and government agencies that serve rural Colorado.
The Interpreter on Wheels includes an iPad placed on an adjustable, rolling stand. It also features TrueSound, an audio-amplification enclosure that nearly doubles an iPad's natural volume without the need for batteries or external wires.
"The speakers are attached … so you can hear better than a regular iPad," said Nelly Navarro Carnero, a medical interpreter at YVMC. "When we use it in the emergency department, and there are a lot of people talking at the same time or there are patients right next to each other, the volume is just better, and the quality is better, too."
Photo courtesy of Lindsey Reznicek