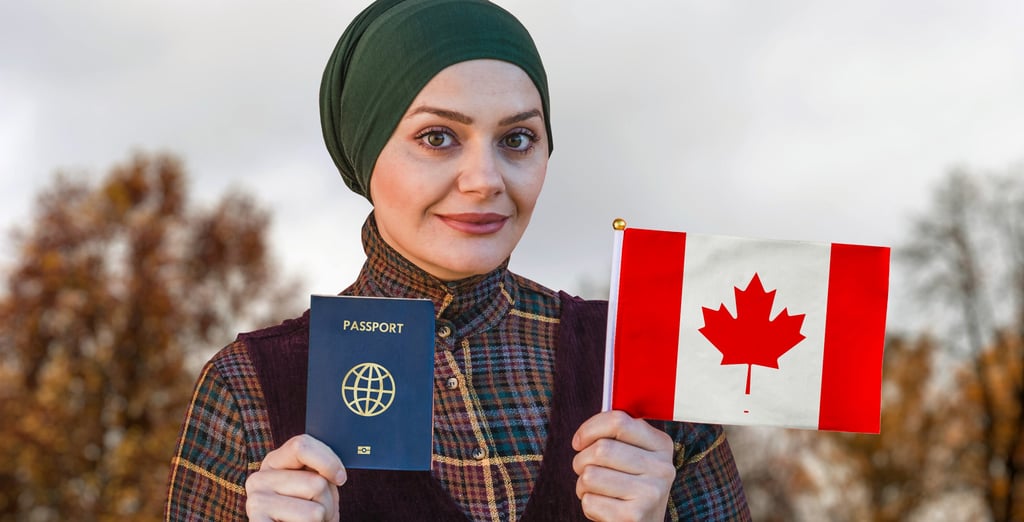 Alberta Health Services provides health care and promotes wellness to a diverse community of 4.1 million residents in Alberta, Canada. AHS is Canada's first and largest province-wide, fully integrated health system. It is comprised of 106 acute-care hospitals, almost 8,500 acute care beds, and nearly 24,000 continuing care beds. In all, programs and services are offered at over 650 facilities throughout the province.
All of this is to keep up with the fact that Alberta is Canada's fastest-growing province. In 2014, Alberta's population-growth rate was more than twice the national average (2.9% vs. 1.1%, respectively).
Alberta is also extremely diverse. From 2000 to 2015, Alberta's share of Canada's immigrant population more than doubled from 6.8% to 14.2%. Eighteen percent of Alberta's population is made up of immigrants, with that number expected to climb as high as 31% within 20 years.
In fact, by 2036, half the Canadian population will either be an immigrant or second-generation immigrant, according to a recent study. In Calgary and Edmonton (Alberta's largest cities) that number could reach 61% and 53%, respectively.
To say the least, managing language access for a patient community with exploding diversity is a massive undertaking. AHS has partnered with LanguageLine Solutions to provide much-needed language services to its patient population.
This article describes the eye-opening experience patients and healthcare workers are having with language access.
***
Just imagine how bewildering it would be if you needed healthcare in a country where you couldn't speak the language.
This scenario is an everyday reality for many newcomers to Canada who lack the fluency in English or French to provide their medical history to a health professional. They often don't understand the vocabulary of medical terminology, tests, or procedures.
Thanks to Alberta Health Services' telephone interpretation services, newcomers can now understand and be understood whenever they visit a healthcare setting.
Best of all, the service is on-demand, available whenever needed, with wait times of less than a minute for an interpreter to join the medical conversation.
"I have used telephone interpretation a number of times in the Heart Function Clinic," said Monique Bailey, a registered nurse with the Alberta Healthy Living Program at Chinook Regional Hospital. "One day I knew I was having a new patient who was a Bhutanese refugee. So I phoned LanguageLine before the client got there.
"I was asked what language I needed, and the next thing I knew, a person came on the line who speaks Nepalese. It's been a really positive experience for me. It's so easy to use.
Another Bhutanese refugee patient of the Heart Function Clinic is Mon Bahadur Rai.
The 43-year-old attended English-language classes for several months when he first arrived in Canada, but before he could become fluent, he suffered a serious heart attack that curbed his activities, including his English lessons.
Tara Evans, the RN who works with Rai, also took advantage of the telephone interpretation service to make sure he understood his care.
"Trying to do these appointments without telephone interpretation would be extremely difficult," says Evans. "I don't know how we would impart our instructions, tell them when their next appointment is, or explain what we're doing. And it's so easy to use.
"Maybe some clinicians haven't used it because they might assume it's going to be a difficult process, but it absolutely is not. (LanguageLine is) very good at facilitating the needs of the patients and the needs of the healthcare workers. I would tell people to use it, and not be afraid of it."
Rai says through his interpreter: "I came to Lethbridge in September 2016 with my wife and two daughters. With English, it's a little difficult; it's our second language and I am hoping I can go back to school to get better at it. When I go shopping and things like that I have been able to manage, but when I go to hospital, the language is difficult so that's why I have been asking for the interpreter."
The interpreter, says Bailey, gave her helpful cues, advising her to speak directly to the patient and not to the interpreter on the phone.
"The interpreters are very familiar with medical terminology," Bailey says. "I would say 'I'm going to listen to your heart sounds now,' or 'I'm going to take your blood pressure now,' and the translator would communicate that. It really puts everybody at ease.
"If you think about it from a patient's perspective, just coming into our medical system has got to be overwhelming. With our equipment and our rooms ... coming from a refugee camp has just got to be a big thing. Most of them come with family members. Sometimes the family members speak some English, but not enough to know our medical jargon. They can translate a bit of everyday conversation, but it was still really useful when it comes to the medical language."
Sherri Gallant is a senior communications advisor for Alberta Health Services. This article first appeared in an AHS newsletter and is reprinted with permission.
We invite you to learn more about LanguageLine's over-the-phone and video remote interpreting.