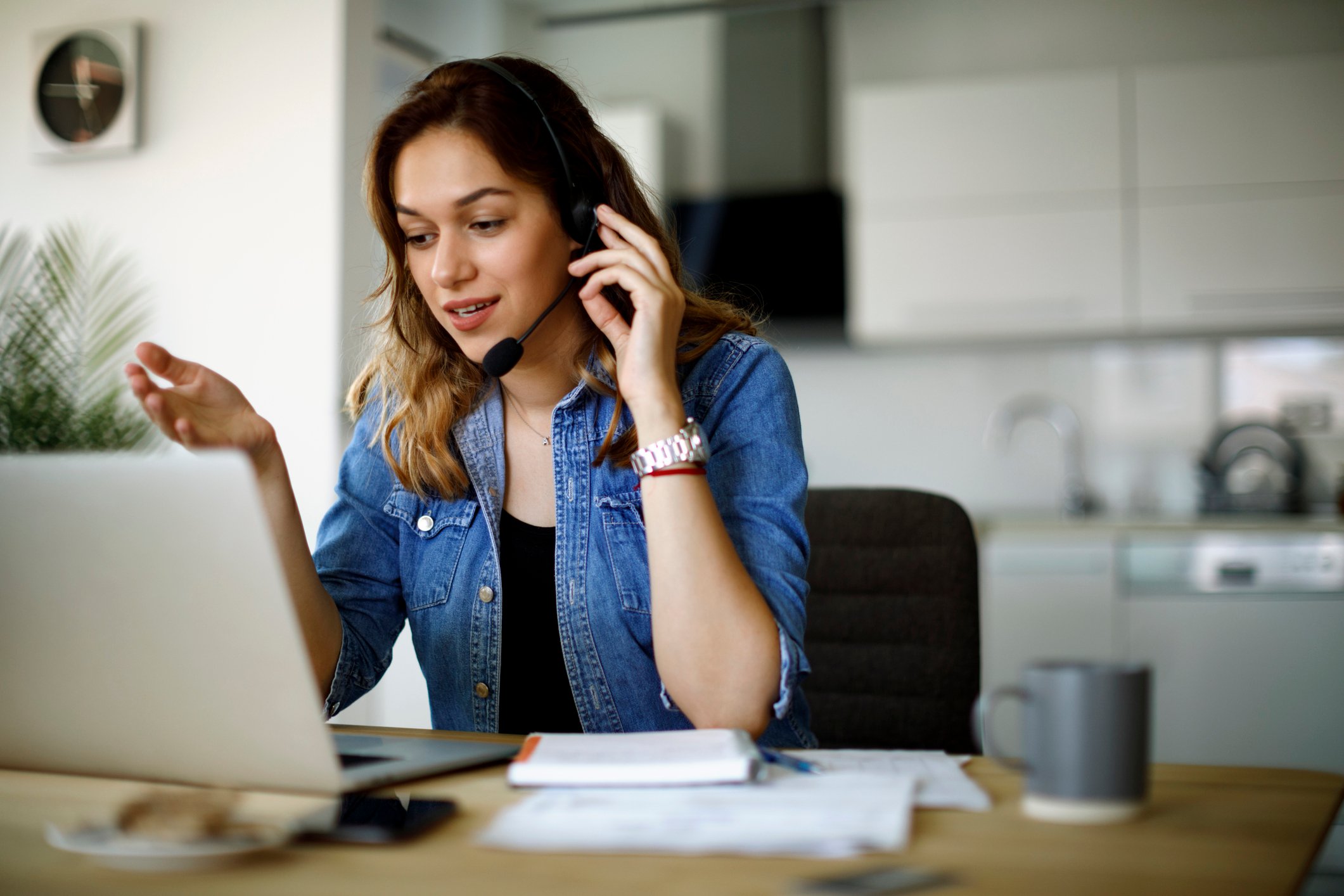 September is Deaf Awareness Month, a time to honor and recognize the contributions and accomplishments of individuals who are deaf and hard of hearing. Starting September 20, we also commemorate the International Week of the Deaf.
It has long been LanguageLine's honor to work with the Deaf and Hard of Hearing communities in reducing language barriers and increasing mutual understanding.
Last week, the U.S. Department of Health and Human Services (HHS) announced the 988 Suicide & Crisis Lifeline's addition of nationwide American Sign Language (ASL) services for people who are Deaf and Hard of Hearing, as part of ongoing efforts to expand accessibility to behavioral health care for underserved communities.
The 988 Lifeline uses LanguageLine Solutions to provide interpretation services in more than 240 languages. The addition of a video service enables 988 to better serve Deaf and Hard of Hearing individuals.
988 provides live crisis services and uses LanguageLine to deliver interpretation across a diverse community of callers. 988 calls are distributed to local service providers around the country. LanguageLine engages with the crisis calls through many of these providers.
LanguageLine's 23,000 professional interpreters are uniquely trained to assist with crisis calls like those encountered through 988.
A Comprehensive Strategy
The 988 Lifeline is part of a comprehensive strategy to address the nation's mental health crisis. The investment is driving an increase in calls, texts and chats, with nearly 5 million contacts answered in the past year.
Since the July 2022 launch, the 988 Lifeline has received more than 5.5 million calls, texts and chats, following a nearly $1 billion investment, and will now be available to the millions of Americans who use ASL.
How to Connect with 988
To connect directly to a trained 988 Lifeline counselor in ASL, callers who are Deaf or Hard of Hearing can click the "ASL Now" button on 988lifeline.org and follow the prompts. ASL speakers can also call 1-800-273-TALK (8255) from their videophone to reach ASL services.
The Centers for Disease Control and Prevention (CDC) reported that in 2021, suicide was the second-leading cause of death for people aged 10-14 and 25-34 years and more than 107,000 people died from drug overdoses.
Studies have shown that after speaking with a trained crisis counselor, most callers are significantly more likely to feel less depressed, less suicidal, less overwhelmed, and more hopeful.
If you or someone you know is struggling or in crisis, help is available. Call or text 988 or chat 988lifeline.org.
Individuals who speak Spanish can connect directly to Spanish-speaking crisis counselors by calling 988 and pressing option 2, texting "AYUDA" to 988, or chatting online at 988lineadevida.org or 988lifeline.org.
Lesbian, gay, bisexual, transgender, queer and intersex (LGBTQI+) youth and young adults under the age of 25 who want to connect with a counselor specifically focused on meeting their needs can call 988 and select option 3, text "Y" to 988 or access the service via chat.
A Large and Growing Community
Deaf people are a large and growing population. According to the National Deaf Center on Language and Literacy, there are over 58 million Deaf and Hard of Hearing people in the world, and over 10 million in the United States. This number is expected to grow in the coming years.
By providing accessible communication, organizations can ensure that they are meeting the needs of Deaf people and providing them with the same opportunities as everyone else. This can lead to increased sales, improved customer service, and a stronger reputation.
LanguageLine offers video interpreting for American Sign Language (ASL) as part of our suite of language services. This offering can support organizations in a number of ways.
Improving service: ASL interpreters can facilitate communication between Deaf and Hard of Hearing customers and hearing employees, ensuring that everyone is able to understand each other. This can lead to increased customer satisfaction and loyalty.
Meeting compliance requirements: The Americans with Disabilities Act (ADA) requires businesses to provide "effective communication" to people who are Deaf or Hard of Hearing, and video interpreting can help businesses to meet this requirement.
Expanding opportunities: Businesses that operate in areas with large Deaf and Hard of Hearing populations can use video interpreting to expand their opportunities to connect. By making their services accessible to deaf and hard of hearing customers, businesses can reach a wider market.
Please click here to learn more about LanguageLine's solutions for American Sign Language and British Sign Language.