Cardiovascular Care Education for Hispanic Patients
Posted by Kathy Peters on March 2, 2015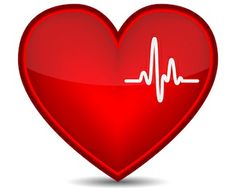 As we're leaving Heart Health Month behind, it's a perfect opportunity to make a commitment to educating all patients, regardless of the language they speak, about what they can do to maintain a healthy heart and avoid behaviors that can do damage.

A recent study indicated that one out of five diabetics in the United States is an Hispanic adult, accounting for nearly 1/3 of all Hispanic adults. According to heart.org, "75 percent of Mexican-American men and 72 percent of women age 20 and older are overweight or obese." The same article noted that "65 percent of Mexican-American men and 74 percent of Mexican-American women did not participate in leisure-time physical activity." Likewise, "among Hispanics who experienced a stroke, 72 percent had high blood pressure, compared to 66 percent in non-Hispanic whites."
With these and other sobering facts in hand, we urge healthcare providers and insurers to focus special attention on the Hispanic population that you serve through culturally and linguistically appropriate care and educational programs.
Dealing with the language barrier
One of the main challenges many insurance companies, doctor's offices, hospitals, and pharmacies experience when working with Hispanic patients or members is the language barrier. While many of these individuals speak English well enough to get by day-to-day, the increased complexity and prevalence of unfamiliar terms in the medical setting may lead to a dangerous miscommunication.

Older Hispanic adults may be particularly vulnerable to language barriers and often rely on children or grandchildren to interpret for them. But, again, in the more complex medical environment, these well-meaning loved ones may not be the most appropriate resource to ensure a patient clearly understands treatment plans, medication dosage recommendations and other information vital to their health.

Since the Affordable Care Act's introduction of Medicare's 30-day readmission penalties specifically associated with congestive heart failure, heart attacks, and pneumonia, organizations have worked to ensure that patients are educated regarding their conditions, understand their treatment plans, and medication adherence protocols. If a Hispanic patient is released from the hospital without clearly understanding all the necessary discharge instructions, including how best to handle follow-up care, their chances of readmission are much higher.
Overcoming the language barrier
Bridging that gap and overcoming the language barrier can result in improved patient satisfaction and health outcomes, as well as increased efficiencies by reducing the time of each patient encounter.

While bilingual staff who are trained and assessed to assist can be helpful, it's often inefficient and difficult to have the right person available at the right time to handle every situation.

The use of professional interpretation services and the translation of vital documents and patient education materials are critical to bridging language and cultural barriers.