Bridging Language Barriers in Healthcare Through Education
Posted by Suzy duMont-Perez on July 23, 2015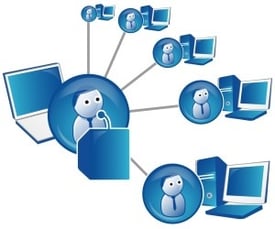 We all know how difficult it is to make sure everyone is well informed at the office, in a group, even at home. You think you let everyone know, and sure enough someone says, "I didn't know that," or "Nobody told me!" So you can imagine how hard it might be to communicate to a large organization.
We have a long standing partnership with a leading state hospital association. We joined forces years ago to ensure that healthcare organizations have the tools and support they need to enable communication in any situation. When a person who speaks little or no English enters a health care facility, what happens next is crucial to their care.
How are we working with the association to share critical information about effectively communicating with the LEP?
We aligned to develop a webinar series to support efforts to inform the organization's members on how best to bridge language and cultural barriers for their patients while ensuring compliance and maximizing operational efficiencies. Each of the three webinars features language access subject matter experts and guest speakers from leading hospitals to offer practical experience and best practices to healthcare staff.
Kicking off the series was an engaging discussion on "Maximizing Medicaid Reimbursement for Interpreter Services". A hot topic in the healthcare community, guest speakers provided strategies for compliance with regulatory requirements and offered detailed, easy to understand instructions on how to secure Medicaid reimbursement for interpreter services. Also discussed was additional guidance for members seeking to comply with a new law requiring pre-admission and discharge information for visually impaired patients.
Our second webinar, "Improving the Patient Experience through Video Remote Interpretation" showcased how video remote interpretation (VRI) helps organizations meet many of the challenges faced by hospitals today and maximize revenue. Pairing technology with quality language solutions helps reduce readmission rates, risk of misdiagnosis, and difficulties communicating treatment plans to LEP patients.
Boston Medical Center's Director of Interpreter Services, Elida Acuna-Martinez, a leader in breaking language barriers for their diverse patient population, described her organization's successful experience using LanguageLine's video interpretation solution. She also offered helpful tips for health care providers seeking to implement VRI in their organization.
"How to Ensure Fluency and Competency in Bilingual Staff and Staff Interpreters", our most recent webinar, was the most interactive yet. Horacio Rodriguez, Program Manager, Cultural Integration and Interpreter Services at Mission Hospital in California explained how his organization ensures quality language access to the community through staff training and assessments, translation of vital documents, and through onsite, telephonic and video interpretation. Horacio engaged the audience with extremely helpful tips on how to prepare for Joint Commission visits. The webinar also informed how organizations can ensure quality care, maximize revenue, minimize risk and increase efficiency by testing and training bilingual and interpreter staff and candidates for hire through our testing and training.
We can help you too. We are actively seeking new partners and ideas for future webinars on language access. Please let us know if you would like to work with our team of subject matter experts to develop a no-cost, engaging and educational webinar personalized for your organization.
Find the links to these webinars and other helpful content on our client resources page.