February 19, 2019
by Cory Markert
Healthcare Translation Best Practices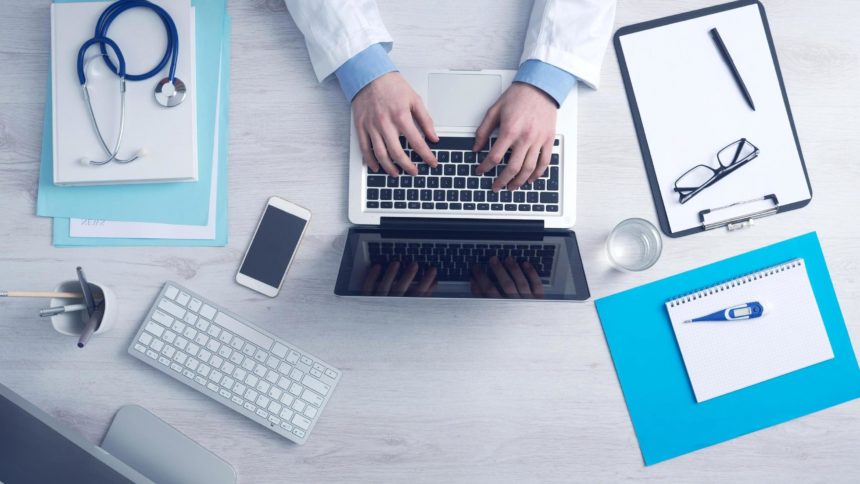 The importance of providing translated materials to multicultural patients cannot be overemphasized.
Unfortunately, many healthcare organizations are not sure how to expand their language access programs to include healthcare translation services.
(Editor's Note: "Translation" pertains to the written word, while "interpretation" applies to the spoken word.)
When implementing healthcare translation services, there are several best practices that should be considered.
Centralization
The most effective healthcare translation programs start with a centralized process. Translation requests should be channeled through a specific department (such as Interpretation Services) or specific individuals at the department level.
It is a good idea to centralize requests in order to validate need, reduce duplicate requests, and manage translation budgets. For vital documents, most healthcare providers set up a formal committee that meets on a regular basis to identify documents that match the vital documents criteria and therefore should be translated into the threshold languages.
Internal Resources
External translation agencies usually handle the bulk of an organization's translation work, but internal resources (bilingual staff, translators, interpreters, and so on) also play a vital role in the process.
Internal staff is most often utilized to translate very small or urgent requests, such as discharge instructions, and to provide feedback regarding terminology and style preferences. Most importantly, internal staff often performs final verification of translations produced by outside translation agencies.
Before calling upon internal resources, it is important to test and verify the bilingual competency and subject matter expertise of staff members.
External Resources
Healthcare providers understand that there are many benefits to relying on outside translation agencies. Outside agencies will have expertise that is not available to most healthcare organizations, including linguists for hundreds of languages and those with expertise in specialized subject matter such as cardiology or pediatrics. Also, even though outside agencies only ever use professional translators, the best language service vendors will use multiple linguists on every project to check each other's work.
In comparison, healthcare providers that rely on internal resources rarely use a second translator to check the work of the first. External vendors will also perform other quality assurance procedures to check formatting and confirm that all text was translated, and, if there is ever any doubt, they will have a third linguist review the material to ensure a high-quality deliverable.
Because of the comprehensive translation process used by most agencies, certified translations that shift the liability to the external agency should a problem arise with a translated document are also available.
Lastly, turnaround times are almost always faster and more reliable when using an external language service provider, particularly for larger and more complex documents.
Managing Consistency
To produce the highest-quality translations, it is important to manage the consistency of translated materials. There are a number of tools that external healthcare translation agencies use to manage consistency. These include:
Translation Memory: A software tool that stores translated content, which allows for reuse of frequently repeated content. Over time, Translation Memory can produce significant savings of both time and cost associated with translation.
Glossaries: Industry- or company-specific glossaries capture the organization's terminology preferences so that consistent terminology is used for all translations. Input from the client's internal staff is very helpful when creating and maintaining glossaries.
Style Guides: All non-terminology preferences, including formatting requirements, treatment of acronyms and proper nouns, and style and tone of healthcare translations, are captured in a document or template that the translators use to define the style and layout of the translated materials.
Considering Health Literacy
Health literacy refers to a patient's ability to obtain, read, and understand healthcare information. When translating content in the healthcare industry, health literacy needs to be taken into consideration. Simply providing a translated version of a document does not guarantee a patient will comprehend the material.
Health literacy levels may fluctuate depending upon the demographics of the patient population, but as a general rule, a fourth-to-sixth-grade reading level should be used to ensure patients can understand the information. For best results, we recommend creating the English source materials using the same reading level that you require for the translated documents.
LanguageLine Can Help
Healthcare providers are seeing increasingly diverse patient populations, and effective communication is vital to the quality of care they receive. Recent regulations have both directly and indirectly affected the need to provide translated documentation to patients. By utilizing the best practices detailed above, healthcare organizations can consistently provide high-quality translations that will be understood by their LEP patients.
For nearly four decades, LanguageLine Solutions® has worked with North America's top healthcare systems to provide medical translations. To learn more about this subject and our capabilities, we encourage you to download our Guide to Translation and Localization, or contact us to discuss your translation needs.