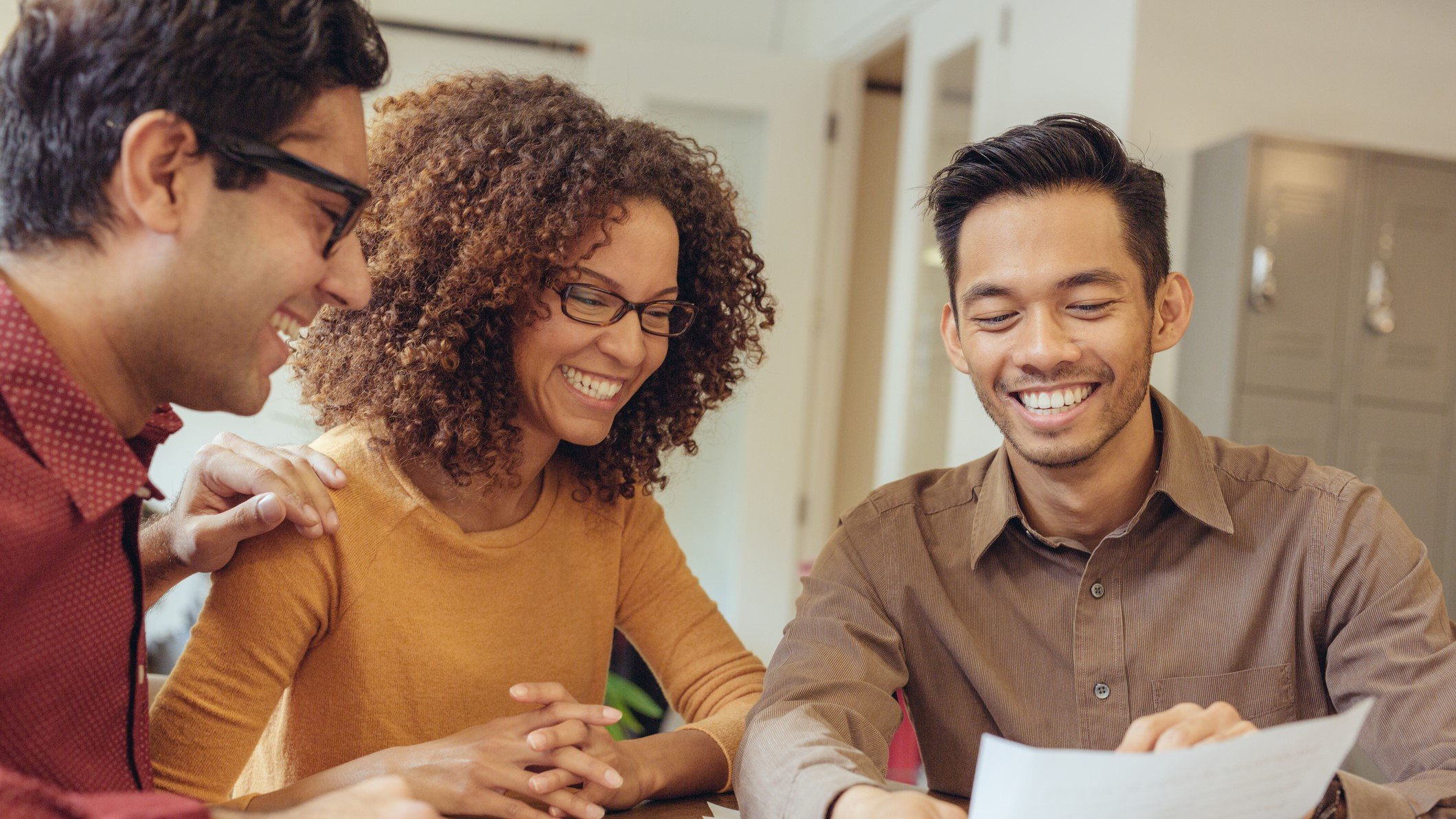 Parent-teacher conferences are a vital way for parents and guardians to learn more about their child's experience at school. But what happens when there are language barriers between families and educators?
The opportunity for mutual understanding should never be lost, especially when it comes to our children. LanguageLine is proud to partner with schools across North America in helping facilitate parent-teacher conferences. We have a long history of providing this service, as well as assisting with educational opportunities for non-English-speaking students and those who are Deaf or Hard of Hearing.
"So great to meet families and conference about student progress. LanguageLine is an amazing service that allowed conferences to run smoothly today," Amy Spencer, an educator with Baltimore Public Schools, recently tweeted.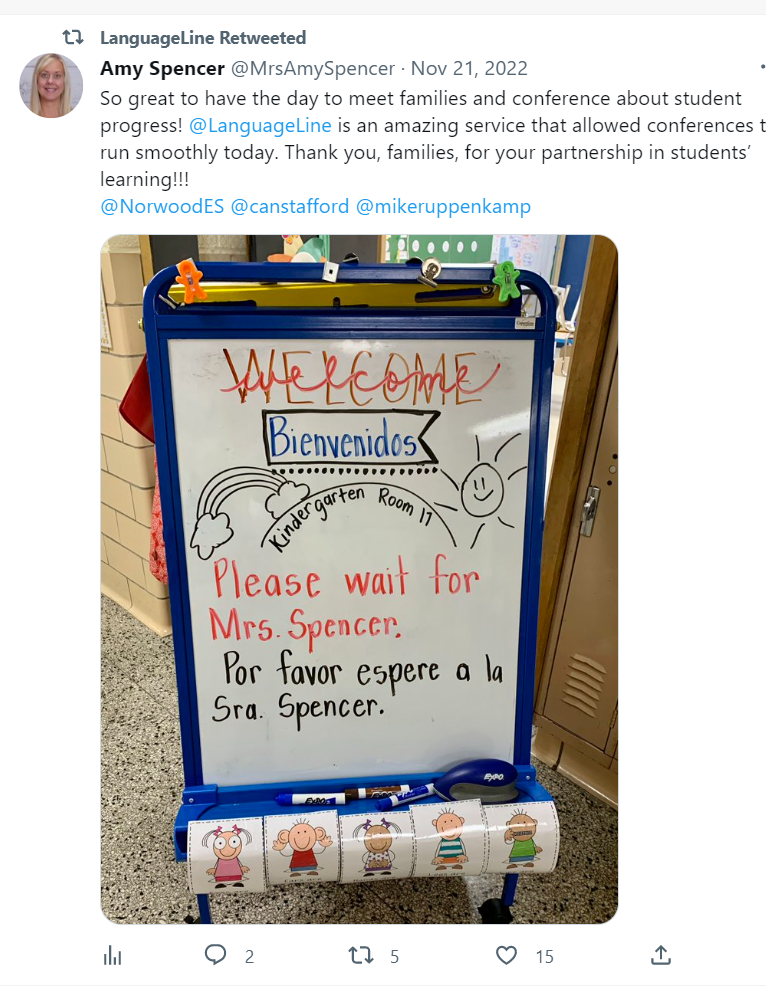 Dealing with Uncertainty
Multicultural parents often feel hesitant about attending a parent-teacher conference, as they are not sure they will be able to understand the comments or outcome of the conference.
Likewise, teachers are sometimes unsure they will be understood by the parents when addressing important information about the student or other school information.
Our interpreters are trained for these exact circumstances. We also provide translation of written materials that may be provided during the parent-teacher conference.
Students Should Not Be Interpreters
It is very important that students are not interpreters. Children lack the linguistic sophistication to serve in this role; furthermore, it puts them in a very uncomfortable position.
One of the most important aspects of working with a professional interpreter is that they are unbiased.
Case Study: How English Language Learners Are Supported During Online Classes
Getting Started
At LanguageLine, we realize it's a big relief for parents to approach their child's school and know that there is somebody there that will help them. They feel grateful because they know they'll be understood and they will know exactly what the teacher is explaining.
Public schools are required to provide professional interpretation upon request. Parents who speak limited English or are Deaf or Hard of Hearing should alert the school in advance of a parent-teacher conference that they will need language assistance. This gives the school time to make necessary arrangements.
In an effort to be inclusive, schools should alert parents in advance of parent-teacher conferences that interpretation is available upon request.
Read more: How to Add an Interpreter to a Parent-Teacher Zoom Call
Most school districts have a contract with a language-services provider like LanguageLine. Educators should contact their district's language coordinator to receive information about scheduling an interpreter.
LanguageLine Can Help
LanguageLine can provide interpretation in several formats.
First, virtual interpreting is available via phone or video. Our interpreters are professionally trained and available in more than 240 languages. This service can be accessed 24 hours a day, seven days a week. It is available on-demand and no appointment is necessary for most languages.
Interpreters can be accessed via a special toll-free number that has been created for the school or through the LanguageLine app. Please check with your language-services coordinator to learn your district's process for reaching a LanguageLine interpreter.
Our on-demand interpreters can also be added to most video-conferencing platforms, including Zoom.
An in-person interpreter may be more appropriate for conversations where there are multiple participants or when a participant is emotionally challenged. In these cases, we encourage you to schedule a LanguageLine OnSite interpreter.
Translation of all written materials, including parent advisories, newsletters, and websites, is available through LanguageLine, as well.
Please know that LanguageLine is always here to address any questions you may have and to assist you with any technical challenges you might face. We invite you to contact us at your convenience.