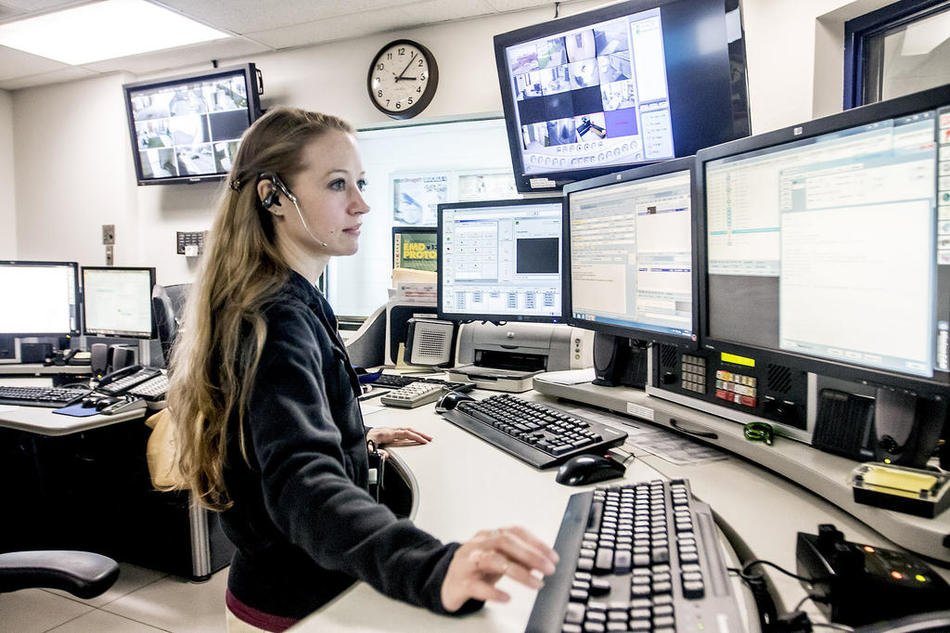 Timmins is a city in northeastern Ontario, Canada. Its population of nearly 42,000 is growing increasingly diverse.
Timmins has always been linguistically diverse, as more than half the population is bilingual in English and French. The Timmins Police Service has long had multilingual officers who could communicate with the public in English, French, or Cree.
But the community has seen cultural diversity expand in unpredictable ways, and police found themselves in need of interpretation in numerous of other languages. Police Chief John Gauthier said the community has seen a rapid increase in international students and their families relocating from Southern Ontario.
"Those (people) are from various ethnic backgrounds and often their first language is certainly not English," Gauthier said. "With this in mind, it's important that the Timmons Police Service continues to serve our citizens and affords them every opportunity to express themselves in the language of their choice."
Interpretation Available 24 Hours a Day
Timmins is now partnering with LanguageLine to provide on-demand interpretation in more than 240 languages. Professional interpretation will be available to police via phone or video 24 hours a day, seven days a week. Officers can also put the LanguageLine app on their mobile devices, enabling them one-touch access to the same professional interpreters in audio or video formats.
Gauthier told the Timmins Daily Press that a key appeal of adding a remote interpreting provider was the around-the-clock availability.
READ: Understanding Language and Cultural Barriers on 911 Calls
"So if we have an incident in the early morning hours, somewhere around midnight or the middle of the night, it provides us with very, very quick access to interpreters," he said.
Gauthier explained how the service works.
"If it was a witness we wanted to interview, we ask them to come here (to police headquarters). Then we could set up the 1-800 number and open the phone lines," he said. "It provides an opportunity for the investigator to ask questions … which then could be related in the language of the witness. So it just offers an extra level of comfort for people who are dealing with the police.
"Whether it's a witness, victim of crime, or an accused person … interpreters ensure that people get the information they need to ensure that they understand their rights within different institutional settings and make informed legal decisions."
LanguageLine Can Help
LanguageLine imagines a world without language or cultural barriers. We created the language access industry in 1982 and handled more than 40 million interactions last year.
We are able to get you connected to our team of 11,000 professional, on-demand interpreters via audio or video in 30 seconds or less. We can also translate and localize your written content. We do this in more than 240 languages, and we do it 24 hours a day, seven days a week, 365 days a year.
It all starts with a conversation. Please contact us via our website or by calling 800-752-6096. We would like to learn more about the language or cultural challenge you may be facing.