June 26, 2017
by Bob Gallagher
The Tool You Need to Bridge the Gap to Multicultural Customers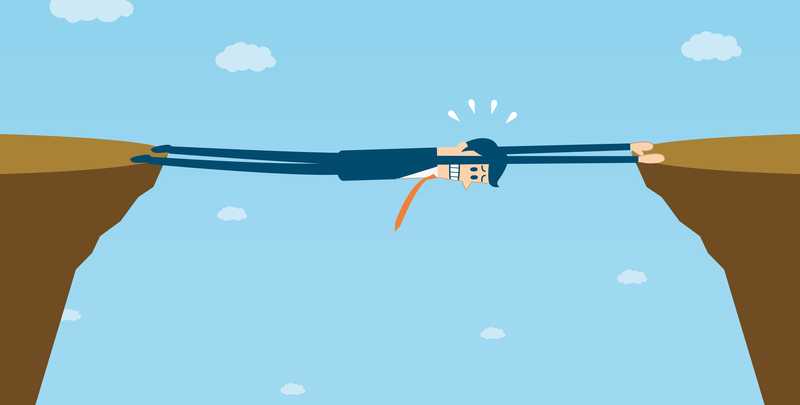 Believe it or not, a tool that could fundamentally change the way your business interacts with multicultural customers is probably in your employees' pockets right now.
A mobile phone is already a necessity of daily life and business for most of us. With a mobile language interpreter app like our new InSight SM for iPhone, it can also be your gateway to reliable, accurate, and efficient communication with customers who speak a language other than English.
The limited-English speaking audience in America is much larger than you may realize. More than 25 million people residing in the United States – nearly 10% of the population – are considered "Limited-English Proficient." This means they do not speak English as their primary language and they have a limited ability to read, speak, write, or understand English.
By 2020, the U.S. Census projects that more than 67 million people residing in this country will speak a language other than English in their homes. That's 20% of the total population.
No matter the industry, a language interpreter app can raise the level of service you offer customers, improve employee productivity, and boost revenue by opening doors to multicultural consumers. Our iPhone interpreter app becomes a tool to help bridge language and culture, while enabling communication in the language in which a consumer best thinks, feels, and understands. InSight for iPhone provides real-time, one-touch audio interpretation in 240 languages, as well as video interpretation in 35 languages. It effectively puts the power of nearly 9,000 LanguageLine interpreters in the user's pocket.
Here are just a few examples of the transformative power of our iPhone interpretation technology:
Retail Sales
Every sale counts when it comes to big-ticket items. The paradox is that these big-ticket items are the ones from which customers are most likely to walk away if they don't fully understand the product or feel they are not receiving the appropriate level of service.
By providing your floor salespeople and managers with a language interpreter app, you ensure they can identify a shopper's needs. Regardless of language, they can now propose solutions, improve customer satisfaction, and create positive word-of-mouth.
Telecom and Utilities Services
If a field tech runs into a situation where it's difficult to communicate directly with a customer, a language interpreter app can eliminate the need to wait for an English-speaking family member to arrive or to reschedule the appointment for another time.
Telecom field techs can also use the app for installation and service calls. Limited-English speaking customers will be more likely to buy bundled services, too, if they understand the offerings and are satisfied with their communication with the service provider.
Utility workers can use the app when making repairs or conducting home-energy audits. This is especially valuable in cases where there is a potential emergency, like a gas leak or disabled power lines.
Airlines
With a language interpreter app, front-line airline staff can address multilingual passenger needs more quickly and efficiently, reducing lines for everyone at check-in, gate service desks, and baggage claim. With the availability of Wi-Fi on aircrafts, flight crews can access professional interpretation services mid-flight. This allows staff to provide better service to limited-English speaking passengers, while also giving them tools to better handle emergency scenarios and security concerns.
Hospitality
At hotel reception, the concierge's desk, valet, spa, or room service, a language interpreter app can make your guests' stay more comfortable and the job of understanding and anticipating their needs easier. Through better communication, hospitality staff can respond to inquiries or emergencies, providing a higher level of service and directing guests to additional amenities.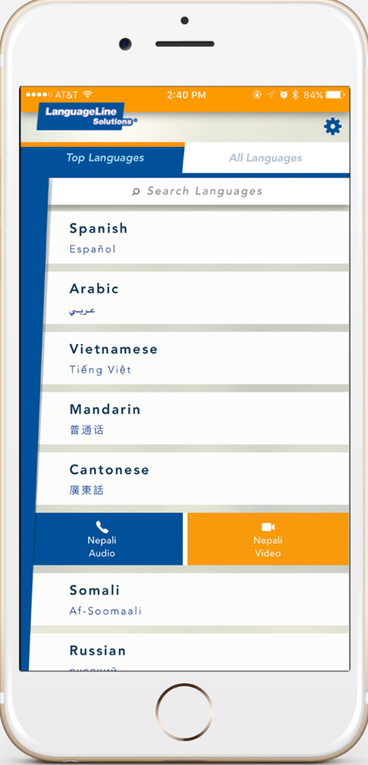 Multicultural customers are a large and growing slice of the consumer market. Don't let language barriers cut you off from business opportunities. With LanguageLine's InSight SM for iPhone app, you can put professional, live interpretation services in your employees' pockets, ready to use when the need arises.
How can you apply InSight for iPhone to your business? Customers with an existing LanguageLine account just need to download InSight SM for iPhone from the App store and contact your account executive for an authentication code.
If you don't have an existing account, contact us to take the first step.