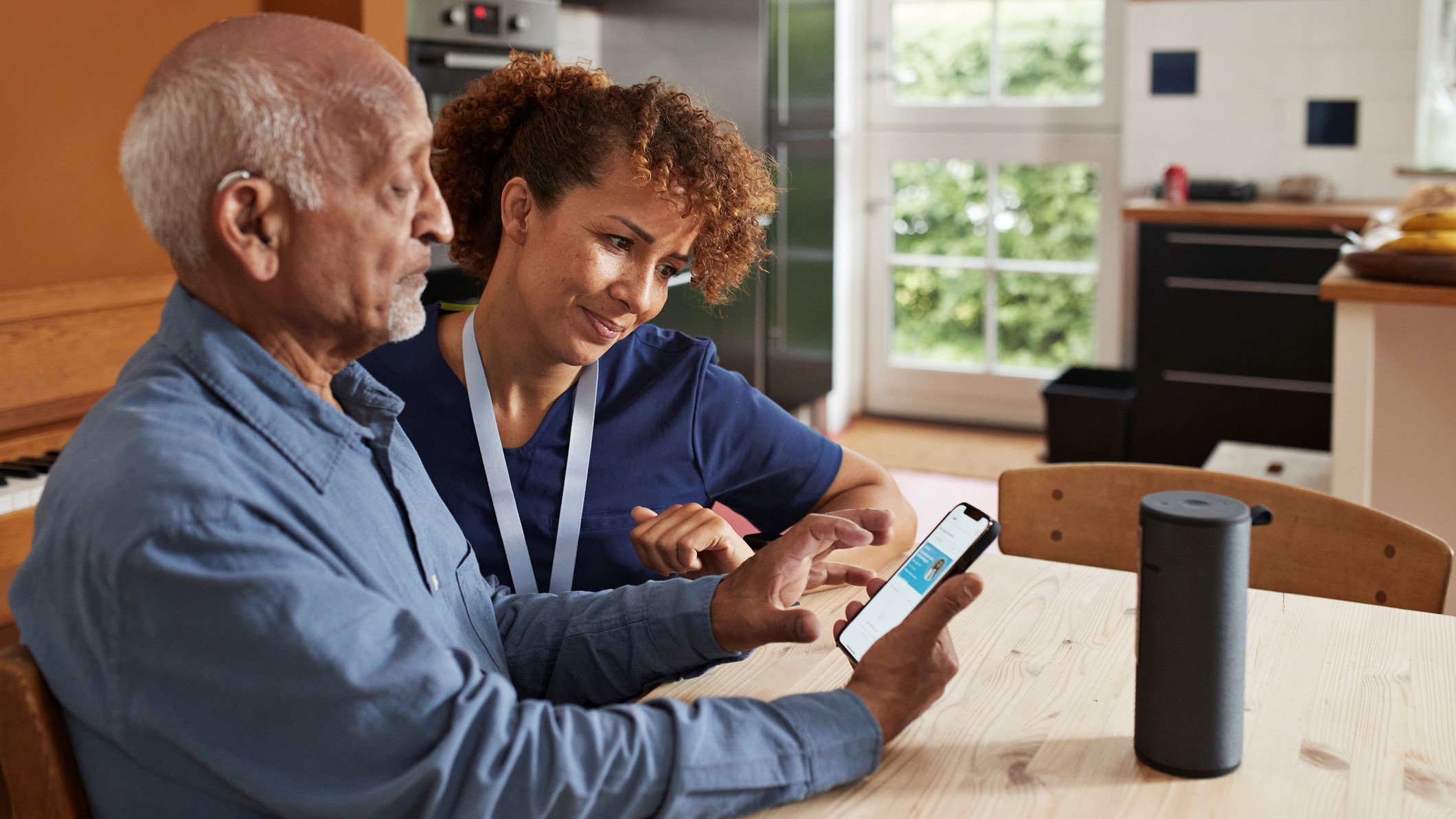 Cory Markert, Vice President of Sales for Translation Services at LanguageLine Solutions, shares the impact of providing on-demand interpreters and access to multilingual patient portals on patient experience. These comments were originally recorded for a Learning Bite video created by The Beryl Institute. The video can be viewed below.
The COVID-19 pandemic forced healthcare's digital transformation to accelerate. When it began, we quickly heard from a large number of clients who were struggling with how to make digital care accessible to all patients, and not just those who spoke English.
After all, ethnic minorities and non-English speakers were disproportionately impacted by the pandemic and particularly vulnerable to the effects of the virus.
Our caregiver clients had a particular sense of urgency around the fact that telehealth platforms were not well equipped for patients who spoke limited English, or were Deaf or Hard of Hearing. We listened to our clients and quickly launched LanguageLine for Telehealth, which made telehealth accessible to all people by seamlessly bringing on-demand interpreters into virtual visits via audio or video.
Beyond telehealth, the pandemic also increased patients' reliance on digital communications via online patient portals. Unfortunately, most of these portals were English-only and not primarily built to accommodate communication in multiple languages.
The purpose of these portals is to give patients immediate access to their healthcare records without engaging a clinician or administrator. This benefits the patient and caregiver staff, which now has its time freed to attend to other tasks.
Suppose a limited-English speaker is unable to access or comprehend the portal. Now they face two choices: to not seek care (which is unacceptable); or to communicate with staff directly using an interpreter, in which case the supposed efficiencies of the portal are lost.
Healthcare systems, telemedicine providers, and clinics use patient portals. Health plans are also adopting Member Portal technology. These patient portals interface directly with the organizations' Electronic Medical Records (EMR) systems. Portals allow patients to upload medical records directly to their EMR.
Portals also enable patients to communicate with providers and payers to help manage their care. They allow patients to schedule appointments and receive after-visit summaries, care instructions, and patient education materials.
Many EMRs come with pre-translated patient education materials, but more expensive licenses are often required to access these assets. Many providers feel that the content available is only applicable to vast, common, and general topics which do not always address their specific needs.
Our clients needed a way to quickly communicate with non-English speakers at scale via these portals.
The user interface for most portals was entirely in English. For organizations that used MyChart, all vital communication between patients and providers was also in English.
This created a major barrier to care for the more than 64 million people across the United States who are considered limited English speakers, preventing them from using MyChart to communicate with their providers.
READ MORE: How Hospitals Can Localize Patient Portals
We quickly took action alongside our healthcare partners to translate these portals so that limited English speakers could seek help when they needed it. We made the process of scoping these projects easier and faster, finding solutions to fit our clients' needs and budgets.
Two Use Cases for Portal Translation
To these patients, this new step in language access represented commitment, respect, and inclusivity. It put our hospital and health-system clients top of mind in non-English-speaking communities.
Examples of our patient portal translations include:
The Mount Sinai Health System in New York City has offered their MyMountSinai portal in English and Spanish for years but was looking to expand access into multiple languages. LanguageLine translated the MyMountSinai portal into Arabic, Russian, and Chinese. This expanded portal access to Mt. Sinai's top five languages and dramatically improved patient experience for non-English speakers.
Tufts Medicine (formerly Wellforce) is located in Boston and serves a diverse patient population that includes the city's Chinatown. However, access to MyTuftsMed was limited to English-speaking patients. Last year, LanguageLine translated MyTuftsMed into Spanish and Chinese, which allowed a large portion of Tufts Medicine's patient population to access the patient portal in their native language.
One of the primary lessons we took from these implementations and others is the importance of engaging internal teams in the process.
Specifically, it is vital that healthcare organizations looking to expand language access to their patient portals engage internally with their Healthcare Information and Management Systems (HIMS) teams.
The HIMS team manages the electronic medical records (EMR) platform, as well as the associated patient portal. HIMS teams are instrumental in helping with the technical aspects of the translation project. They work closely with your language access partner while they translate and localize the patient portal content.
LanguageLine Can Help
The pandemic brought the issue of health equity into the forefront, as limited English proficient populations were at greater risk from COVID-19. This event reinforced that a multilingual approach is essential to reducing health disparities among vulnerable populations. This is particularly true of the digital healthcare experience.
Do you need assistance with your patient portal? LanguageLine is here to help. It begins with a conversation. Please contact us via our website or (800) 752-6096.