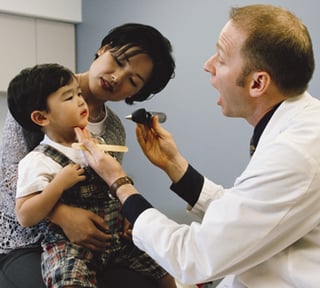 As the United States becomes more and more diverse, so do the languages we speak. Today, more than 25 million Americans speak English "less than very well," according to the U.S. Census Bureau. This effect is felt especially in healthcare, where communication and language comprehension can directly affect patient safety and satisfaction—not to mention the associated risks and costs involved. In fact, research indicates that limited English proficient (LEP) patients are less health-literate, more at risk for drug complications, and more likely to be misunderstood by their physicians. The Agency for Healthcare Research and Quality (AHRQ) suggests that nearly 9% of the U.S. population is at risk for an adverse event because of language barriers.
Studies show the impact of language barriers on health care. LEP patients have a 63% greater chance of readmission and a typical hospital stay is 1.5 days longer. In the emergency room, the LEP patient stays 20% longer and incurs 40% higher ER test charges. The financial and economic impacts are heavy. Over $15.8B has been spent in litigation and settlements and $1.2B has been lost due to poor communication with LEP patients. Partnering with a dependable language access provider helps to reduce the risk of misunderstanding, ensure regulatory compliance, maximize reimbursements, and improve patient satisfaction thus contributing to the financial health of the institution.
Professional medical interpreters are trained in medical terms and procedures and are familiar with healthcare settings. Well-intentioned, but unqualified, bilinguals such as family, friends, or untrained staff, are simply unprepared to act as medical interpreters and it is unfair and risky to the patient, to your organization, as well as the bilingual, to put them in that situation.
Communication for full understanding. A professional medical interpreter improves understanding and compliance at each step the patient takes through their healthcare journey reducing the risk of misunderstandings and misdiagnoses, which could result in repeat visits, longer hospital stays, and increased expenses.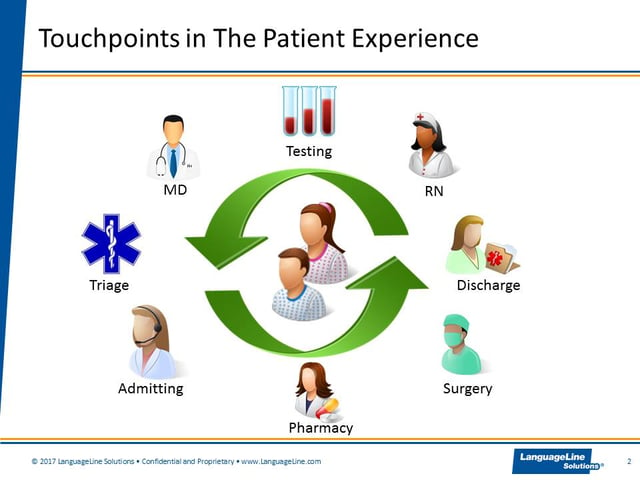 Unbiased accurate communication. Patients often need to make important decisions while suffering from pain or anxiety or may have complicated diagnoses or treatments. Communicating with patients through a a professional medical interpreter removes any emotional bias or additional family trauma and ensures the correct information is shared.
Risk mitigation. Professional medical interpreters can help reduce the risk of misdiagnosis, inadequate informed consent, and the inability to follow treatment plans. Any of which could lead to adverse results, lawsuits, and increased expenses.


Comprehension improves patient satisfaction. The more the patient understands and acknowledges, the higher the satisfaction score. LEP patient satisfaction scores tend to be lower than English speakers because they don't comprehend the experience, procedure, treatment or care.



Comply with laws and regulations. Healthcare providers who comply with laws and regulations can maximize reimbursements and minimize penalties. Title VI, The Joint Commission, American with Disabilities Act, HIPAA, and the ACA all influence the financial position of a healthcare organization.
Language access programs utilizing professional medical interpreters are crucial to healthcare-related communications. When patients can communicate with providers, the patient is more likely to be diagnosed and treated correctly and can follow after-care programs. Qualified medical interpretation improves patient satisfaction and safety, while simultaneously building trust across cultures to provide the very best outcomes for the organization and all its patients. Wouldn't you agree that qualified medical interpreters can improve patient care within LEP patient populations?
Learn more in our complimentary Healthcare Brochure.