4 Population Trends Shaping Language Services in 2017
Posted by Patti Geye on January 20, 2017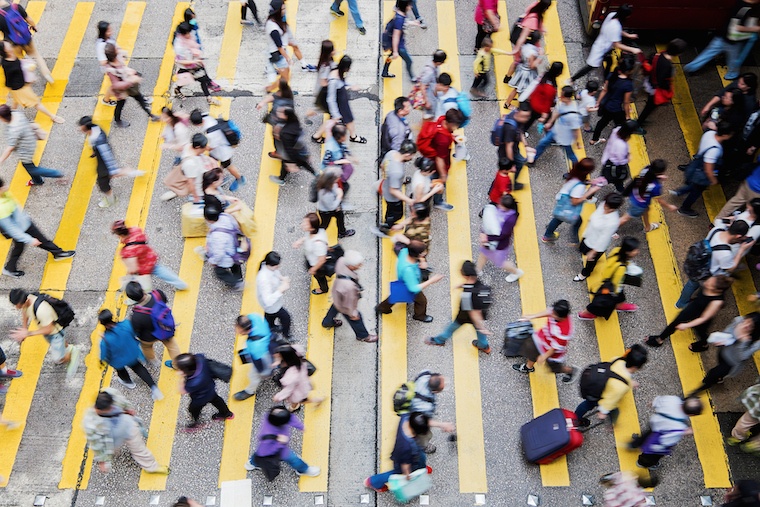 As the great Greek philosopher Heraclitus once said, the only thing that is constant is change. The diverse population of our world and our country is continually shifting, sometimes rapidly and sometimes so slowly it's imperceptible.
These population shifts impact the needs of the people you serve, so being aware of them can help you stay prepared.
Here are four population trends you should have on your radar in the coming year and beyond.
1. Minorities Are the New Majority
By 2055, the United States will not have a single racial or ethnic majority, according to the most recent findings from Pew Research.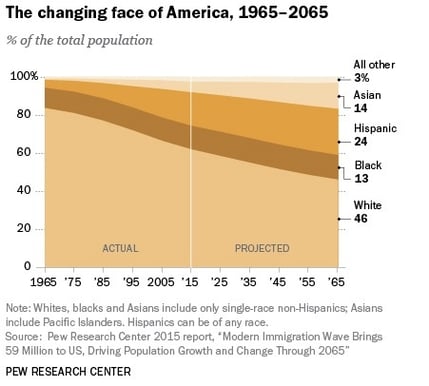 Immigration is one of the biggest factors changing the face of the country. Nearly 59 million immigrants have settled in the United States in the past 50 years. Today, 14 percent of the country's population is foreign-born, compared with just 5 percent in 1965.
The Largest Group of the Foreign-Born Population Is From Mexico
Of the 42 million people living in the United States who were born elsewhere, approximately 11.7 million, or nearly 28 percent, are from Mexico, according to 2014 Pew Research data. The next largest groups are from China (5.9 percent), India (5.2 percent), the Philippines (4.6 percent), El Salvador (3.1 percent), Vietnam (3.1 percent), Cuba (2.8 percent), Korea (2.6 percent), Dominican Republic (2.4 percent), Guatemala (2.2 percent) and Canada (1.9 percent)
3. North Dakota Has the Fastest Growing Hispanic Population
California and Texas have the largest Hispanic populations by far, with 15 million residing in California and 10.4 million living in Texas in 2014, according to Pew Research data. Florida, New York and Illinois follow in terms of the number of Hispanic people, while New Mexico and Arizona rank highest when it comes to the percentage of the population that is Hispanic. (They make up nearly half the population of New Mexico and nearly a third of the population of Arizona.)
However, the state with the fastest-growing Hispanic population from 2007 to 2014 was North Dakota. Although small by numbers compared to the rest of the country, it doubled from 9,000 people to 18,000 in seven years. Other states with fast-growing Hispanic populations include Kentucky, Louisiana, Delaware and Maryland.
4. 40 Million U.S. Residents Speak Spanish at Home
Forty million U.S. residents said they spoke Spanish at home in 2015, a 131 percent increase since 1990, according to U.S. Census data. Of those Spanish speakers, 59 percent said they spoke English "very well." That leaves more than 40 percent, or 16 million, Spanish-speaking people who speak English less than very well.
What Do the Numbers Mean For Your Language Services?
If your organization is committed to providing meaningful access to the diverse populations you serve, you should be aware of these changes and how they impact your language services.
In fact, it's a good idea to re-evaluate your language access plan at least once a year to determine whether you need to update your services accordingly. That may mean expanding the services you offer to Spanish-speaking people if you are located in an area with a fast-growing Hispanic population. It may also mean working with a language services provider to find professional interpreters in a fast-growing language you cannot easily access with existing interpreters.
If you need help taking the next step with your language services in the new year, feel free to contact us today.